accessory port?
---
i picked up a mustang heated seat for my 98 rg.the port (male plug) that i need to plug in is being used for other things(not sure what exactly) any suggestions on how to wire.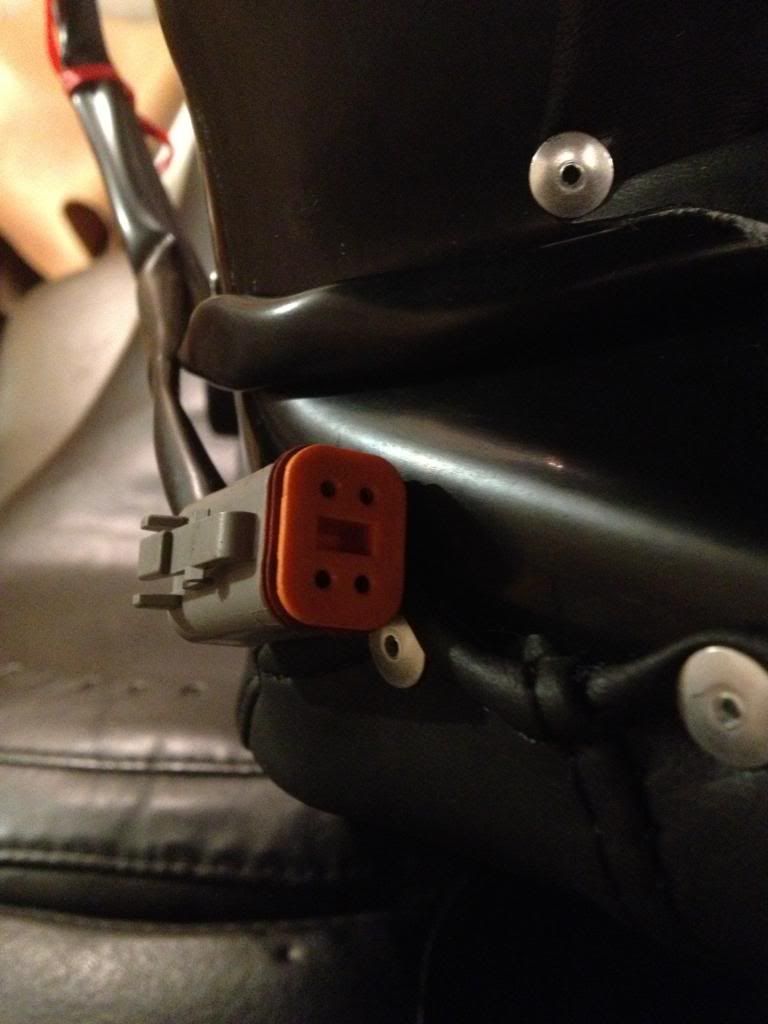 ---

To view links or images in signatures your post count must be 10 or greater. You currently have 0 posts.
2012 RGU / Big Blue Pearl / Woods TW222 Cams / Fuel Moto Ceramic 2-1-2 Headpipe / Fuel Moto 4.5" Pro Touring Mufflers / Fuel Moto Stage 1 A/C / Power Vision Tuner / Heritage Bars / Seat Mod by MCC /Rider and Passenger Bead Riders / BAL Tail Light / 12" & 14" Windvest / Sancho's wings / Iron Aces Phone Mount / Rear Fascia Upgrade / Avon Grips / Mean Mug by Gas Capital Customs
thanks picked one up from stealership for 17.00 bucks
Are you seriously telling me the HD stealer ship was cheaper???
I call fowl
That is good to know thanks!
---

To view links or images in signatures your post count must be 10 or greater. You currently have 0 posts.
2012 RGU / Big Blue Pearl / Woods TW222 Cams / Fuel Moto Ceramic 2-1-2 Headpipe / Fuel Moto 4.5" Pro Touring Mufflers / Fuel Moto Stage 1 A/C / Power Vision Tuner / Heritage Bars / Seat Mod by MCC /Rider and Passenger Bead Riders / BAL Tail Light / 12" & 14" Windvest / Sancho's wings / Iron Aces Phone Mount / Rear Fascia Upgrade / Avon Grips / Mean Mug by Gas Capital Customs