Grey beard
Join Date: Jun 2012
Location: western Montana,USA
Posts: 1,371
very nice! I like it!
---
2012 FLTRU-Thunderheader,T-max,tuned induction,progressive monotubes,Madstad 16 clear
2002 FXD-T-header+too many mods to list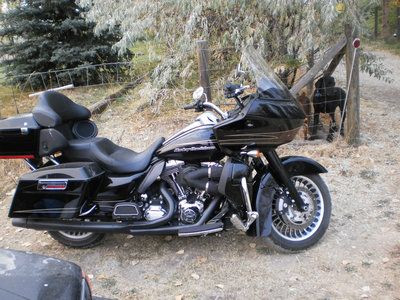 Hangaround
Join Date: Feb 2012
Location: Louisiana
Posts: 151
that's nice. I also play around with leather. I've been considering making a new wallet for myself. can you post some pics of the inside?
---
2012 FLTRX. denim black
HD 12" wind splitter.