Magic button
---
Finally got around to installing a garage door remote with a speedo reset button in the instument cluster. Button sticks out right between the tach and the speedo, looks almost factory but off center a tad.
---
2012 Vivid Black FLTRX,Ultra Tour Pack Rinehart True Duals, SE Heavy Breather, 19/18 Contrast Chrome Agitators
2000 FXSTS
Quote:
Such a nice day I took a ride down to Gulf Shores and Perdido Key beach down to the Shrimp Basket for some of these.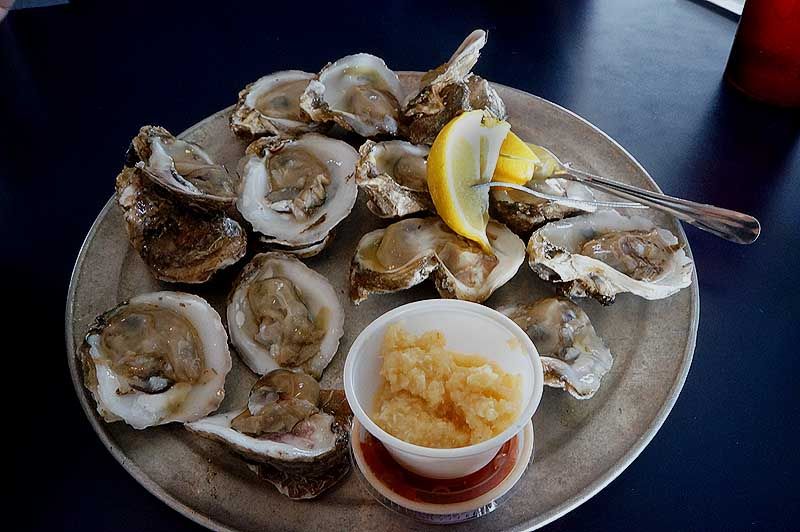 While watching this:
and this:

Apparently I was not alone with my idea.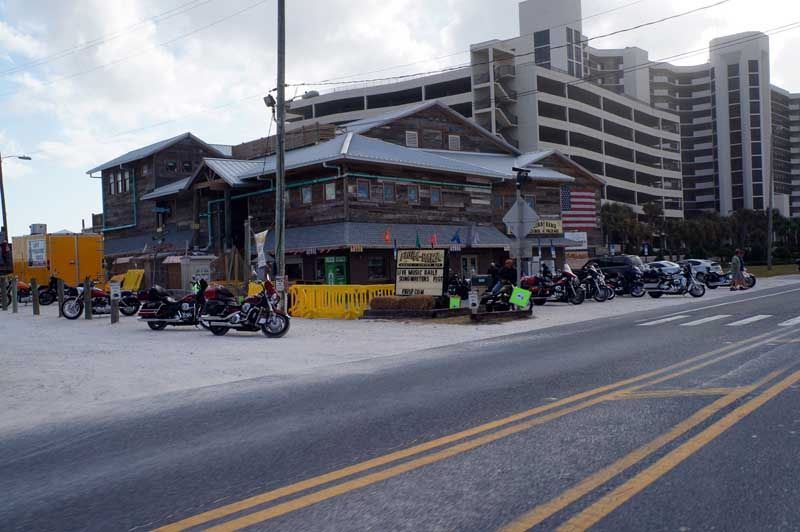 Actually there were about 100 bikes there at the Flor-Bama on the way down. Still a nice day with my honey and my wife.
Man; that's just wrong. LOVE the oysters. MMMMMM.
---
Once I make up my mind, I'm full of indecision.
shocks
---
put on progressive 944's today............mono fronts goin in tomorrow
Went on a PGR ride, well yesterday..awesome way to spend Veterans day...There was one 07 or 08 orange shark in the group..other than mine...
http://www.wjla.com/articles/2012/11...urg-82007.html
http://www.facebook.com/groups/195302566776/
---Ride Captain's Post Mission Report. Mission: Sgt John Michael Peck, USMC, to provide an escort for him from Walter Reed National Military Medical Center (WRNMMC) to his new specially built Smart home in Fredericksburg, Virginia. Sgt Peck was severely wounded by an IED on 5/24/10, while on routine patrol in Afghanistan. A quadruple amputee, he has been in WRNMMC for over a year, and is being released to travel to his new specially built home. A home built with the help of the Tunnel to Towers Foundation.
Arrived at the staging area on time and conducted pre-mission brief with 26 riders and 1 cager. Departed as scheduled with Sgt. Peck and his mom. Followed recommended riding and flag protocols. Traveled from Bethesda, MD to Dale City rest area via I495 – I95. Joined by another 26 riders. Patrick Segui, RC VAPG D9, conducted the pre-mission brief before the escort arrived. Continued to Fredericksburg rest area and was joined by 32 more riders.
Remained at this stop for approximately 15 min.
Continued to rendezvous point in Chancellorsville VA and met with John Ponte, event coordinator and briefed by local LEO. Arrived at Sgt. Peck's new home on time, attended the dedication and departed approximately 1230.
The total 70 mile ride was without incident. During the transit there were many motorists that would blow their horns wishing us save travels, once they realized who we were. Received comments from riders within the group how professional all the riders in their riding skills. Jeff Chandler, State Captain, VAPG, assisted by communicating with the 18 wheelers, via CB, in requesting they give us right-away.
Motorcycle associations represented were Virginia and Maryland Patriot Guard, American Legion Riders, Band of Brothers, Warfighters USA VMC, Christian Motorcycle Association, Combat Veterans, Strength and Honor MC and others.
The weather was perfect, road conditions were excellent, little road hazards. All riders that started the ride concluded the ride. No one ran out of gas or had mechanical problems. When I decided to announce this mission, I was a little worried about participation as it was extremely short notice. With the dedication of the riders in support of our troops, once again, they made this escort a very memorable event for Sgt. Peck and his community.
---
If you love your freedom, thank a Vet!!
---
Last edited by mastergunnera8; 11-13-2012 at

09:42 PM

.
...... nice & warm this afternoon so i pulled'r out & ran up the Pass to Woodland Park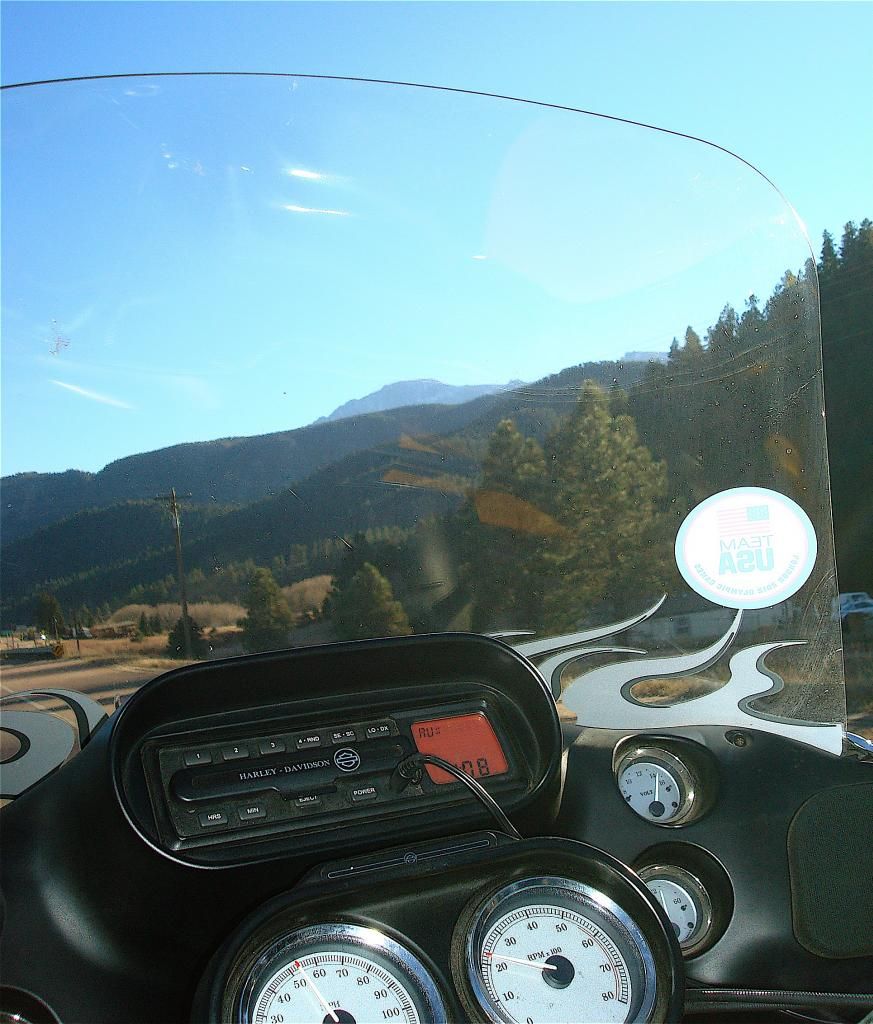 ........ followed one'a those BMW's w/the rectangular rear bags from GMF down thru the canyon
.......... i had no 'scooter envy' whatsoever as we rolled on down the hiway... none.
---

To view links or images in signatures your post count must be 10 or greater. You currently have 0 posts.

'05 FLTRI, King Tour Pak, Vented Lowers, SG fender Fascia
Cleaned it up and got it purdy for tommorrows toys for tots parade. Stuck me a santa on the front, and a santa riding a motorcycle on the back, bought a football fer a boy and a barby doll for a girl. The turnout last year was over 400 motorcycles and this year is supposed to be bigger.
---
07' HD Road Glide-with training wheels (Tow-pac trike kit),04' Suzuki 650 savage (thumper), 13' Kawasaki 300 Ninja
My XL Get-A-Grips came in, installed those as well as shirt angled highway peg mounts and Willie G. Skull highway pegs. Bought a Willie G Skull fuel door too but when I went to install it figured out they handed me one for the wrong year bike, so will swap it out tomorrow and get it on.
Had a nice 400+ mile day despite all the rain
---
2013 RGU Ember Red Sunglo (Under Construction)

To view links or images in signatures your post count must be 10 or greater. You currently have 0 posts.

Life Member
Join Date: Jul 2012
Location: Fredericksburg, VA via KY
Posts: 1,804
Finally got around to taking the heated gear controller from my heritage ang adding to the RGU
Sent from my iPhone using
Motorcycle.com Free App
---
To view links or images in signatures your post count must be 10 or greater. You currently have 0 posts.
Old Paratroopers Never Die We Go To Hell And Regroup!!
Joined other riders (approx 250-300 by my count, might have been more) for the annual HOG group toys for tots ride.
---
07' HD Road Glide-with training wheels (Tow-pac trike kit),04' Suzuki 650 savage (thumper), 13' Kawasaki 300 Ninja
Rode yesterday and got cold for the first time this year. Put the Hogg Chopps back on the bike today. I guess winter has set in, either that or I'm finally feeling my age.
---
2010 FLTRX Black Denim
2007 FLSTN Vivid Black