My old gal time to fix it up
---
So I had oil presure problems after doing cams and a gear drive kit so I started taking it apart and found oil bleeding past the bearing in the cam plate so I have decided to swap out the crank and cam plate and while the bike is apart I'm going to do some other things here is some of the pictures of what I'm doing.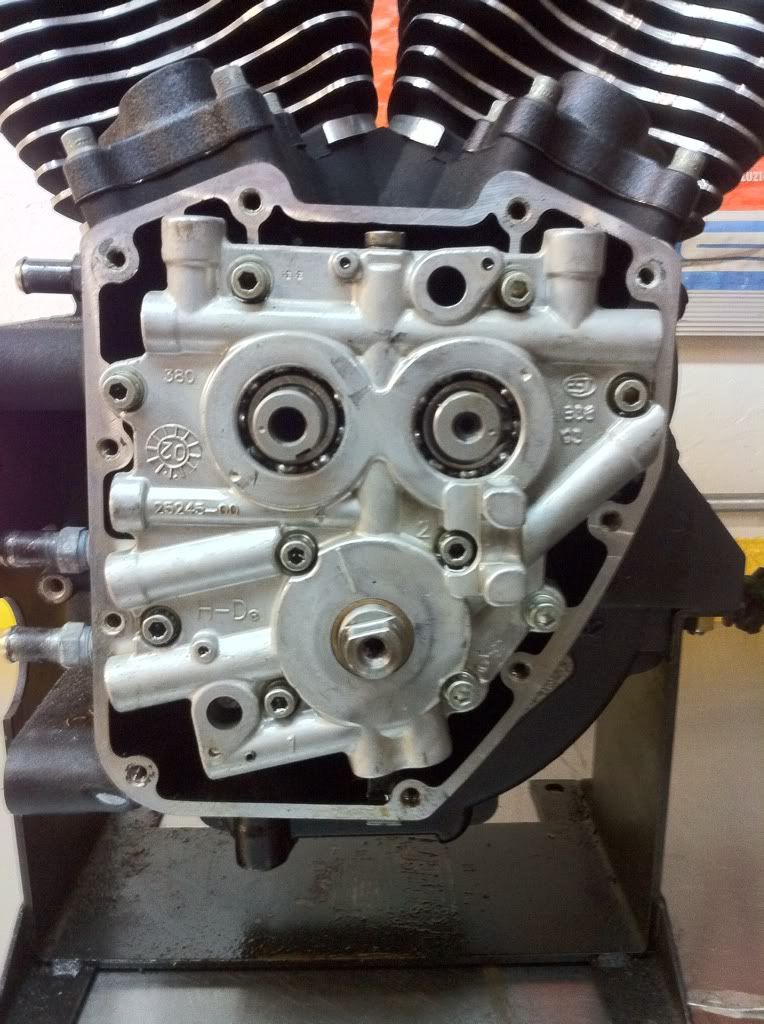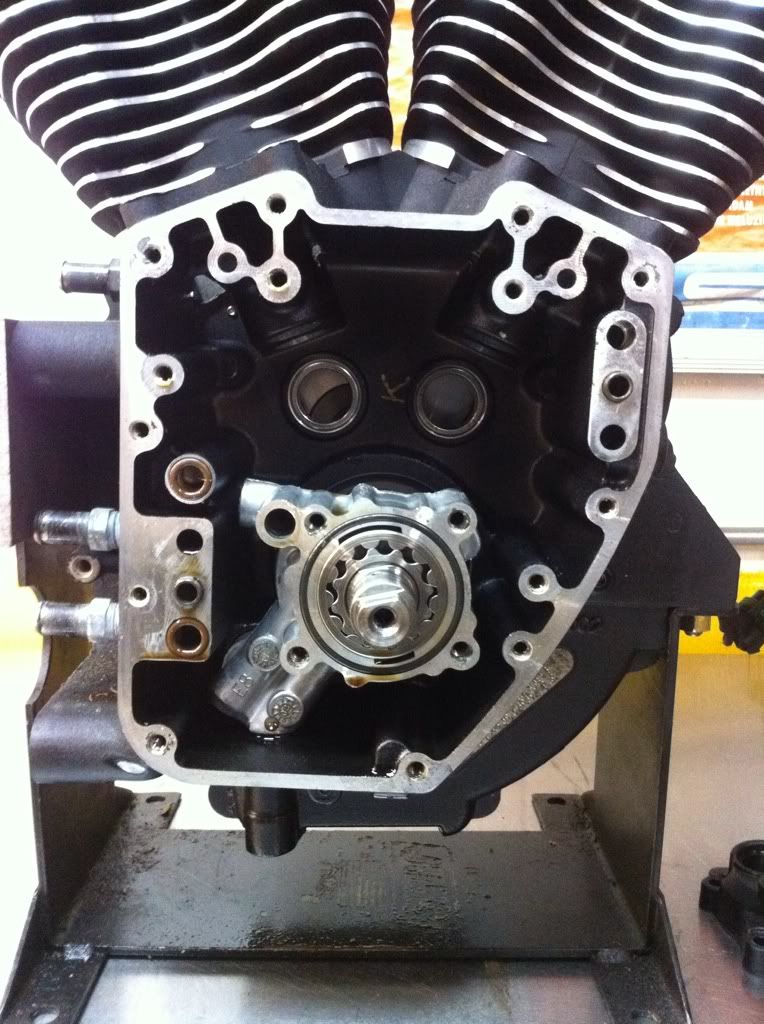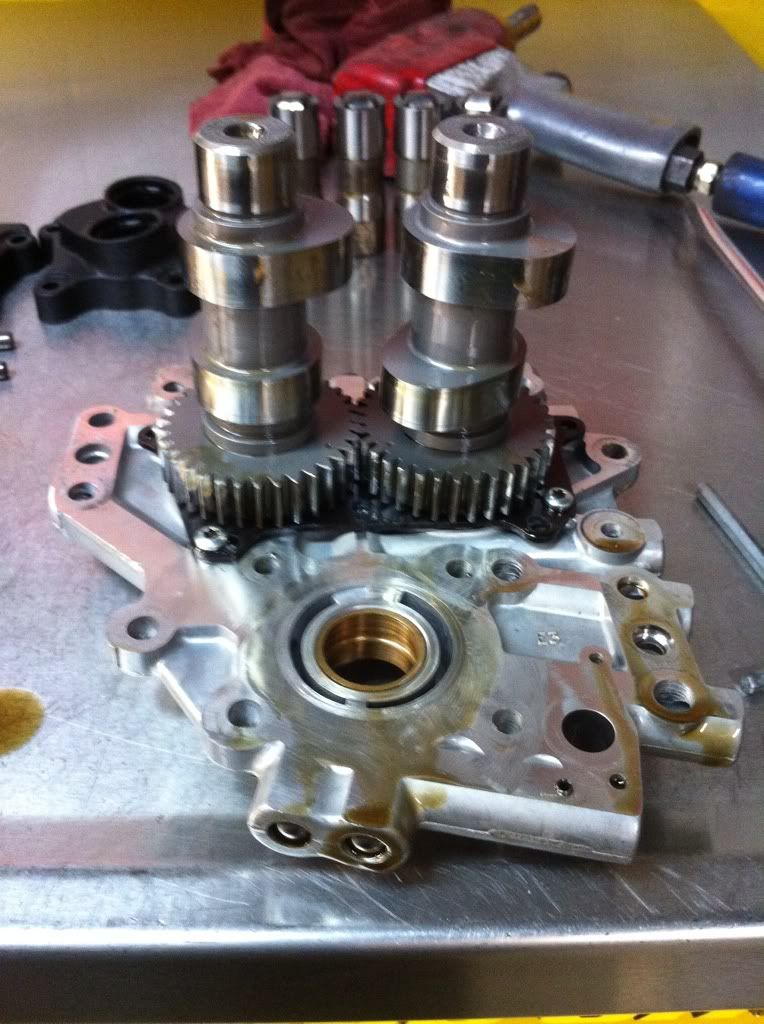 Here are some other pictures I have of the bike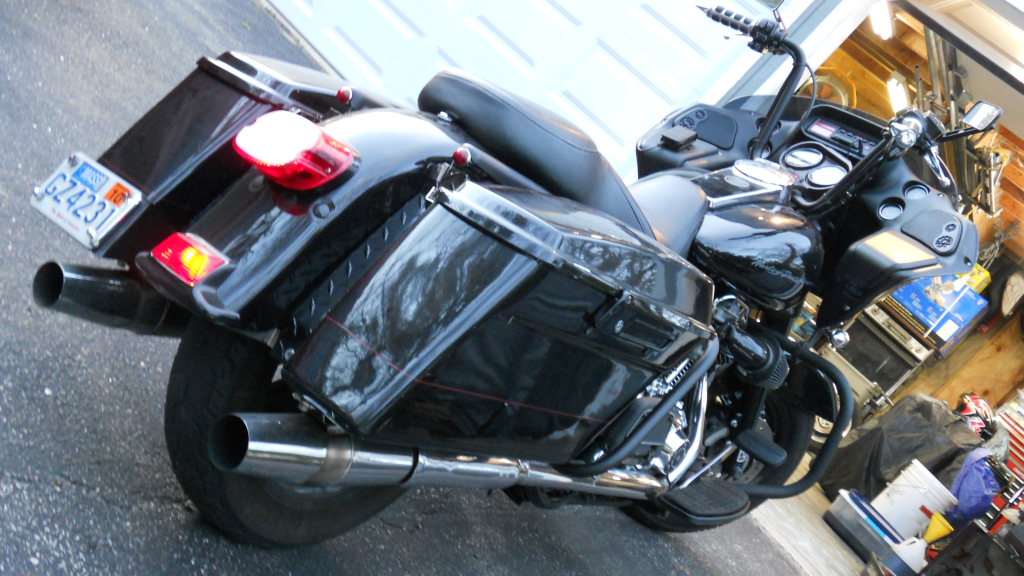 I just powder coated the bezel and need to make or get a insert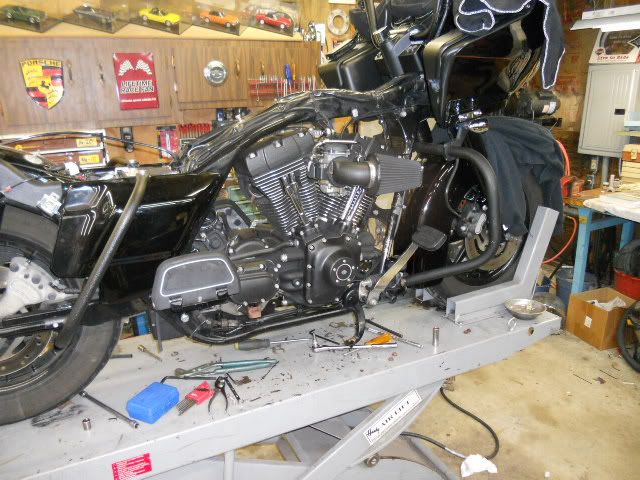 So it's been a while since I last posted I have finished the bike since last and have been busy all summer I did a lot more then I was going to but with two kids it was on the cheep with the help and some of the cool ideas I've seen on here. I was lucky enough to have a good friend that I help with his bike all the time tell me he was going to paint my bike for nothing for me so I had to get a couple of things I liked and would have to be painted. First was a fender lowering kit and the other was the pissed off bezel but with my bike being a 02 it took a little work but I got it done.
ImageUploadedByMO Free1353640996.026667.jpg
ImageUploadedByMO Free1353641028.201693.jpg
Sent from my iPhone using
Motorcycle.com Free App
Sounds like you had your work cut out for you
---
09 Mirage Orange Pearl
Some people just need a high-five. In the head. With a chair
The pissed off bezel was a lot harder I thought would just screw the lights to the other side of the headlamp mount but it wasn't so easy I had to open up the holes to get it to fix and had to swap out one of the bolts to get more clearance.
ImageUploadedByMO Free1353694601.819648.jpg
Sent from my iPhone using
Motorcycle.com Free App
Well if I was painting the bike I figured I would do away with all the holes in the rear fender the two for the turn signal mounts and the holes for the running light on the end of the fender
ImageUploadedByMO Free1353694948.417012.jpg
Thankfully he's a better body man then a welder
Sent from my iPhone using
Motorcycle.com Free App