Post Obama-EPA sharknose
---
..... zero emission, bar-hopper version w/aftermkt 2up saddle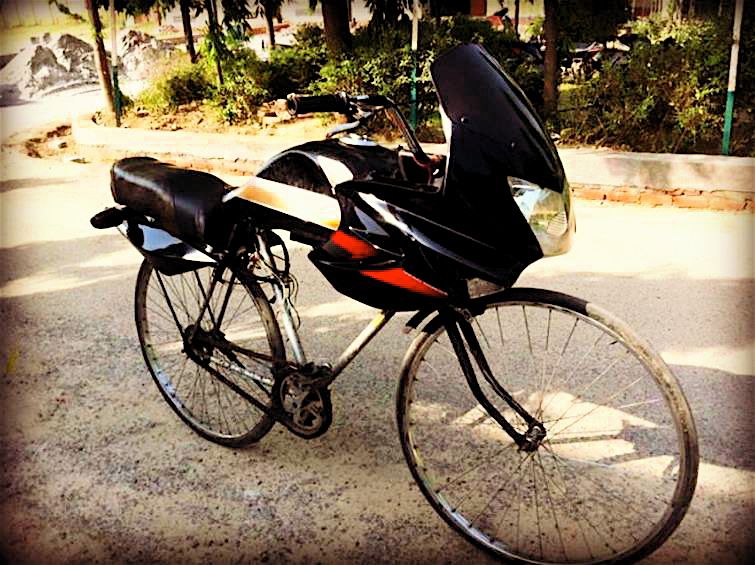 ---

To view links or images in signatures your post count must be 10 or greater. You currently have 0 posts.

'05 FLTRI, King Tour Pak, Vented Lowers, SG fender Fascia
LOL... Too funny. I wonder what you can carry in the gas tank since it doesn't need gas?
---
Rob
2011 Road Glide Ultra - Can't stop ridin' long enough to make any mods!
Is that the new schwinnsuki?
---
09 Mirage Orange Pearl
Some people just need a high-five. In the head. With a chair
Hangaround
Join Date: May 2012
Location: Tacoma WA
Posts: 91
Yup! But the 1% will have more money to buy more bikes with the 20% less in income taxes they would get...
at least the spoke wheels are still on
Well if you drop it should be easy to get back up
---
07 RG Vivid Black
FLHX fascia
Stage 1, SE pipes DS baffles,
+2 Sweepers, chrome quickly fading to black
---
That is funny, but at the same time sad, as it does reflect what is coming...............sooner than we think.
---
09 O/B CVO....Roller rocker arms, 10.5 pistons, HQ 575 Cams, SE adjustable push rods, Cee B., Rineharts, Mustang, Progressive front & rear, Moto Lights, HD LED Headlights, C & C Seat, Avon Grips,
HOGCOVERS
Member
Join Date: Oct 2010
Location: Spokane Washington
Posts: 363
---
2011 103" RGU Merlot Sunglo V&H Rounds, SERT, Fullsac X Pipe, SE/AC, SE255 cams,Brightass, IPOD Kit, Zumo 660, Hammock, Heritage Bars, Bag Guards, Tire Presssure Monitoring.
I see they've fixed the problem with not being able to see around corners.
---
What if the Hokey-Pokey really is what it's all about?