Oatman, AZ. and Route 66 .....pics, Post# 1
---
Oatman, AZ is always a good idea and an interesting place. The ride today was approx. 280mi. We picked up Route 66 out of Bullhead City, AZ then went East into Oatman. Upon arriving it was apparent that a "big event" was about to take place. The annual "Oatman Bed Race" and parade..... who would of thought. Even though in some pics the streets look empty the town was quite packed. After lunch and a walk around we were back on the bikes and stayed on Route 66 until we reached Kingman, AZ.; then it was back to Vegas. Enjoy the pics.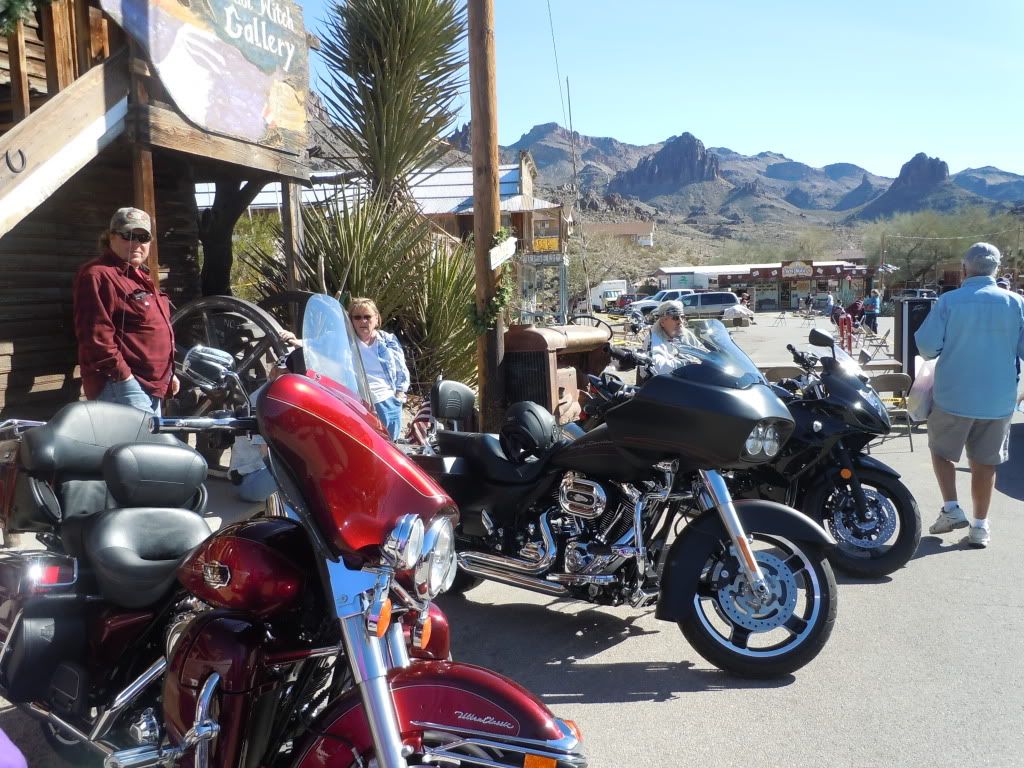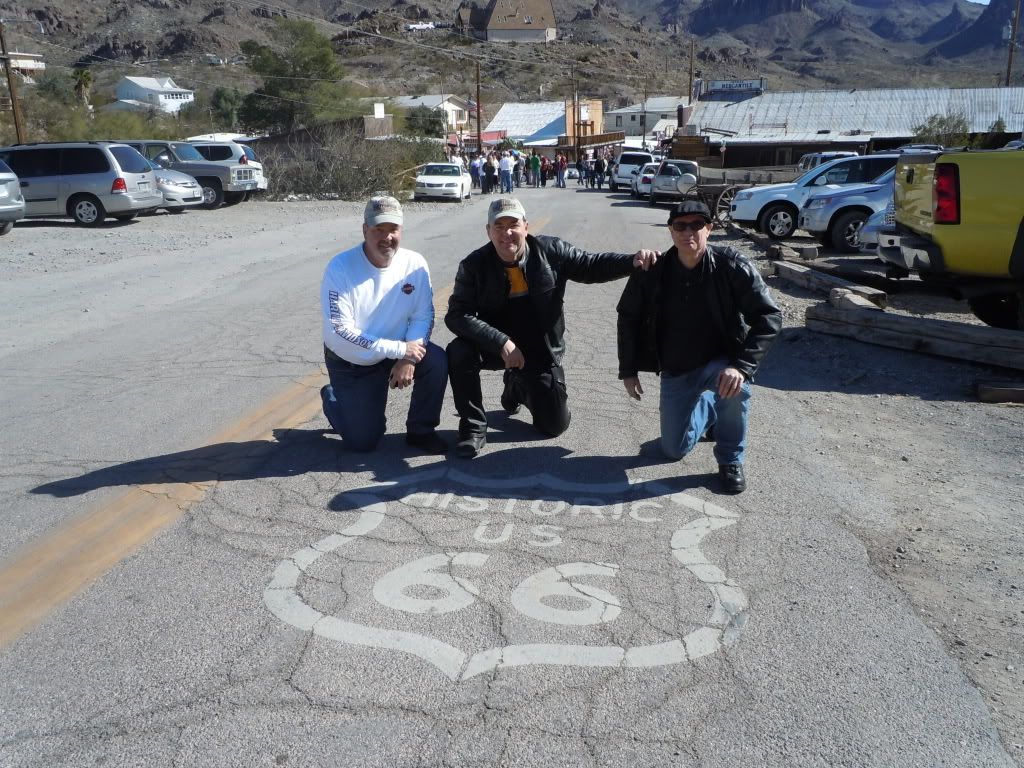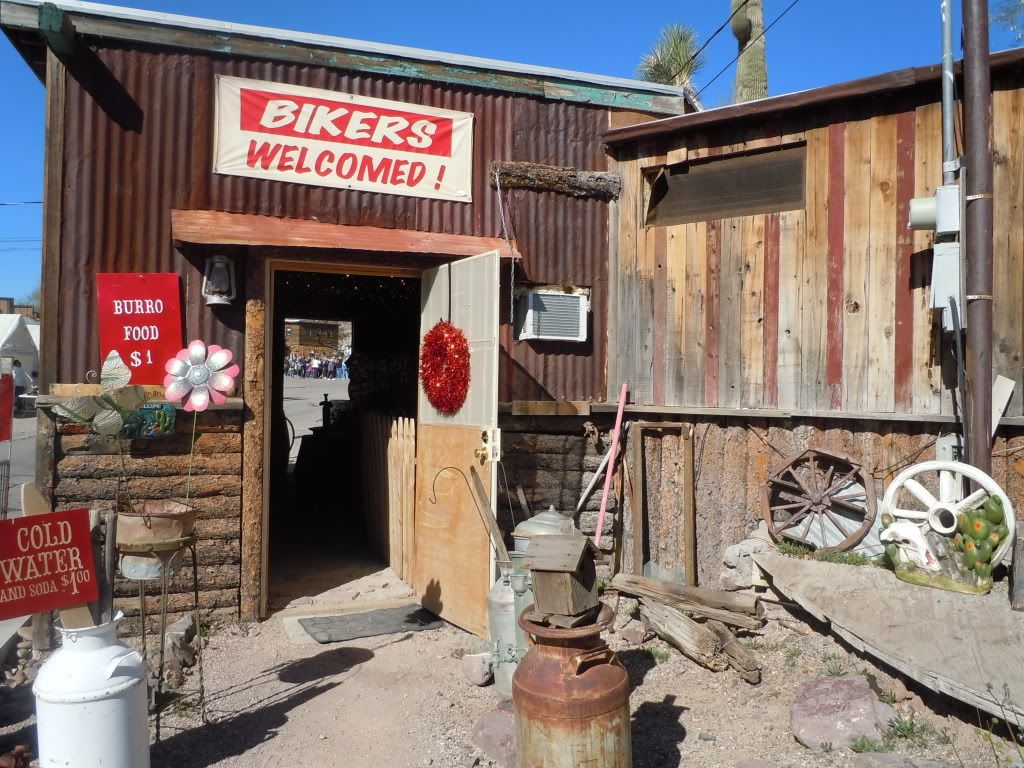 Ok, Im going to do this in two post, because you can only get 5 or 6 pic's per post (I really don't like that) nevertheless, all of the pics together tell the story.
Nevadasun & DesertShark
Great shots ,funny how when your on a bike you search out the small out of the way towns and when you drive through and stop each one has its own little qiurk.
---
09 FLTR 103 Stage III
Life Member
Join Date: Mar 2010
Location: Montreal, Quebec, Canada
Posts: 5,038
Looks like a picture perfect day
Sent from my iPhone using Tapatalk
---
DreamRider
TRADED the RoadGlide FLTRXSE CVO 12' - Cobalt Blue -
Traitor for a 2016 CRF1000 DCT Grey. Still coming to SWVIII!!!
Always Dreaming about the next L O N G ride
I love Oatman. Got a tatoo on my ass there once.
[IMG]
[/IMG]
---
What if the Hokey-Pokey really is what it's all about?
Member
Join Date: Feb 2010
Location: Southeastern Indiana
Posts: 720
Thanks
---
for posting the pix. Got to ride while out in Vegas last year; what a great time for me! Being from Indiana riding in the Desert was a new experience; one that I hope to duplicate several more times! Hopefully with my wife setting right behind me! Those pix just jogged the memorues I made while out there last year.

David
---
2009 w/MadStad Shield,Big Sucker, Rush Slip-ons, FuelPak & Progessive suspension.
More good pics. Thanks!
---
Be careful, STUPID doesn't care what direction it comes at you from!!!


To view links or images in signatures your post count must be 10 or greater. You currently have 0 posts.