500mi. Ride This Weekend...Guess Where??
---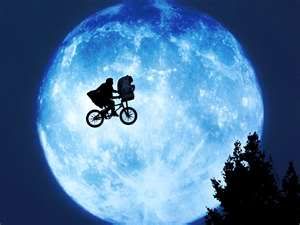 Saturday morning early, we are meeting at Einstein Bagels here in Vegas and going on a 500mi. ride. Where you ask?? How about the "E.T." Highway, a.k.a state highway 375. The ride takes us "somewhat" close to Groom Lake and AREA 51. We are spending the night in Tonopah and then it's back to Vegas. This ride will take us all the way around Nellis Air Force which is MASSIVE. Not sure what we might encounter, but look for pics and maby a video late Sunday. As "Moulder" would say, "the TRUTH is out there", and the truth is we will use any excuse to put 500mi. on the Harleys. This is going to be a "Hoot".......
Nevadasun & DesertShark
---
Last edited by Nevadasun; 03-08-2012 at

11:19 PM

.
Sure wish I could join you guys! Say Hi to the folks up at the Lil' Alien Inn for me LOL
---
2009 FLTR 96", Custom denim Black paint.........always a work in progress
2004 1200C (hers)
"I'm not good........but I'm fast....."
I wanted to do that in 2010 when we were in California. Tioga Pass was closed so we left Fresno and went up thru Vegas instead.
---
2011 FLTRX,Fat Shots Pipes,Wind Vest Windshield,Dobeck EJK, Chrome forks, 2+2 bars, SE Ventalator breather, Andrews 48 H Cams, Rivera Taper Lite Pushrods
Pretty convenient that you'll have a full moon that night too! Say hi to my pals at the test site as you go by.
---
What if the Hokey-Pokey really is what it's all about?
Definately cant wait to see pics. Ive been fascinated by that place since i was a kid. Never been there but fascinated none the less. And dont forget to "PHONE HOME"
---
09 Mirage Orange Pearl
Some people just need a high-five. In the head. With a chair
Sounds like a great ride.
---
Be careful, STUPID doesn't care what direction it comes at you from!!!


To view links or images in signatures your post count must be 10 or greater. You currently have 0 posts.

I'm taking 375 on my way to Yosemite in late May. Looking forward to your pics and any interesting places/ things you find out that way!
---

To view links or images in signatures your post count must be 10 or greater. You currently have 0 posts.


'03 Deuce: 90k miles and counting, '11 RGU: 80k miles and counting.
Life Member
Join Date: Mar 2010
Location: Montreal, Quebec, Canada
Posts: 5,038
Safe Ride! Look forward to the pics.
---
DreamRider
TRADED the RoadGlide FLTRXSE CVO 12' - Cobalt Blue -
Traitor for a 2016 CRF1000 DCT Grey. Still coming to SWVIII!!!
Always Dreaming about the next L O N G ride