10 day TN trip, any ideas?
---
I'm planning a trip through TN in 2 weeks and hoped to get the locals scoop on the area. I would like to stop in Memphis and Nashville and plan to stop in Cookville later in the week to catch the Charlie Daniels band. I have (4) days to fill with local rides in the area. Any thoughts on the Jack Daniels tour or the dragons tail?
---
2011 Road Glide Custom
"99" FatBoy, Last of the Evo's
Hard to beat Charlie Daniels seen him may times. If you are in town maybe catch him at the Opry too on May 29.
The Old #7 tour is always fun, open everyday and free.
If you go to US 129 you may not want to leave especially if you can get there on a weekday. All good options.
Sadly the Charlie Daniels museum and shop closed over the winter. I liked the shop, it was downtown. Still downtown are all the honky tonks.
If you are an American Picker fan stop by their store. Close to downtown, right next to I 40. Mike has filled the store with motorcycle memorabilia and a few bikes. Last time I was there saw a Harley Knuckle and an Indian Roadmaster.
http://antiquearchaeology.com/antiqu...hville_tn.html
You can take your camera to the Opry like I did for this photo.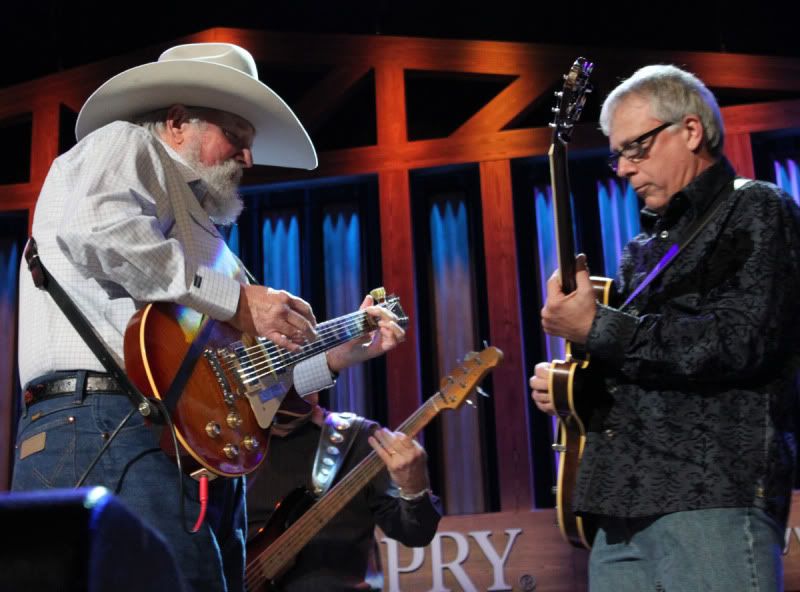 Any Hotel recomendations in Nashville?
---
2011 Road Glide Custom
"99" FatBoy, Last of the Evo's
If you are going to the Opry the Opryland Hotel is next door and walking distance to the Grand Ole Opry. Opry Mills just reopened this spring, next door too.
http://www.gaylordhotels.com/oprylan...opNav-ref=home
Any of the large hotels in the immediate downtown are good too. For lower rates in a safe area just outside town look in the Brentwood/Franklin/Cool Springs area. I'm back tonight from Cool Springs HD. Paul Yaffe is there this week. I posted a couple of pics in this thread.
https://www.roadglide.org/showthread.php?t=18758
I just realized that the Charlie Daniels concert is part of the TN State HOG Rally that starts May 29. Lots of stuff going on all week in Cookville with the Rally. I forgot about it, I'd like to go but I'll be out of state that week.
http://www.tnstatehogrally.com/
Hangaround
Join Date: Aug 2011
Location: Hills of Tn
Posts: 55
Wish I were home but stuck in Ca. for another month. My home is 40miles south of Cookeville on 111 on 43 Acres we could have a huge BBQ. Plenty of cat fish in the lake too.
---
2007 Heritage vivid black 48,000 miles
2008 Ultra Classic candy red sunglow 45,000 miles
2011 RGU vivid black soon with new graphics 20,000 miles and gaining
Hit The Rendevous In Menphis. Best ribs that you will ever eat and go early. One block from Beal Street. Have a good Day set a side for a great time. Dont forget to hit Jack Daniels too.Jack is a bit out of the way if going from Memphis tio Nashville, but I would say well worth it. great trip ahead of you, Dragon is very cool place to hit .Great Places to see there!
---
2011 COOL BLUE PEARL FLTRX , 120R,
To view links or images in signatures your post count must be 10 or greater. You currently have 0 posts.
too much to list...
---
Last edited by panhead; 05-21-2012 at

09:38 PM

.
The Jack Daniels Distillery in Lynchberg is a cool tour and nice ride. Took a ride down there many years ago when stationed at Ft. Campbell.
---
I ride a Road Glide. Therefore I am!
'11 RGU Merlot Sunglo, Daymakers, Rinehart slip ons, stage 1, throttle pak, tour pak relocator, Madstad, Black +2 Sweepers, black ISO grips, split view mirrors, Transformer floorboards.