Newbie
Join Date: Jul 2014
Posts: 2
Screaming Eagle Nightstick and 2 into 1 headpipes
---
Screaming Eagle Nightstick and the take off 2 into 1 headers from my 2010 Road Glide.
I'm just trying to clean up the garage so $150 + shipping takes it all (hopefully
)
I'm located in Salt Lake City, UT
Everything is in good condition... I think with a a little chrome polish they would look really nice. There is one or two boot scuffs that can be removed as well. The only thing that won't polish out is on the the end cap of the muffler which is in the second picture below.
I will ship as quickly as possible and Paypal is my preferred payment method.
Feel free to message me with any questions.
Thanks,
andrew
by the way... the dog is not included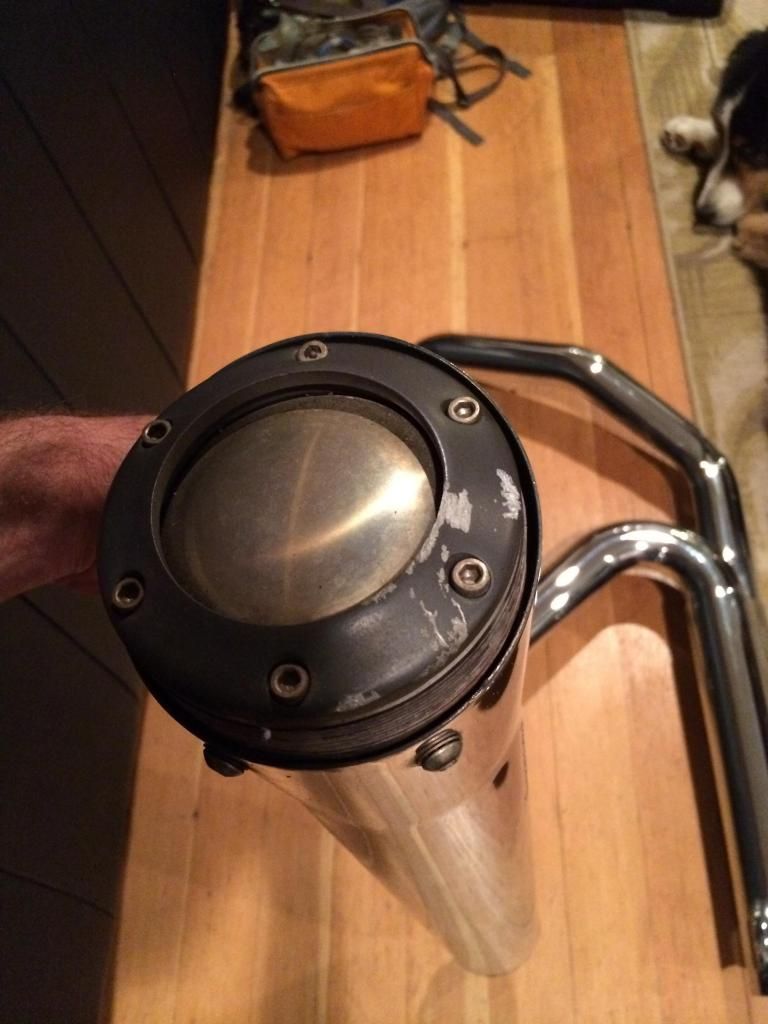 Only one post and your selling pipes super cheap....
Administrator
Join Date: Feb 2011
Location: South Florida
Posts: 12,263
Probably would be good to introduce yourself to the forum and get a few post first, BTW, welcome from Florida.
Sent from
Motorcycle.com Free App
---
2010 FLTRX With Plenty of extras, goes by the name "Hardeshia"
To view links or images in signatures your post count must be 10 or greater. You currently have 0 posts.
Also not pictured 2016 FLTRXS and 2017 FLTRXS, you never can have too many SHARKS......
Newbie
Join Date: Jul 2014
Posts: 2
yeah... bad form on my part!
I was on the HD Forums for a long time, sold my bike, and then just coming back to the family.
I'm in a hurry to get some of this extra gear out of the house before the wifey kicks my arse but, I will put an intro on the forum so I don't look so sketchy.
If anyone is interested in the pipes, I'm happy to talk to you on the phone first to help relieve the fear that I'm a cyber scam.

andrew