Hangaround
Join Date: Nov 2013
Location: Durham NC
Posts: 74
Air Hawk Seat Cushion - Cruiser Large
---
SOLD
Since I have purchased a very comfortable seat I don't need this seat cushion any longer. This is a used air hawk cushion for large cruisers. Barely used. No problems. This thing works as advertised. Great for long rides. Measures 18"x14"
Price is $80 plus shipping.
Thanks
Scottie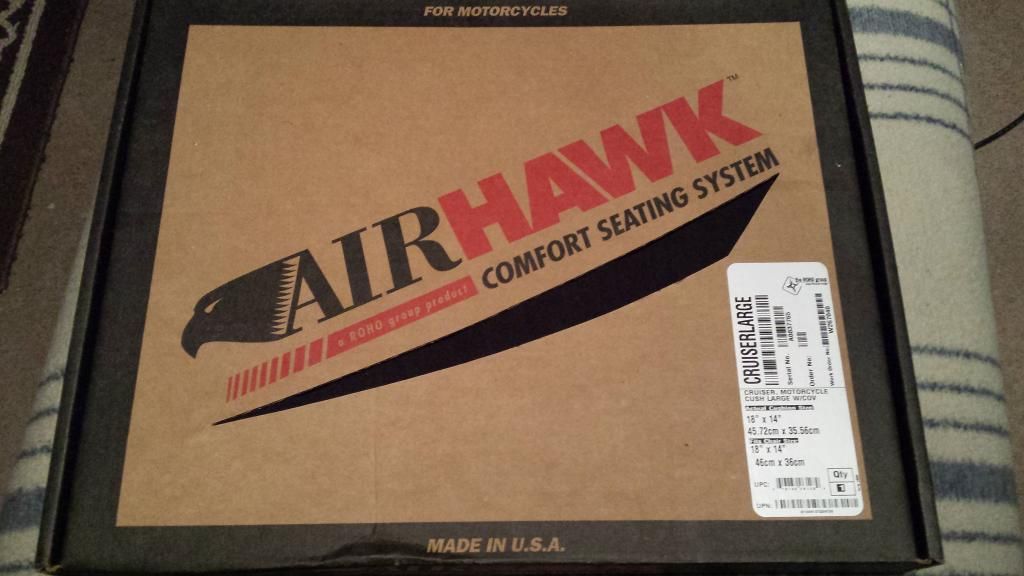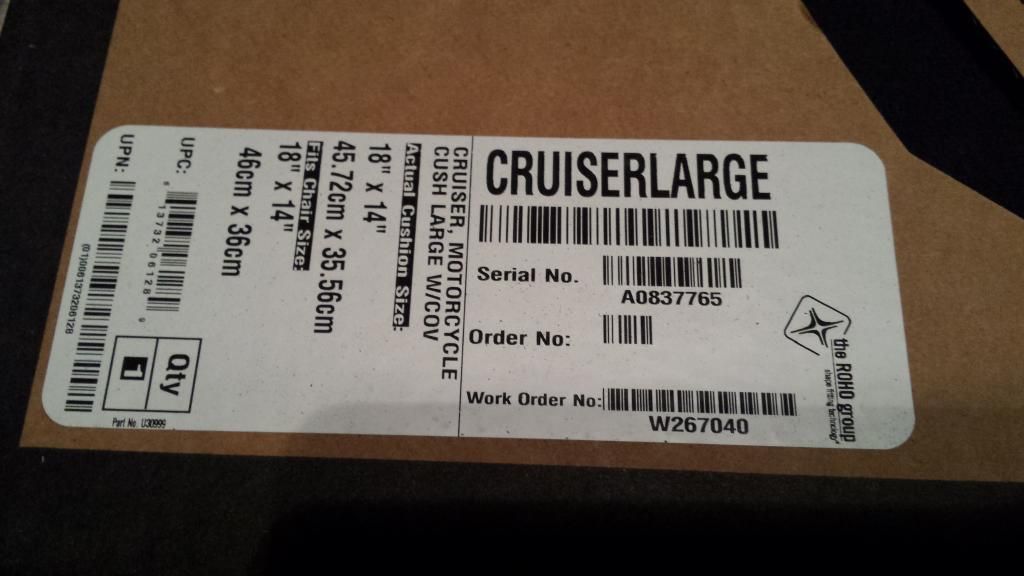 ---
Last edited by Fatboy9; 08-28-2014 at

02:50 PM

.
Location??
---
2008 HDRG, Mirage Orange, Stage 1 air, Dresser Duals with DNA Megaphones, PC5, SE headlight bezel, HID, Chrome Floorboards, Corbin Seat, Shorty Antenna, J&M 7 1/4" speakers, 16" KST Mayhems, And some other chrome goodies.
Hangaround
Join Date: Nov 2013
Location: Durham NC
Posts: 74
Sending pm. I will take it
---
2012 Road Glide Ultra, BBP. Jackpot head pipe, V&H Monster ovals, VIED's DIY rear air ride suspension, Progressive Mono Tubes in the front -1.
Hangaround
Join Date: Mar 2013
Location: Kingston MI
Posts: 91
Second in line if falls through.