Paul Yaffe Power Mirrors-- CHEAP
---
I bought these and never took them out of the packaging..
They have never been touched.
As new directly from Paul Yaffe's Bagger Nation, THESE ARE THE CHROME ONES...
I paid 239.00 for them 2 weeks ago..
I am asking 140.00 shipped to your door.
Paypal or Money order
Here is the link so you can see what they look like.
https://secure.baggernation.com/tpc.php?cid=8
The come with the mounting screws..
First " I will take them" followed by a PM to me for payment instructions gets them
I will ship UPS BLUE 2 DAY AIR WITH TRACKING PROVIDED.
THANKS FOR LOOKING..
ANY QUESTIONS SHOOT ME A PM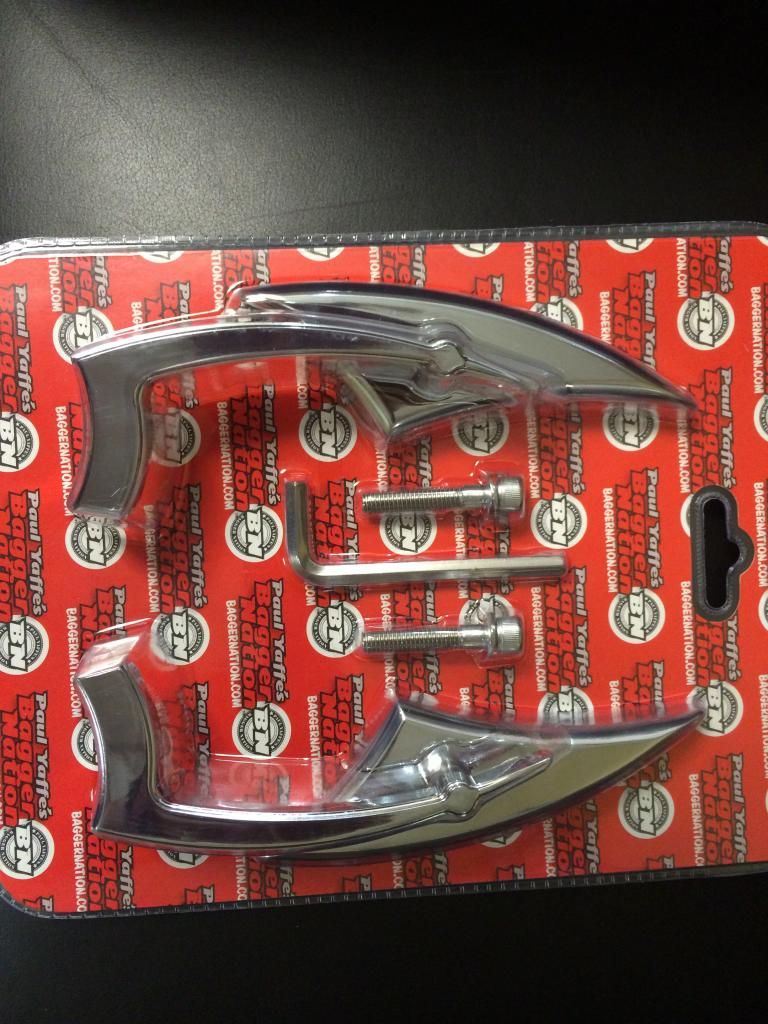 ---
2011 RGC Sedona Orange 103 PP
Cobra Tri Ovals
Cobra Power flow intake
HD vented lowers
Stock headers without the "CAT"
Stage one
Painted innner fairing
Cee Bailey 15" Euro
Sundowner seat
---
Last edited by harleyguy02; 09-26-2014 at

01:22 PM

.
Life Member
Join Date: Aug 2010
Location: Farmville, NC
Posts: 2,755
---
"No man is rich enough to buy back his past, so enjoy the moment"
---
2011 RGC Sedona Orange 103 PP
Cobra Tri Ovals
Cobra Power flow intake
HD vented lowers
Stock headers without the "CAT"
Stage one
Painted innner fairing
Cee Bailey 15" Euro
Sundowner seat
Newbie
Join Date: Oct 2013
Posts: 5
Hi,

If the sale doesn't go through, let me know

Thanks
Neil