National cycle Vstream windshield- clear 15.25" cheap
---
This came off my buddies Road glide..
The shield has a couple small hairline scratches.. he rode 500 miles with this shield.
I would call it 97% new..
He paid 159.95 for it
I will ship it to your door for SOLD and shipped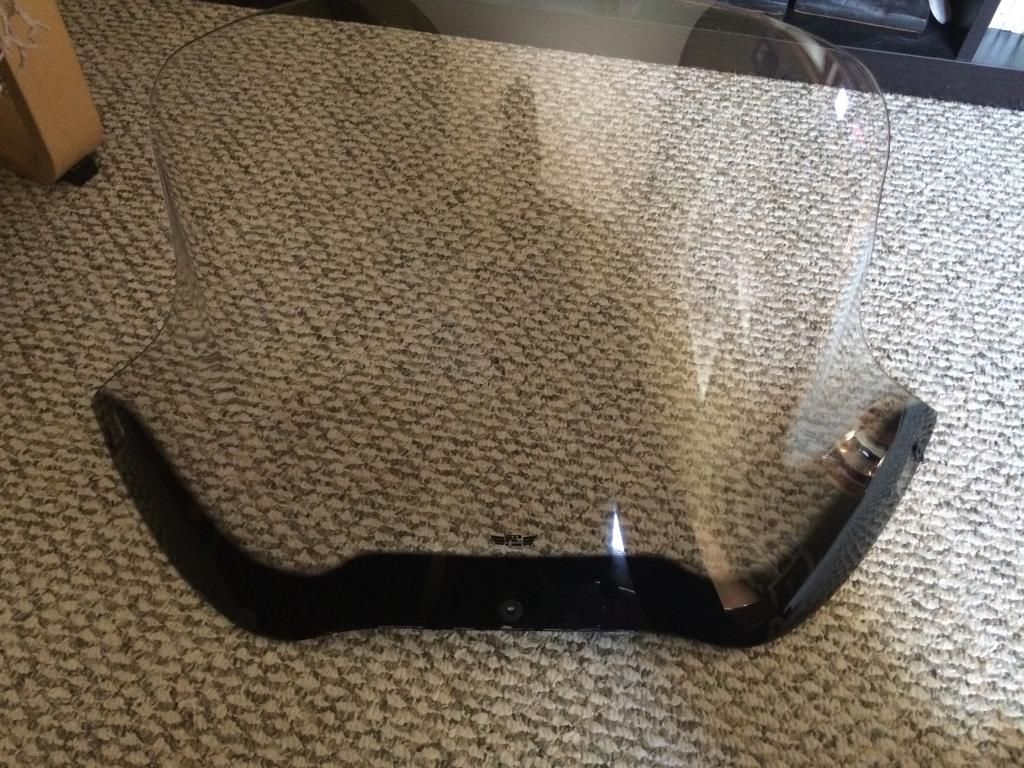 Here is a link to the windshield..
http://shop.nationalcycle.com/perl/c...h_model=hr-053
The part # is N20422
i accept paypal ( preferred) or money order.
If you are unhappy with this shield, you can return it to me in same condition,for a full refund after 2 days of inspection. shipping back to me is your expense.
CONUS ONLY
---
2011 RGC Sedona Orange 103 PP
Cobra Tri Ovals
Cobra Power flow intake
HD vented lowers
Stock headers without the "CAT"
Stage one
Painted innner fairing
Cee Bailey 15" Euro
Sundowner seat
---
Last edited by harleyguy02; 10-02-2014 at

03:06 PM

.
Really wish that was tinted! Good deal regardless. Good luck with the sale.
Pm sent.....
---
2001 FLHR-Traded. 2010 FLTRX-Sold.
2010 FLHR
2003 FLHRSEI2
Hangaround
Join Date: Oct 2014
Location: Lancaster County, Pennsylvania
Posts: 98
PM sent, just wondering if it is still for sale.