Stock parts from 15 RG build and misc pre-15 parts
---
Random stuff in my garage and I'd like to clear for some space...
Stock rear fender with filler panel (taken off at 8 mi.) - $300 obo shipped CONUS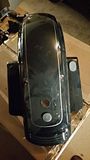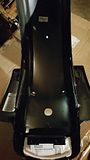 LRS 13" Smoke windshield - $50 shipped CONUS
Chrome 4 point docking kit 09-13 - $100 shipped CONUS
CVO Mufflers from 2013 RG CVO - $240 shipped CONUS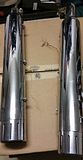 CVO Stock Header with heat shield from 2013 RG CVO - $100 shipped CONUS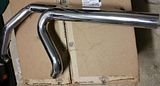 Boom Audio Speakers 6.5 speakers from lower fairing kit (never used). I just needed the hardware and grilles to mount my Biketronics speakers in the lower fairing. I'm thinking you should be able to use these in the rear pods or front fairings - $80 shipped CONUS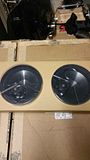 Saddlebag Lowers from 2015 RG Special no hardware Vivid black with grey stripe (taken off before delivery) - $220 shipped CONUS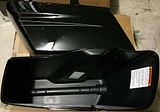 ---
2015 RGS "Black Mamba"
V&H Power Duals, Freedom Performance Racing slipons, CD Dynamic Ringz, Klockwerks 14" Sport, 14" BR Customs bars, Vented Lowers, King TP, BT 4180, 6.5's, RSD Slam Black Ops 21/18, Top Shop 4.5 Bags and Minister CVO fender!