Wanted Outer Fairing (possibly inner fairing as well)
---
Hey guys, I posted about this a while ago, but I ended up deploying and couldn't follow through. Back now and looking for a front outer and possibly inner fairing for my 2010 road glide.

Im going to search through the forum, but if you have or know anyone who has anything available I would appreciate it very much.

Thanks guys
---
4 Wheels Move the Body
2 Wheels Move the Soul
If you can't find one keep in mind that you can call Jon (Pc Pain) @ Horny Toad HD and order a brand new outer from him, just tell him that you are a forum member for the discount.
I got a brand new painted outer for under $400 shipped.
---

To view links or images in signatures your post count must be 10 or greater. You currently have 0 posts.
08 FLTR candy red sunglo,with 2015 103 HO, V&H Dresser Duals with Monster Rounds, Power Vision tuner, Willy Shiny Wheels and Forks and a bunch of other stuff.
Right on, thanks brother
---
4 Wheels Move the Body
2 Wheels Move the Soul
What all parts do you need? I have a complete conversion, but might sell parts, as I have people wanting mounting brackets, so I might part out what I have. LMK. Cricket
Hangaround
Join Date: Nov 2014
Posts: 164
Quote:
Hey guys, I posted about this a while ago, but I ended up deploying and couldn't follow through. Back now and looking for a front outer and possibly inner fairing for my 2010 road glide.

Im going to search through the forum, but if you have or know anyone who has anything available I would appreciate it very much.

Thanks guys
I have a slightly damaged inner and outer. Not sure what it would take for repair.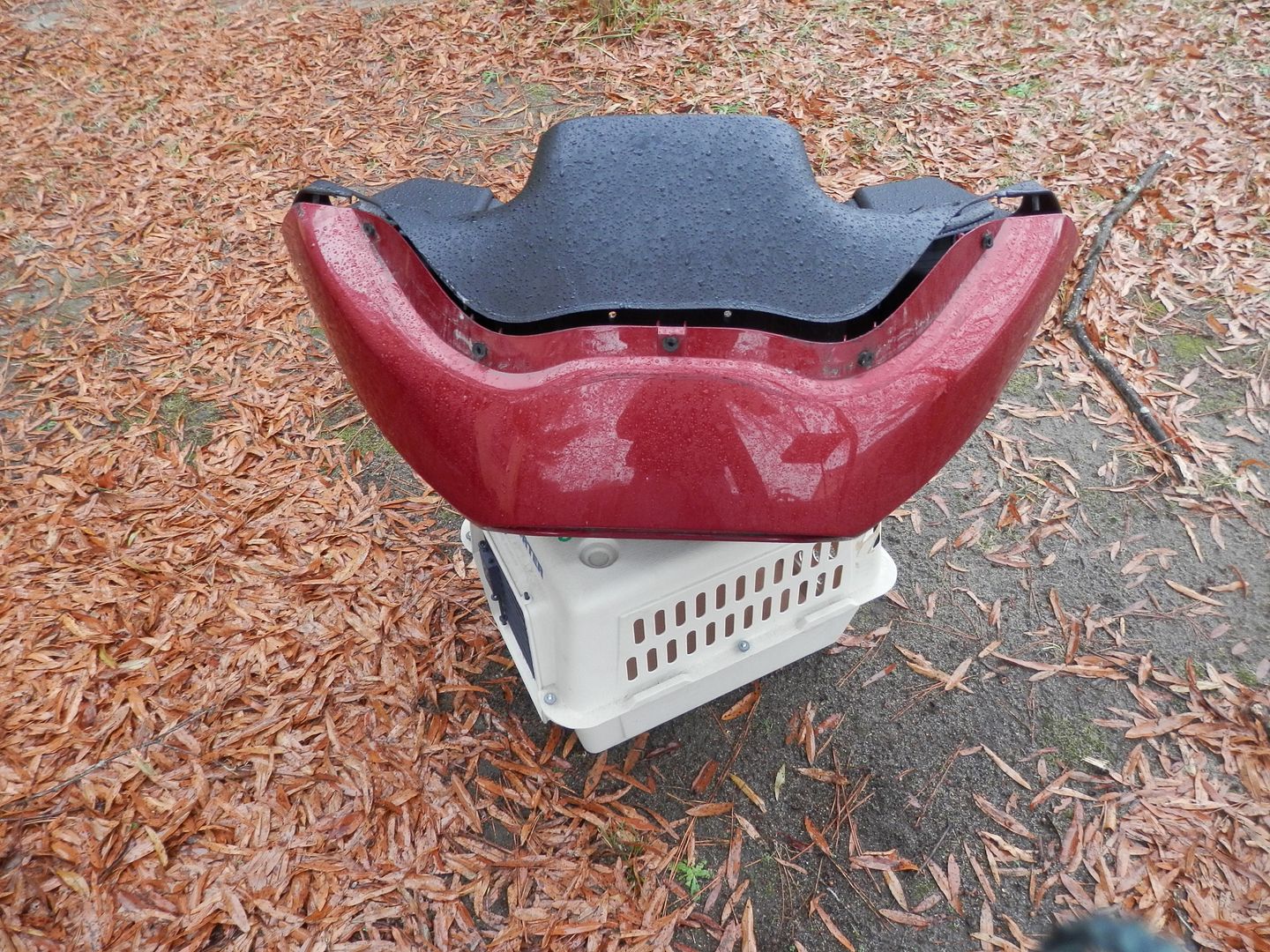 I recently found out you can ship stuff on Greyhound. would probably cost less then 100 dollars to ship and I'll sell the inner & outer with a head light for 150.
email is
[email protected]
---
If the Sun comes up you get another chance! Don't Worry