My Custom Handlebars (BR Custom Cycles mini apes) should be here today!
---
Man... Bill from BR Custom Cycles told me it would be around 4-6 weeks for him to build, powder coat and ship my bars. He was true to his word. 5 weeks later they were done and in transit. They should arrive today but it may be Monday.

I ordered the BR Custom Sweeping Beaters, 10" wide on the bottom, 33-34 " wide across the top, 12" tall" with solid gussets welded in.

I'll post pics as soon as I get them in.
I bet they're going to really set the bike off. I think these bikes look great all decked out. I really like the orange one's when all done up.
Yea..I agree. Here is a pic of the same bars. They should be almost identical to these......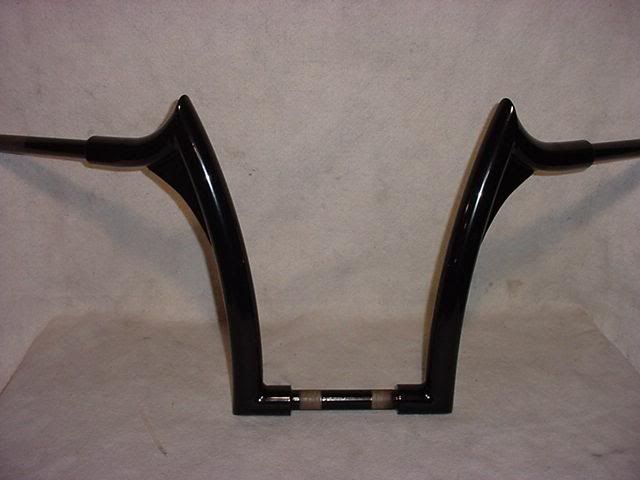 ---
Last edited by The Infamous Sharknose; 09-18-2009 at

10:00 AM

.
Newbie
Join Date: Sep 2009
Location: SE WI
Posts: 24
very nice! are you going to install yourself or have someone do it for you? I'm looking to do a bar install myself but am a little worried about the TBW. Was qouted by the dealer $180 for install and $400 for install with internal wiring.
I planned to install them myself. Most dealers charge between 6-10 hrs labor to install these bars and run the wiring internally, etc.
I'm going to do a thorough write up detailed with pics.
Of coarse I'll post it here when I'm done.
Roland sands bars absolutly get it done .I have always had to change out my bars on my bikes and on my 08 RG I ysed these bars .Easy install (as easy as it can be on our beast of burden ) Custom look and not too high install took two hours (had to figt the fairing a little bit as always ) or it would have been done in 1 hour 50 min hahah
Quote:
Originally Posted by
The Infamous Sharknose
View Post
Yea..I agree. Here is a pic of the same bars. They should be almost identical to these......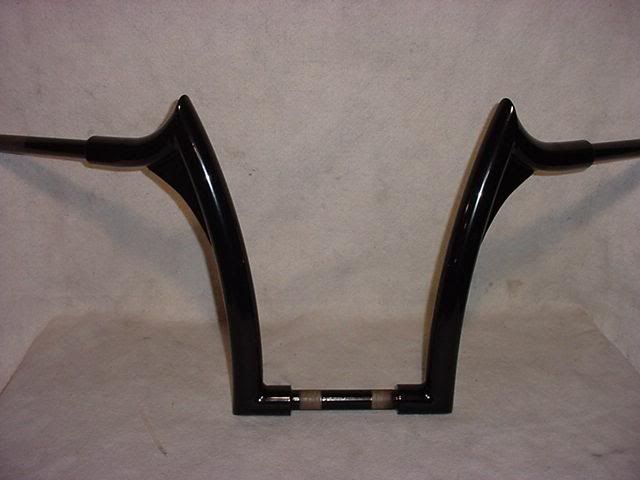 Pretty close to the x-act measurments as mine.$400.00 install? I'd be thinkn SERIOUSLY!!!, about doing it myself. If I can do it,... anybody can. $400'00 can buy ya some nice x-tras.
---
Last edited by Neano62; 08-01-2010 at

06:56 PM

.
What is the price diff between the yaffe's and the BR Custom bars?
---

To view links or images in signatures your post count must be 10 or greater. You currently have 0 posts.

2010 Road Glide Denim Black
ABS Cruise Factory Security, Black D&D 2 into 1
Firecap's Arc Amp 125.2, 4- Hertz 6 1/2" Speakers
PYO Bars, CVO Rear Fender, KW Wrapper Front Fender
"Burn Rubber Not Your Soul"