SWIV Raffle Sponsor- East Coast Getbacks
---
Im happy to announce our new sponsor EAST COAST GETBACKS. Several of you from here have ordered from our friend Dennis already or you are a member of his Facebook page ROAD GLIDE NATION.
Dennis is an terrific dude and his getbacks are Handmade genuine leather. ALL made in the USA!
Let all give him a big thanks for donating 2 $50 gift certificates for our raffle.
Go like his pages, pick out the color you want and order one up for yourself.
EASTCOASTGETBACKS.COM
EAST COAST GETBACKS
on Facebook
ROAD GLIDE NATION
on Facebook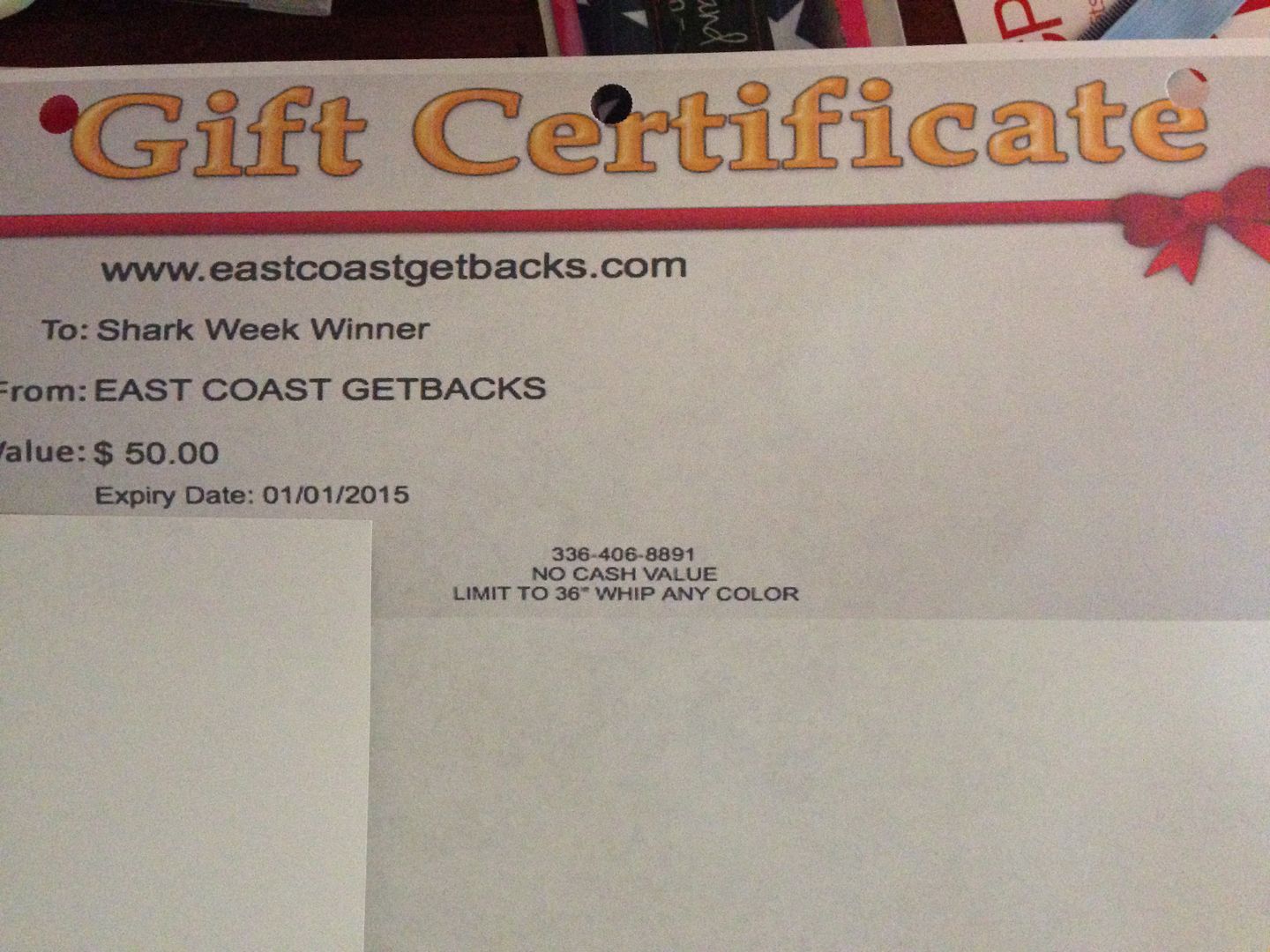 ---
"All you touch & all you see is all your life will ever be"

05 RG 'Lymey'
11 RGU 'Clyde'
Shark of the Month October 13
Join Date: Nov 2011
Location: Was northern Maine, now gulf coast of Florida
Posts: 6,635
Thank you very much for supporting our event Dennis. The certificates are greatly appreciated.
---
"Life should not be a journey to the grave with the intention of arriving safely in a pretty and well-preserved body, but rather to skid in broadside in a cloud of smoke, thoroughly used up, totally worn out, and loudly proclaiming "Wow! What a Ride!" - HST
Thank you Dennis, for supporting Shark Week with some great gifts!
---

To view links or images in signatures your post count must be 10 or greater. You currently have 0 posts.

2011 RG Ultra Brilliant Silver Pearl
Thank you for the donation.
---
2012 RGC aka Black Sassy, Vivid Blk, 12" Drk Wind Splitter, V&H Chrome Pro Pipe 2-1, SE AC, TTS, Drago 580 cams, WO612 Outlawz, CM 21/17 Raiders, Monotubes -2 and 444's 11.5". Willie G Theme
SWIII, SWIV, SWV, SWVI, SWVII, SWVIII & SWIX
Life Member
Join Date: Mar 2010
Location: Montreal, Quebec, Canada
Posts: 5,038
---
Thank you East Coast Getbacks.
---
DreamRider
TRADED the RoadGlide FLTRXSE CVO 12' - Cobalt Blue -
Traitor for a 2016 CRF1000 DCT Grey. Still coming to SWVIII!!!
Always Dreaming about the next L O N G ride
Life Member
Join Date: Feb 2010
Location: Ontario, Canada
Posts: 2,017
Thank you!
---
Thanks for your support and sponsorship!
---
2005 FLTRi
Black Pearl
Live to Ride ~ Ride to Live