SWVII Raffle Sponsor BROCKS PERFORMANCE
---
The gang over at Brocks hooked us up with some tshirts for the raffle. We all need new tshirts, right!?!?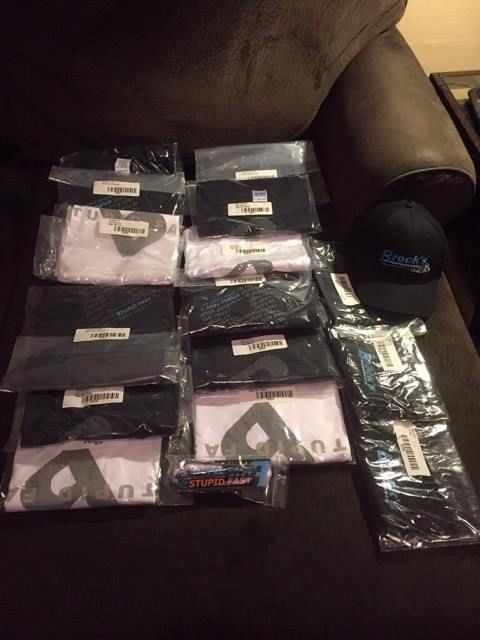 Head over to their website and spend some cash for your bike. You know you wanna go STUPID FAST!
https://www.brocksperformance.com/
Also give them a LIKE on Facebook too.
https://www.facebook.com/BrocksPerformance/
.
---
"All you touch & all you see is all your life will ever be"

05 RG 'Lymey'
11 RGU 'Clyde'
Life Member
Join Date: Jul 2012
Location: Fredericksburg, VA via KY
Posts: 1,895
Brocks Performance, Thanks for the support!
---
To view links or images in signatures your post count must be 10 or greater. You currently have 0 posts.
Old Paratroopers Never Die We Go To Hell And Regroup!!
Administrator
Join Date: Feb 2011
Location: South Florida
Posts: 12,292
Thank you for your support, Brocks Performance.
Grey beard
Join Date: Oct 2011
Location: Washington, Utah
Posts: 1,241
Fantastic! Thanks!!
---
2019 RGS, 2016 RGS, 2015 RGS