Infotainment Photo Hack of Sorts
---
Hello everyone, Im not sure anyone has talked about this or not. Maybe no one else cares, but did you know if you change the album art of your MP3's to some family photos, you can have an image gallery of your family while you ride and listen to mp3's. Below is an example of mp3 album art changed to a photo of my family. Its nice when riding to look down and see photos. You don't have to have the same photo for all the songs either.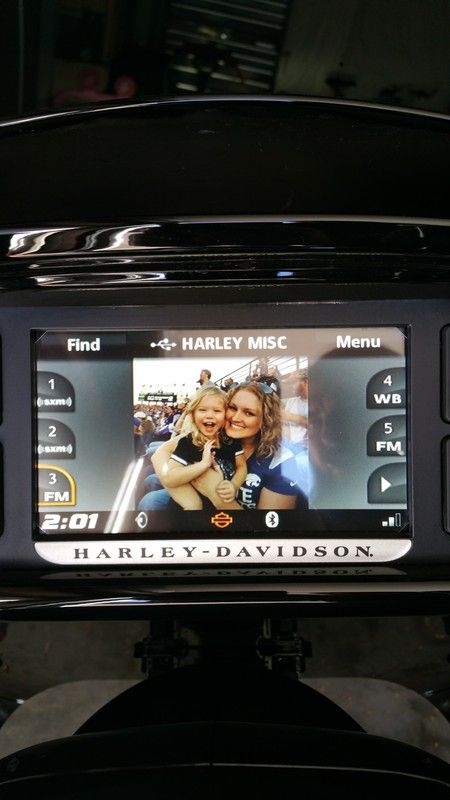 ---
2001 Road King Classic
2015 Road Glide Special
Life Member
Join Date: Jan 2015
Location: Albuquerque, NM
Posts: 2,338
Cool idea, thanks for posting!
---

To view links or images in signatures your post count must be 10 or greater. You currently have 0 posts.

2015 FLTRXS~ Too much to list, check garage for more info
USMC 1990-2000 (0311/6017)
Member
Join Date: Feb 2015
Location: Tampa, FL
Posts: 472
My infotainment system only shows me the names of the songs. I have never seen album art work on any of my music. Is there a setting for showing album art work?
Newbie
Join Date: Nov 2014
Posts: 12
That's a good question, I know the songs I have that don't have album art always display the song title. The songs that have album art, after 15 - 20 seconds or so it just automatically pops up.
---
2001 Road King Classic
2015 Road Glide Special