Scarlet Gone Blue
---
Over the last few years I've gleaned a lot of information from this site.Hopefully someone will benefit from this thread on the progression of my 2010 Road Glide.
ucket.com/albums/q597/jhb49/harley061.jpg[/IMG]
First Day New Bike
---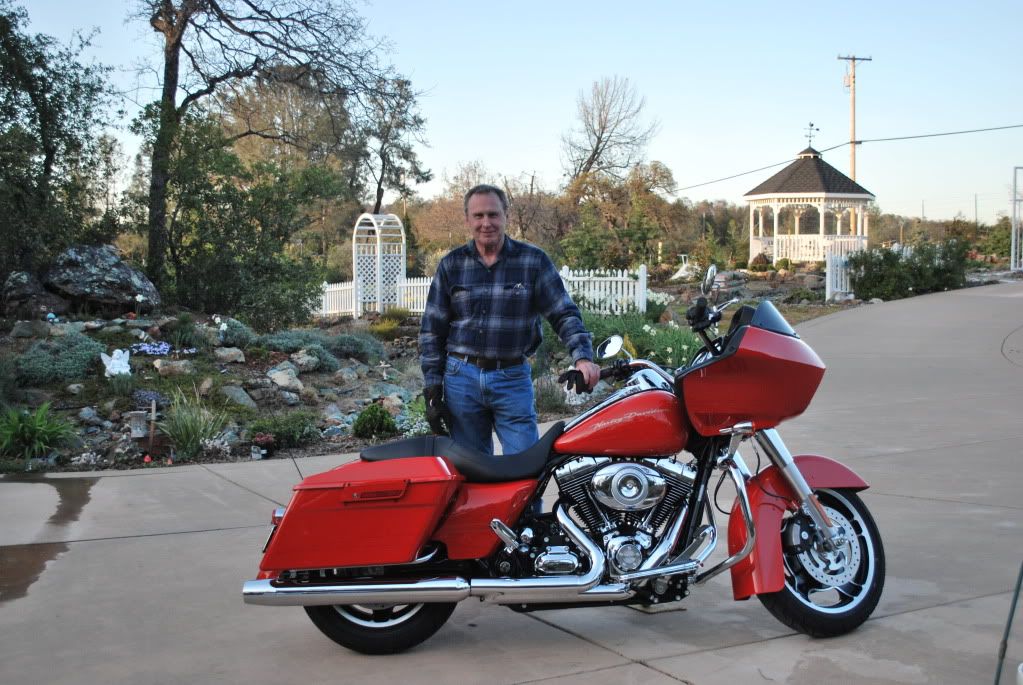 Picture taken March 2010
---
Last edited by jhb49; 10-21-2012 at

03:29 PM

.
Looking forward to the conversion. I, too, went from Scarlet to non-Scarlet. It hurt in a way, 'cause it's a one-of-a-king color year. Then again, custom paint is one of a kind all by itself. Good luck!
---
What if the Hokey-Pokey really is what it's all about?
Congrats on the sweet ride!
If that is Candy Orange, you & I BOTH cannot get the bike to photograph nearly the correct color. Here was my try in the sun, and it's RED and YELLOW in the pic, and NO ORANGE! The real color is great!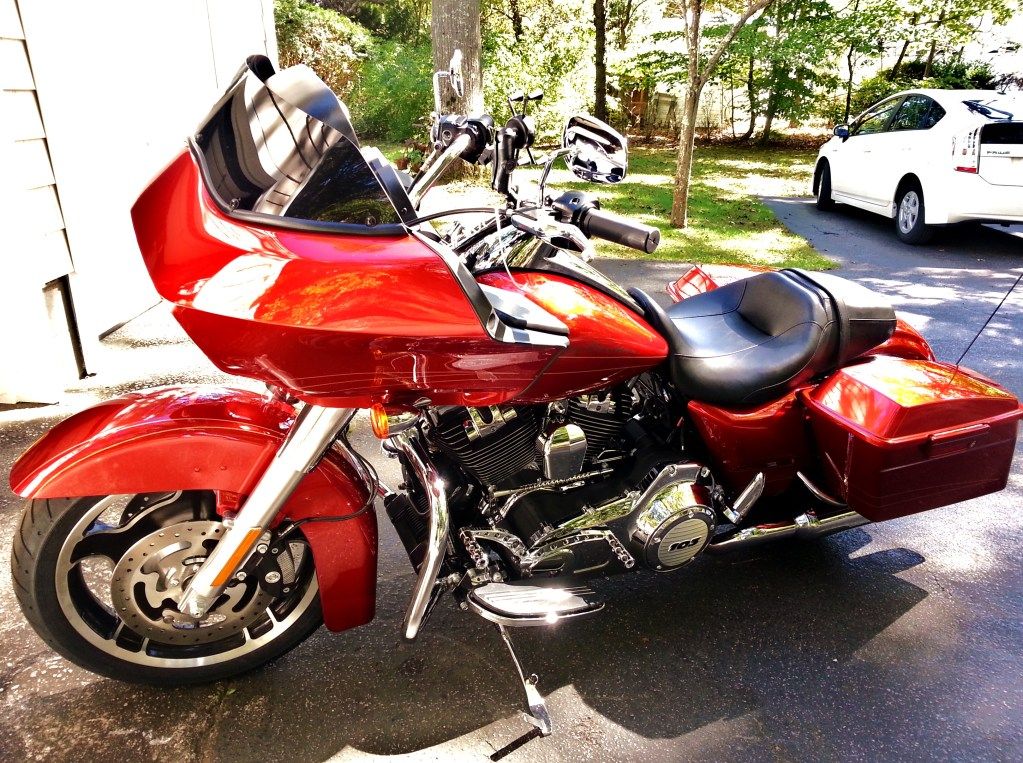 First Major Mod
---
V+H Dresser True Duals l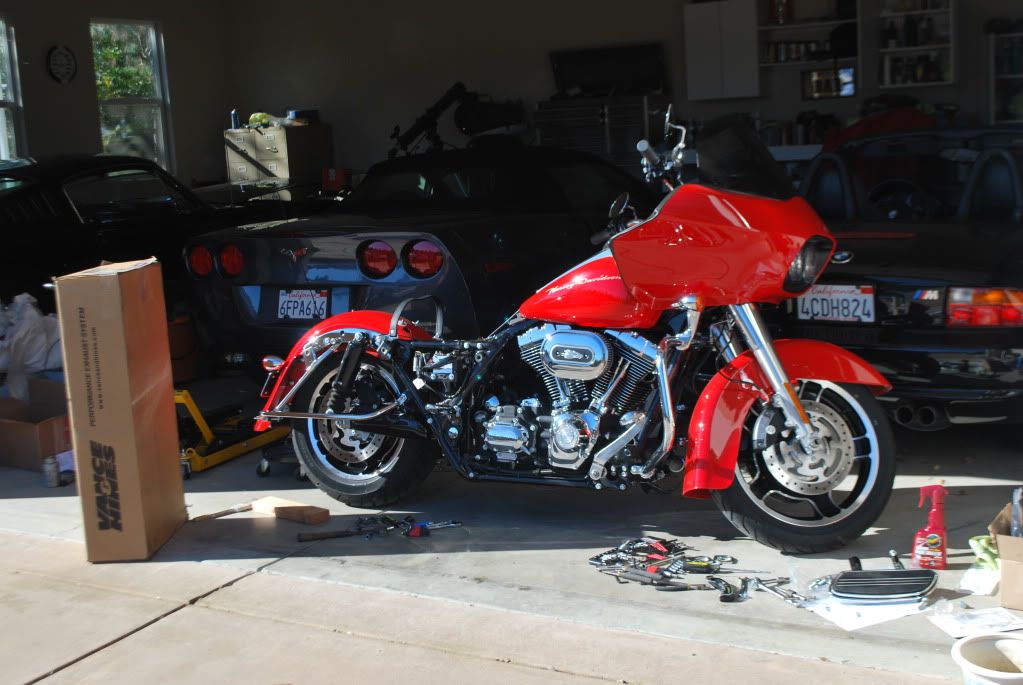 s
---
Last edited by jhb49; 10-19-2012 at

08:07 PM

.
After wheels I installed a Fuel Moto 107" big bore kit with woods 777 cams,S E cnc'd heads with Power Vision tuner. Thought I was happy untill my son had an encounter with a deer.
Now have the bike at Mikes Hawg Paint ,Roadhawg, shop to install Yaffe CVO rear fender,Wernimont stretched tank and Top Shop Viper bags.Paint is a Mike mixed special tutone blue .
---
Last edited by jhb49; 10-20-2012 at

08:42 PM

.
And not to go too far off topic, but what seat is that? And do you like it?
---
Once I make up my mind, I'm full of indecision.
Stock seat , no problems for me,other then small tear from the deer. Will be replaced with seat made by Saddleman to fit new tank.