Member
Join Date: Oct 2011
Location: Tampa FL
Posts: 498
My next area to upgrade is
---
all about the middle section: Heel/Toe shifter and brake arms, floorboards, chrome engine covers, and new exhaust. I just received the first part:

Carl Brouhard floorboards
---
2016 CVO Road Glide
WOW those are some trippy floor boards
I want to see them installed LOL
Now put shoes on before your next picture
LOL
---
Good ain't cheap, cheap ain't good.......
West coast ANTI SW IV - CA spring ride.....
To view links or images in signatures your post count must be 10 or greater. You currently have 0 posts.

Life Member
Join Date: Jun 2012
Location: Pac NW
Posts: 4,092
Those Footboards look like they'd hurt, or hurt so good
Member
Join Date: Oct 2011
Location: Tampa FL
Posts: 498
Quote:
WOW those are some trippy floor boards
I want to see them installed LOL
Now put shoes on before your next picture
LOL
I can't afford shoes or even a pedicure as all my money goes into the bike.
---
2016 CVO Road Glide
I like those myself!
. Just so you know this was after the very first ride with the Carl Brouhard elite footpegs.
What it looks like.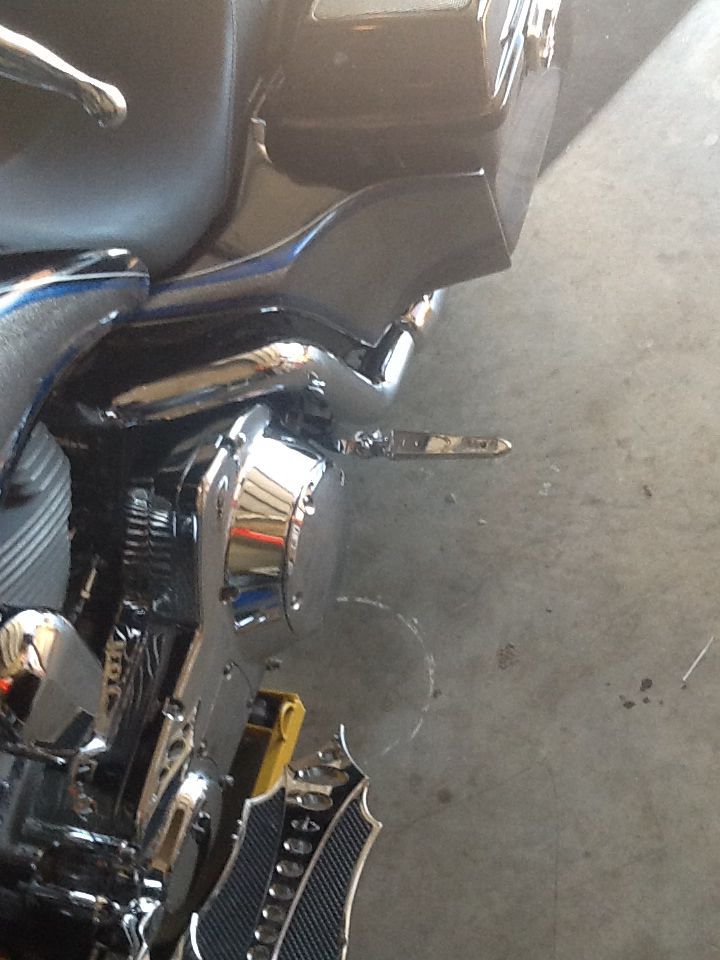 What it's suppose to look like!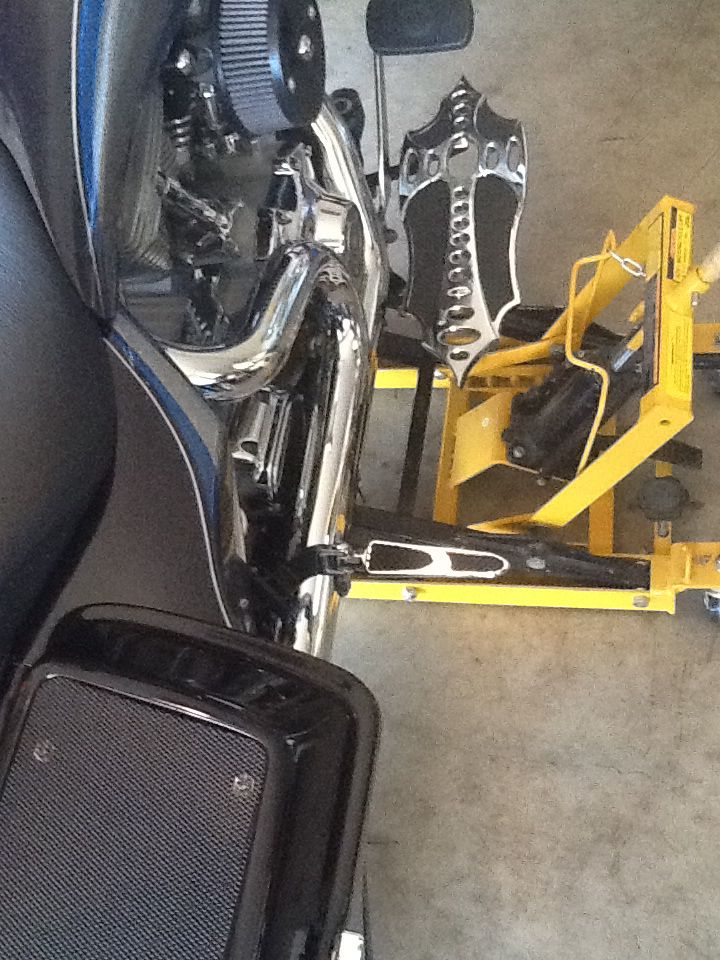 Sad part is they both now look like the first photo.
BTW I still like the pegs and your floorboards!
---
2006 Road Glide. S&S 124" 126/132 D&D Fatcat,
26" Evolution wheel 12 speaker-2 amp 1500watt stereo
Kandy Paint, Big Motor/Big Wheel/Big Sounds (tunes)
---
Last edited by ITOLDU; 09-30-2013 at

06:33 PM

.