Just sold the bike this motor was intended for and I have a 2011 that already has a punched out 103" in it. This would be the perfect upgrade for someones bagger!
Here is a 96ci twin cam "A" motor that has had the 103" BIG BORE kit installed by a local dealer, along with other performance components. It was removed from a 2007 Touring Harley with just over 10,000 miles on it, and the mods were installed at 2,587 miles... so this motor has about 8,000 miles on her since it was completely redone/rebuilt. This motor should fit all 2007, 2008, 2009, 2010 and 2011 Touring bagger bikes without a problem.

All services were done with Syn 3 fluids.

Here is the breakdown of the upgraded engine components installed: Receipts total over $3,000 in just engine parts added... including the labor costs, the total is OVER $5,000!

103" 1690cc big bore kit P/N 29905-07
Screamin' Eagle Pro Twin Cam 103+ cylinder heads P/N 17071-03B
10.5:1 Compression Piston Kit P/N 22483-04
SE 260 Cam Kit P/N 25475-06
Compression Release Kit P/N 32076-04

I have the full DEALER service history of the donor bike from day 1. The DEALER replaced it with a Jim's 120ci. Included in the sale are the service receipts for the bike and receipts for the engine with case #'s for MSO reasons....

The motor comes with a poly shipping crate/container and a Jim's engine stand, which are both worth money. Once you swap this motor in, the stock motor coming out of your bike is still worth some $$$. Sell that stock 96ci to recoup some of your upgrade costs.

The PRICE is FIRM at $2,800.00 plus you pay shipping and insurance. If you want to use PayPal, add 2.9% to the bottom dollar.

Call [email protected] FOUR EIGHT ZERO 399-2220 with any and all questions. Thanks for checking this out!
.
.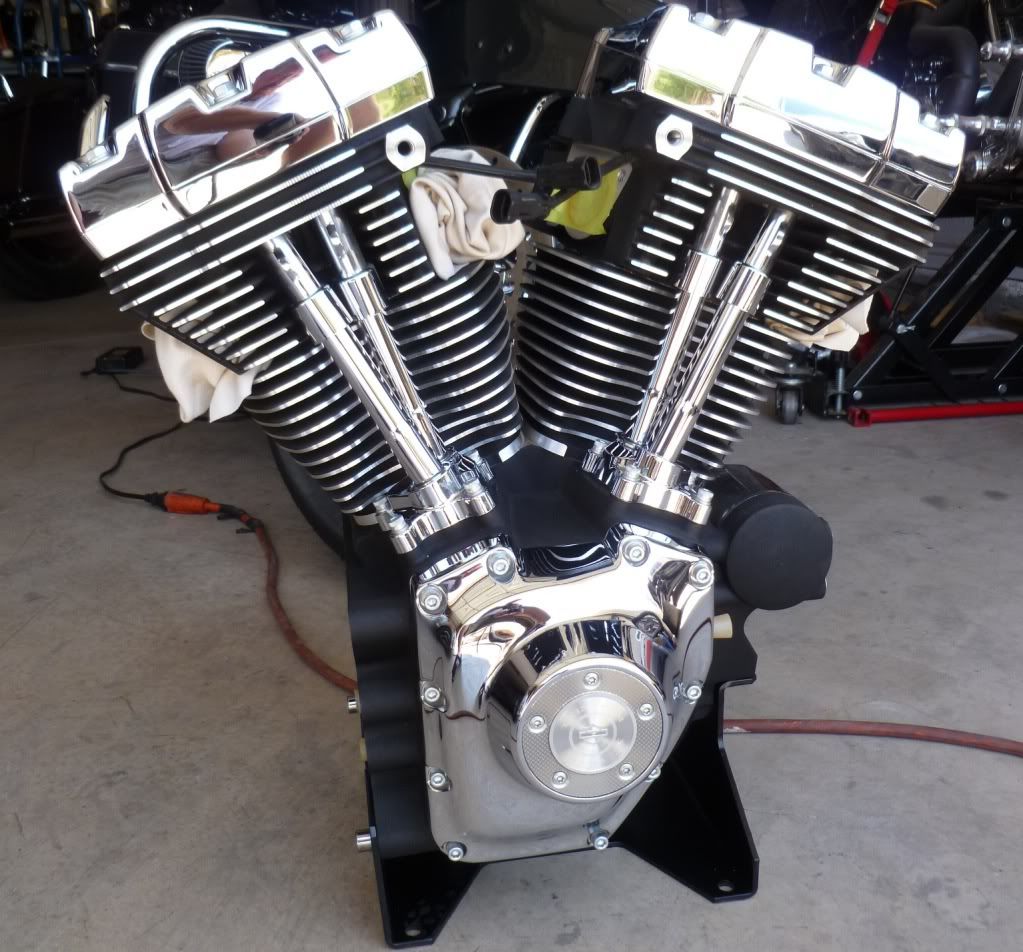 .
.