$25 solution for HANDS FREE operation of PTT UPDATE (04/29/18)
UPDATE" 04/29/18 - dead links from postimage updated
I was talking to a couple guys online about this...and seemed to be a worthwhile trial run... so why not.
The ONLY thing our 2015/2016 RG/RGS's are missing for PTT is a microphone...so taking some advice from others with 'tinkeritis like me... I dove right in to make this work.
I did a little research on noise-cancelling mics and found the Olympus ME52W was a good overall choice from the reviews I have read for such a small unit... I wanted it small, not too bulky and able to angle it... this was it. $18 at Best Buy.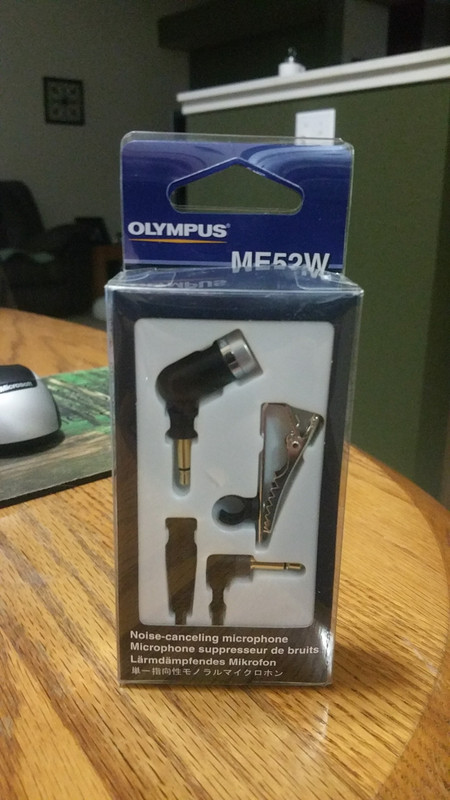 Now I needed a 3.5mm jack... small and compact. 2 pack at RadioShack for $4 here is the jack and mic...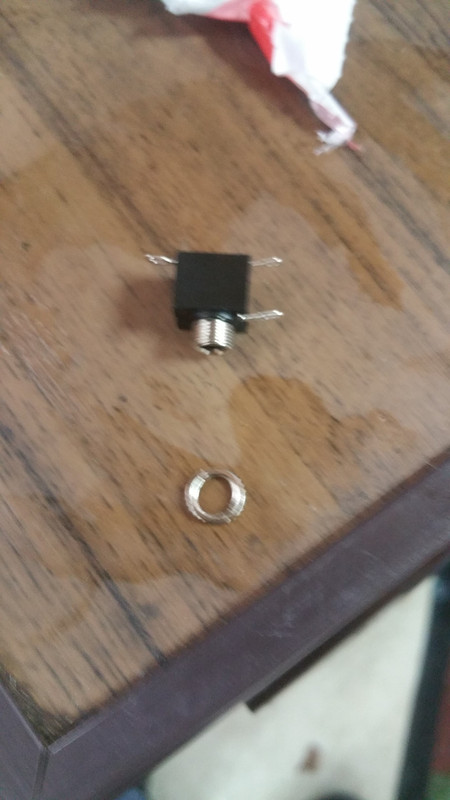 Using the wiring diagrams in the Service Manual and following the positive and negative leads for the microphone... they lead to pin#1 (RED) and pin#3 ( Black ) on the P&A Audio connector. (
TAN PLUG on top of the radio... NOT THE BLACK ONE
)
I unpinned the #1 and #3 leads from the P&A Audio connector and to test everything before I hard-wired, I used alligator test leads to hook it all up... it worked! ( crude pic, but you get the idea )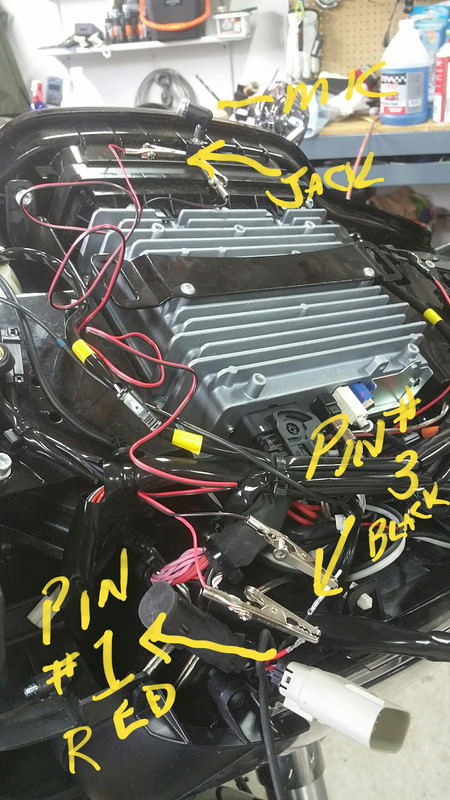 The best unsightly location for the mic jack was dead center just above the HU... out of sight...and out of direct wind. So I drilled a hole and found the plastic to be almost 3/16" thick there... so I had to recess the jack a little into the besel.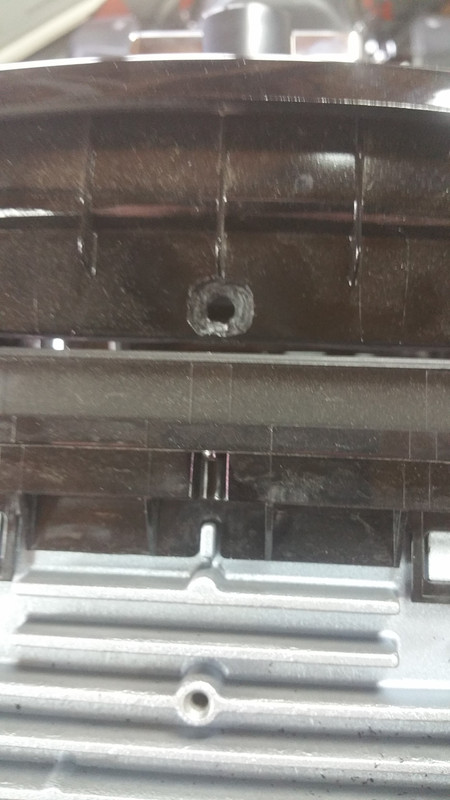 After test-fitting the jack... it all came out.. I soldered all connections, insulated connections and jack and installed the jack and PRESTO! I have a fully operational PPT mic mounted on my RGS.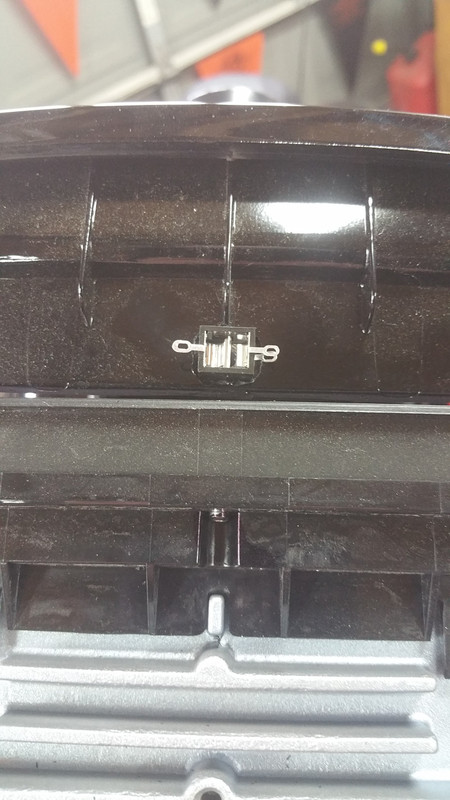 I have used it in the garage to test for phonecalls and I was told it was crystal clear on the other end.
FURTHER TESTING... 75mph with a Thunder Header... wife on phone at home hears me perfect with no noise... I have to talk loud, but she can't tell.... I do have the Arc 600.4... so this helps with hearing and carrying on a conversation. Some adjustments to volume and settings within the HU may be necessary to achieve a quality sound.
I tested a few voice commands and works for music and navigation... though I don't know all the commands yet.
I know more now.... navigation commands can be done in one long sentence.. works like a charm! Change your radio station.... change to next song on usb stick and much much more!
For less than $25... you can't beat it.
UPDATE: 10/17/16- links were broken, I fixed them.
( thanks Photobucket ! Broke again)
UPDATE: 10/10/17- pics are now on postimage....
UPDATE" 04/29/18 - dead links from postimage updated