Discussion Starter
•
#1
•
So I was at the Home Depot looking for larger screws and epoxy so that I could repair the stripped holes in my outer fairing and ran across this item....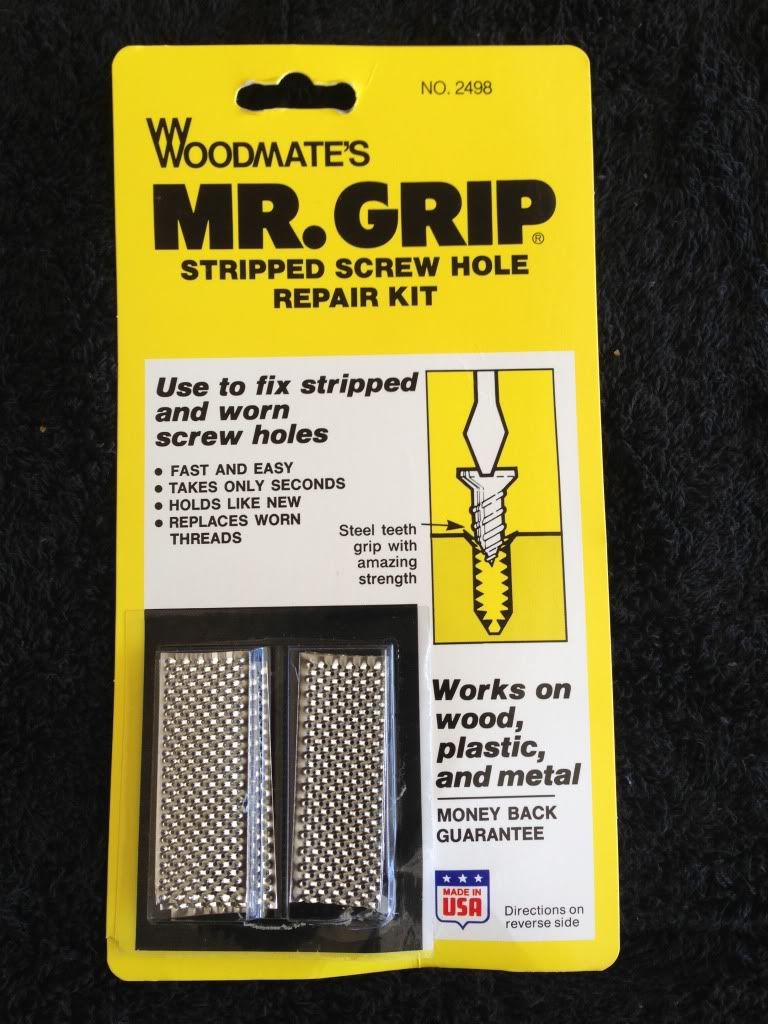 So I tried it and it works great. All you have to do is cut a couple of thin strips the length of the hole and place them in the hole. The screws go in tight and bring the fairing in perfect.
The best thing is that this fix cost me less than $2.00 and took less than 10 minutes. You can make this repair without removing the fairing if you have a pair of needle nose pliers for sticking the strips in through the inner fairing hole.