Discussion Starter
·
#1
·
I just installed the docking kit pn 52300353. This went on pretty easy once I figured out the horrible reference picture. Who makes these directions??
The sissy bar is 52627-09 and this is where I ran into problems.. At first I thought I had 2 different shocks with one being upside down..
This is the left side and everything looks good here. the sissy bar sat very easy on the notch.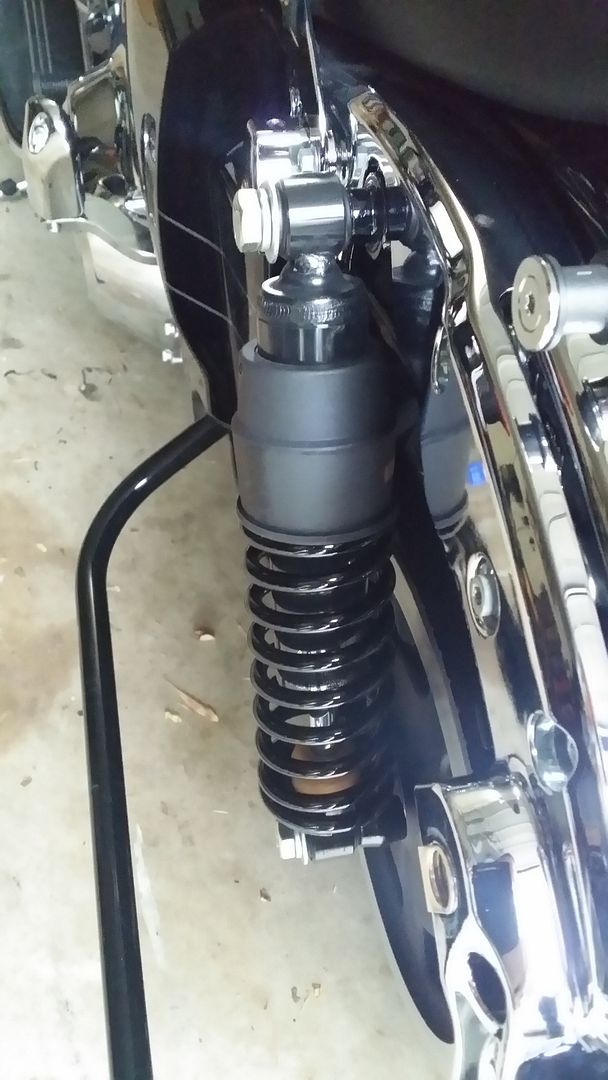 This is the right side. The spring is half the size and set 180° from the other side. The sissy bar when vertical sits in the slot nice. Once rotate to horizontal it hits the top of the shock.
Immediately called my dealer who took the bags off another RGS and confirmed that it was the same way. After some more checking they have been knocking this side on with a rubber mallet and assured me it would break in after a while. To me this just says ill fitting at $180.00 and I expected more. Not really anything I can do besides change the shocks I guess.
During the install I was concentrating on the fitment and not the actual part. The next pic is on both sides in the crease of the bar and I am guessing a bad chrome job? I'm sorry but I expected more for what these parts costs.
Is this a rare instance or is this typical?