Discussion Starter
•
#1
•
Loaded up and ready, we headed out at 4am Saturday morning on our BBQ Run/Butt Burner.
We picked up OldNerdGuy just west of St Louis along with 3 of his friends. A Road Glider, Gold Winger and a Bat Winger.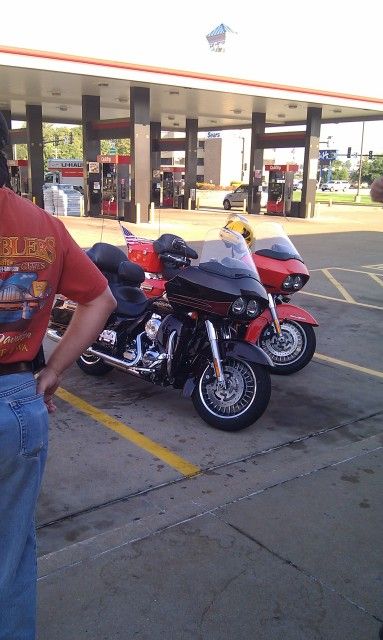 In Bates City, we picked up BigJack, kirbo and his girlfriend Kim, and kirbo's friend Kyle, qkshift and his wife. (sorry, I forgot to get pics there)
The ride from Bates City to Oklahoma Joes was a bit of a wet one but we were hungry and didnt mind one bit!!
The line was a bit long but it moves fast. Well worth the wait.