Discussion Starter
•
#1
•
Hello. This is my first attempt at posting a DIY. I will attempt to document how to install the Harley Davidson Boom fairing speakers. Your constructive criticism is welcome.
First, I like to place the bike on a jack. It just seems easier when the bike is higher, and also allows easy turning of the forks to access the bolts on the lower fairing mount.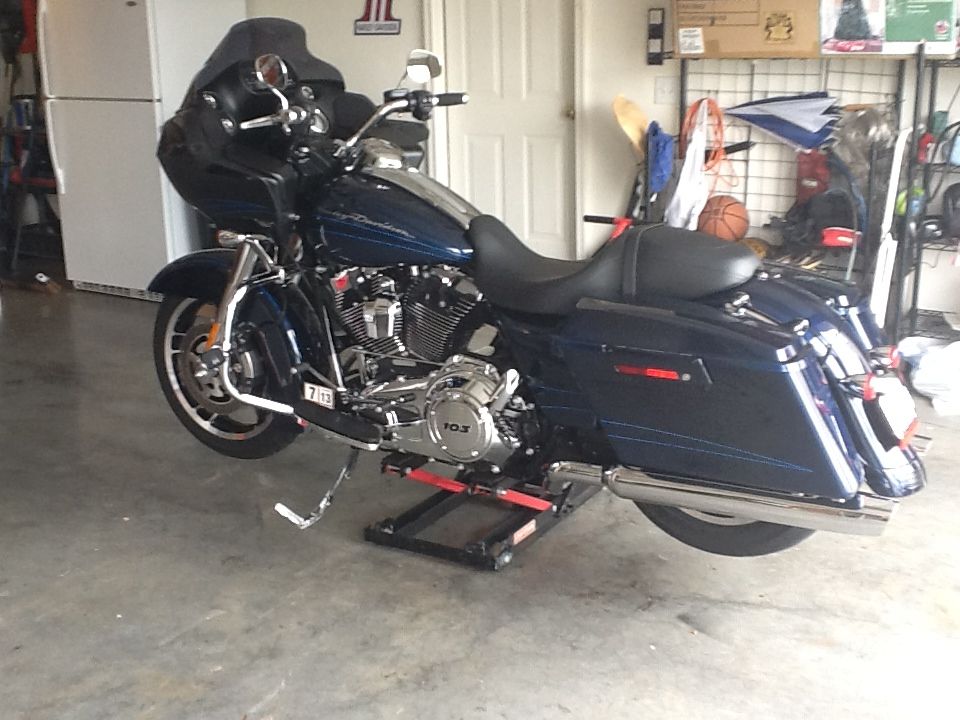 Next, protect your fender and tank. Do this anytime you mess around with the front end of your bike. Also, pull the main fuse anytime you are un-plugging the harness, splicing wires, etc...
There is a great video on the forum that describes how to remove and install your front fairing. But those lower fairing bolts that thread into the turn signal housings can be a problem. Sometimes, instead of the nut backing off the stud, the entire stud comes out of the housing with nut attached:
A quick fix for this is to run a couple 5/16-18 nuts onto the threads and tighten them together:
Then put one wrench on the set of nuts you added, put another wrench on the acorn nut you wished had backed-off initially, and remove the acorn nut.
A couple thoughts on the common types of Loctite we use on our bikes. There are two primary types: red and blue.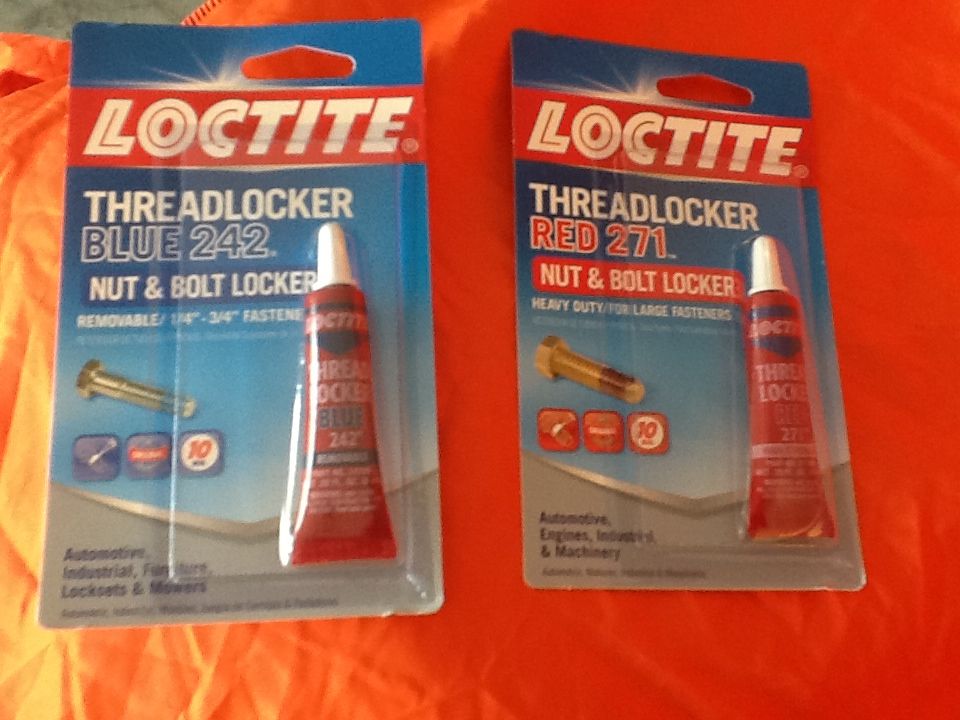 The red Loctite is used when the HD service manual says to. Which is when you don't plan on removing the nut/bolt often, and then may require some heating of the nut/bolt to get it free. The blue stuff is for nuts and bolts that must be removed often for service, but are susceptible to vibration loosening. I noticed that the factory had red Loctite on one of the two studs on my lower fairing. The red Loctite should be applied to the threads that are inserted into the turn signal housing. The opposite end, where the acorn nit eventually threads onto, has an internal hex: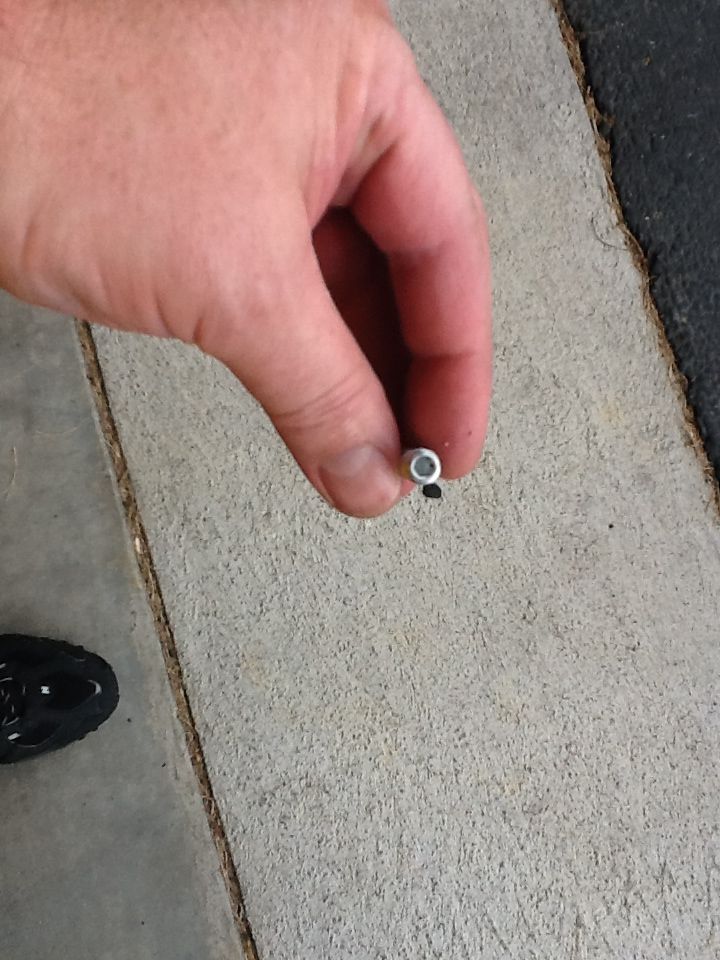 Which is used to drive the stud into the lit housing: