Cleaning out the garage a bit and wanted to get rid of a few things:
Brightasslights BAL-3S smoked laydown taillight WITHOUT license plate light. This would work great for you FLTR standard or Ultra guys that have relocated your plate to below the turn signals. Perfect condition, all patterns work. Comes with light, backing foam, and magnet to change the patterns. $215 shipped.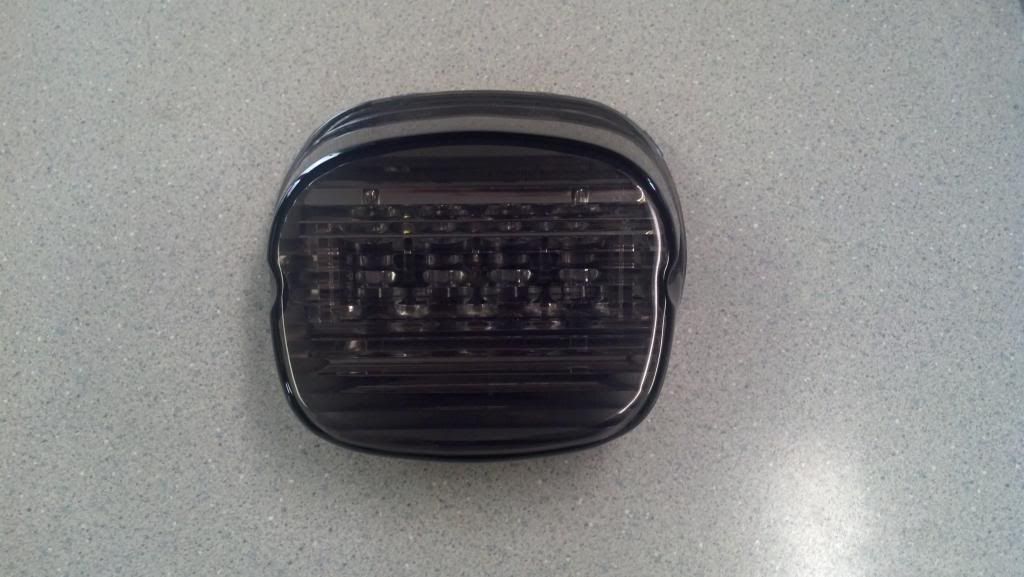 Kuryakyn chrome curved license plate bracket P/N 3163. Fits 06-09 SG, 09 FLTR, and other models that have license plate below the turn signal bar. FLTRU owners, if you purchase the above taillight and this bracket, all you need is a 06-09 SG turn signal bar to relocate your plate very nicely. Perfect shape, no blems. $60 shipped
SOLD SOLD SOLD
H-D FLTR crash bar wind deflectors. Had this set for my 09, and my '13 came with them standard. Perfect shape. $25 shipped
I've also got a set of black vented H-D lowers, Bub7 Slip ons, and a stock '13 FLTRU seat that I will post pics of later today. If you're interested in these, PM me and I will send pics directly to you and post them on the thread. Thanks!