Discussion Starter
•
#1
•
New guy here. Some have probably seen the v1 of my bike for sometime on other forums.
After it looking basically like this for the better part of 7 years, I decided to change things. I've always liked the Exile Choppers look, then when I saw Native Customs 180 front tire kit I knew what I wanted to do. The end result will be along the lines of what Exile might do with a bagger (not that they would ever do bagger stuff). No stretched bags, side covers, tank etc. Eventually it will get all the chrome engine parts powder coated to match the silver cases.
I got the Native 180 kit which included the front fender, fender spacers, lower fork sliders, and cut cow bells. I also got a rear fender from Native to accommodate the 180 rear tire I would be installing along with his front air ride kit. I already had Arnott air on the rear.
I got the wheels from Greg at Thomason Performance. The rest of the bike consists of:
103" kit with mostly Head Quarters parts. I swapped the HQ cams for a set of T-Man 590s. Makes 114/120
Soundstream stereo system: 4.520 amp, 6.5" front and 6x9's in Cycle Sounds lids
KW windshield
Stock seat re-worked by Mean City Cycles
Glass House Biker floorboard inserts, brake and shift pegs, highway pegs
Wild 1 12" Outlawz bars
Bassani Road Rage exhaust
Probably other stuff I'm forgetting.
Here's some pics. I've got more on my phone I need to upload.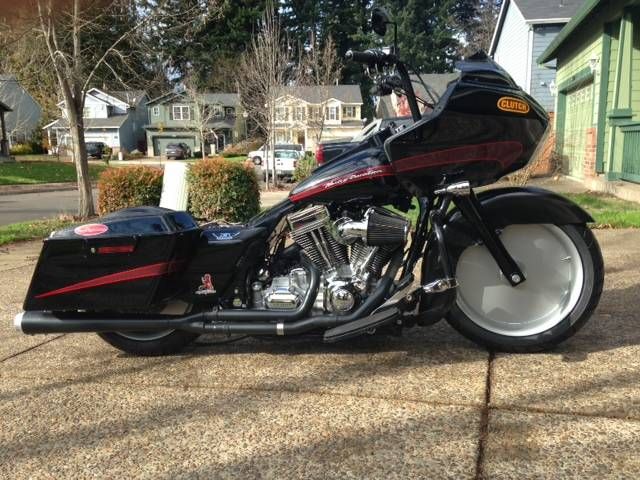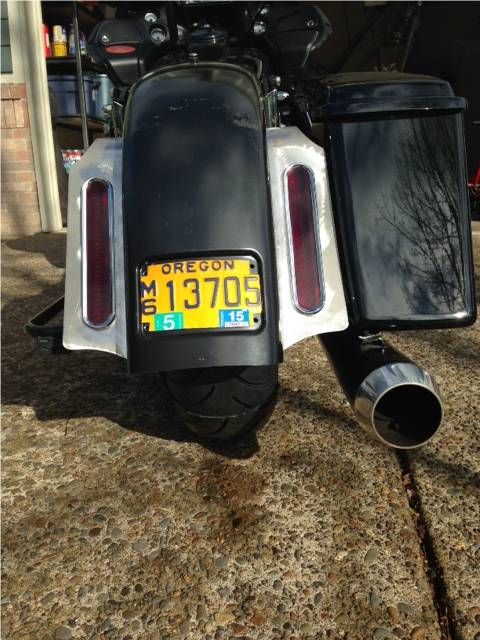 More pics to follow
Zach