Discussion Starter
•
#1
•
We headed out on Thursday the 8th in the rain which followed us all the way to Daytona. Rained continued Friday & Saturday. Sunday was light rain early that finally stopped but was cloudy the rest of the day.
Then Monday and the rest of the week was nothing less than perfect!! Sun and warm temps. What more could ya ask for?
This Bike Week was probably the best one yet.
Some of the highlights were of course the photoshoot we did for Motorcycle Bagger magazine. I was amazed at how much work goes into it. The photographer shot each bike seperate as well as together. It took about 3.5/4hrs total and Mark the photographer worked us like dogs...lol Thankfully we had a friend there to help as well as HogWild. Thanks again for all the help and for getting lots of pics Richard
We entered both bikes in the Harley ride in show on Beach St wednesday. While we were there, we got to talk with Chris Maida and Dain Gingerelli (editors of Motorcycle Bagger and American Iron) It was nice to meet them and talk about our bikes and the photoshoot.
We had the pleasure of meeting & having dinner twice with Shrug, his wife and the globetrotting Hester.
Missed 2 of the meet & greets but made the last one....bikeless.
Lymey decided it had had enough of the fun in the sun and decided to put a halt to my excitment. Oil pressure dropped and the next thing ya know, Im riding on the back of HogWilds bike for the last 2 days we are there....lol
So now the fun begins with trying to figure out whats going on. Cam chain tensioner, oil pump, etc?
Beautiful night!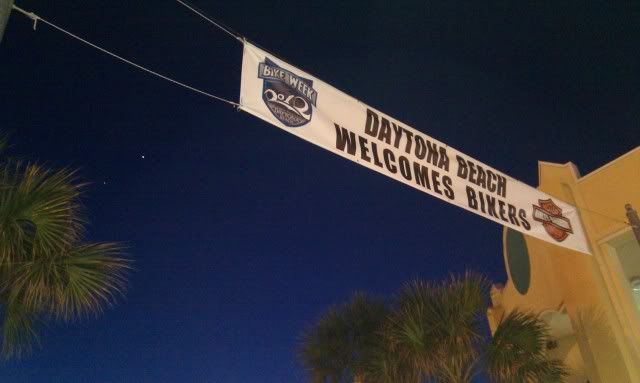 Molded windshield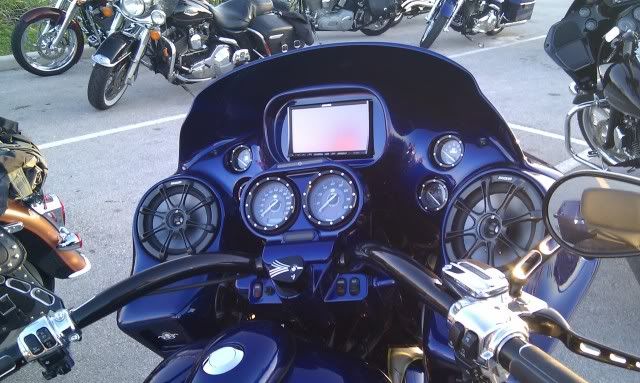 PHOTOSHOOT