I'm selling my fatboy that I've invested a lot of blood, sweat, and tears in. I thought it would be cool to have a good road bike and a hotrod too, but since I got my Roadglide I just never ride the fatboy anymore. She's much too good a bike to just sit in the garage.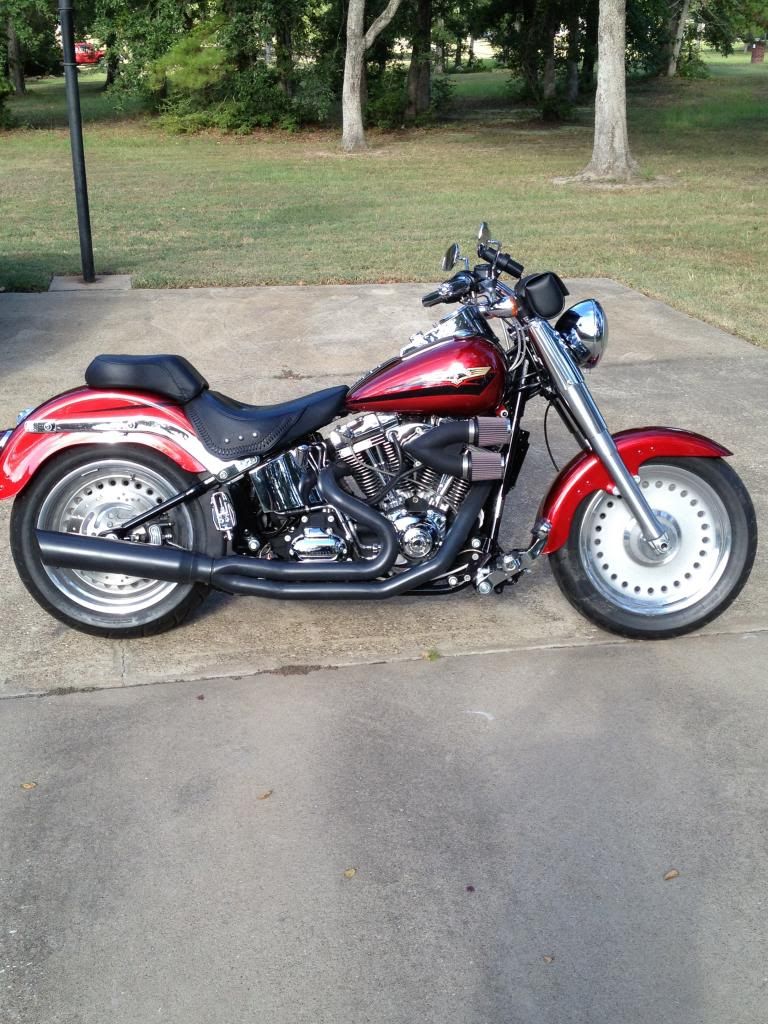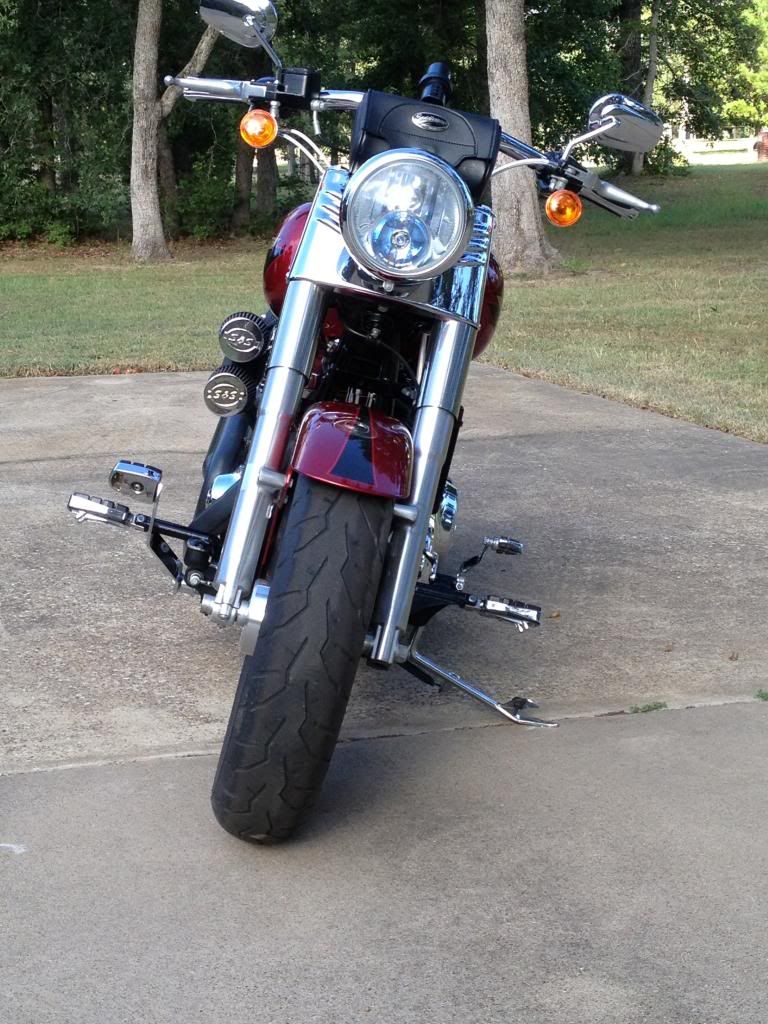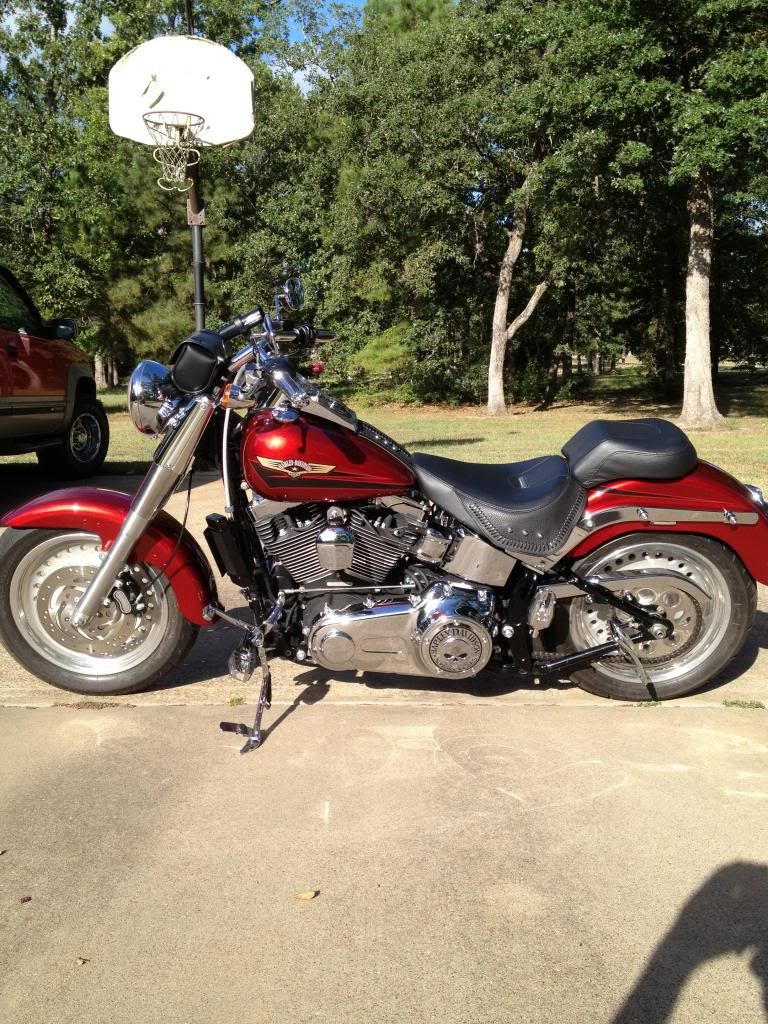 Harley StreetSlammer bars
Harley dual bulb halogen headlight with PIAA bulbs
Forward controls with Arlen Ness 3" extensions
Screamin Eagle tach/shift light
Kuryakyn lizard lights
Pirelli Night Dragon tires
Axtell 117" cyl kit
Cases bored, timkin bearing conversion
Crankshaft plugged,welded, trued, and balanced with H-beam rods by Darkhorse
Screamin Eagle 110 heads rebuilt and ported by Wolfgang Grasser mutantmotorsbywolf.com
HPI Maxflo 58/62 throttle body with 5.3 injectors
Wood TW68G cams
S&S tuned runner AC, roller rocker arms, & adjustable pushrods
D&D Boarzilla with standard baffle
Jagg 10 row oil cooler
3guyz.com chain drive conversion
Evo Ind 49 tooth sprocket ring gear
Rivera Primo pro clutch with gold spring
Shorai LFX36L3 lithium iron battery (540 cca)
Sumax cables
Terry Components 1.5KW starter
TTS Mastertune
This bike has just over 13,000 miles on it with approx 4000 on this build. Running 11.9-12/1 compression on pump gas. Dyno tuned @ The Dyno Difference in Dallas with 138hp/132tq SAE. Very streetable manners and gets 42-43 mpg cruising 75-80 on highway. Very fast Harley, not a beginner bike. Easily over $30,000.00 in bike with $10,000.00 in motor.
$14,500.00 Would consider possible trade for Dyna Fatbob