Discussion Starter
•
#1
•
Ok so I finally took the plunge and tore my bike into a jillion peices and did the handle bar install. I went in blind, with very little research, no instructions, just started taking it down untill I figured it all out. My good camera was MIA during the install but I took pics along the way. There is even good pics of the fairing removal for those of you who are still un easy about that project!
All in all, it was not too nad at all. It went smooth, only advise is take your time, and COVER YOU BIKE!!! Every inch of it! I had mine covered untill the last minute when I was doing final adjustments and dropped a wrench on my tank leaving a very small but noticable scratch down to the metal! UGHHH I was pissed. Ok so here we go with the install.
Here is a pic of every single tool I used to complete this project. Not to much stuff, from left to right: butter knife, adjustable wrench, socket wrench, very small flat head screw driver, T-20,T-25,T-27,T-30 torx head sockets, 13mm or 1/2inch box wrench, needle nose pliers, and somewire cutters. Thats it!
Ok first thing is look on each side of your speedo and tach guages, there are torx head screws on each side (T-20). Take them out and give the guages a good tug and the guages will come off.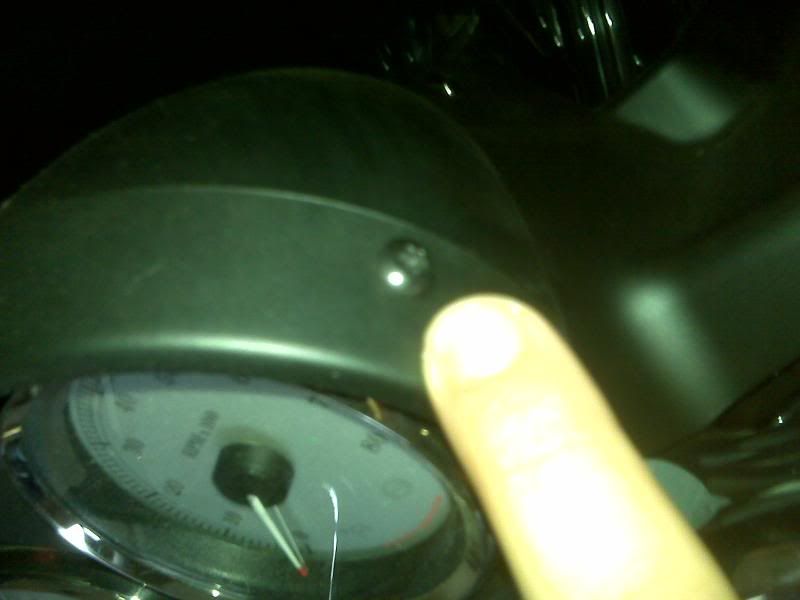 Next, pull the guages out and try to make some sense of the wire coming from the back of the guages. This is what you should see.