THIS HAS BEEN SOLD!!!!
I was cleaning out stuff in my spare room and came across this amp, speaker and crossover package.

It's the TOP OF THE LINE when your talking MOTORCYCLE AUDIO... I have a perfect upgrade here for anyone looking for compact, quality, loud sound. This was removed from a 2008 Road Glide that was being traded back in 2009. It is used, but works great! I did retest it today via aux/iPod input and a battery. This has been stored inside my climate controlled Harley room for the past couple years.

Here is a Hawg Wired 75watt X 2 amp and speakers(with crossovers). All the components are in excellent shape, no damage for the functionality. The only thing worth mentioning is the lettering on the sides of the amp are faded, and there is a couple rub marks from the bike harness on the top of the amp. I have included a printout from Hawg Wired of the side plates that shows all the functions, plugs and settings. I personally tested this setup... it works great and it's super LOUD!

THIS IS NOT THE DEDICATED 2 SPEAKER AMPLIFIER..this is the EXPANDABLE one.

The amp model #PSC3004(it's actually the PSC3002 on the website) can be EXPANDED from it's standard 2 channel output... to 4 channels(expandable to 4 channel, 300 watt) and then you can add a SUB...making it a total of 5 CHANNELS! Alone, the amp sells for $750.00! The speakers are 5 1/4" 2-way Hawg Wired CX504-70, 4 ohms and 70 watts each. They come with Hawg Wired's CXR04-100's crossovers. These sell for $250.00. In total, this setup would run you $1000.00 plus shipping if you hop onto the Interwebz and order it up(check out hawgwired.com for the specs and pricing). What you see in the pictures is what you get. Here it can be yours for $575 SHIPPED to the lower 48!!!
.
BTW, The ONLY thing you will need to connect it is a power lead, ground lead, switched lead and the plug that hooks up to the factory speaker wires to give the factory audio signal to the amp. I looked everywhere for the Hawg Wired plug with the speaker inputs and couldn't find it. Hawg Wired sells this for $10.00...and that covered the shipping amount.

Thanks,
Tim

Here's some pics of the actual package deal!
.
.
.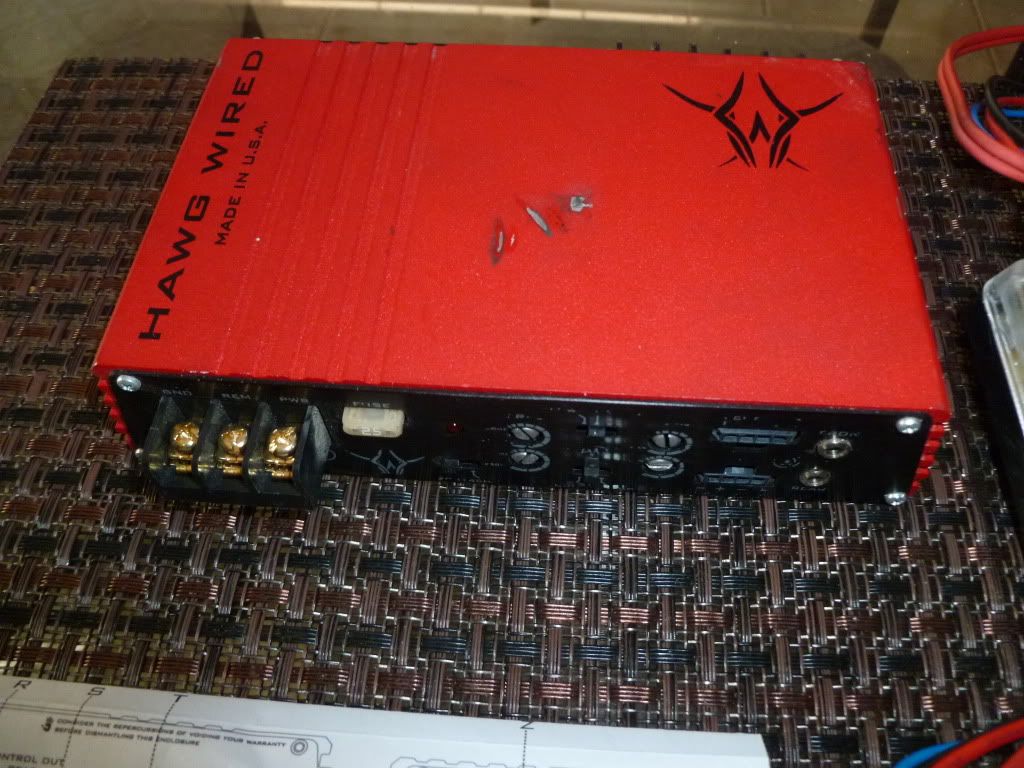 .