Discussion Starter
•
#1
•
So I just ordered the Ohlins HD 044 back shocks and Ohlin front cartridges for my 18 Road Glide Ultra. Just waiting for delivery. I plan to install both myself.
Having a hell of a time finding a good reservoir bracket that will work with HD detachable tour pack.
Kraus has a bracket that you can mount by your back fender, but it won't work with detachable tour pack or tour pack installed. They say you can also use to mount in front of the saddlebags like this:
However, on the kraus website they include this disclaimer: "
WARNING - bag rail mount position may put addes strain on the reservoir hose and voids shock warranty."
That doesn't really inspire much confidence, especially for a $400 mount. Any install these like this and see the issue?
Big bear has this: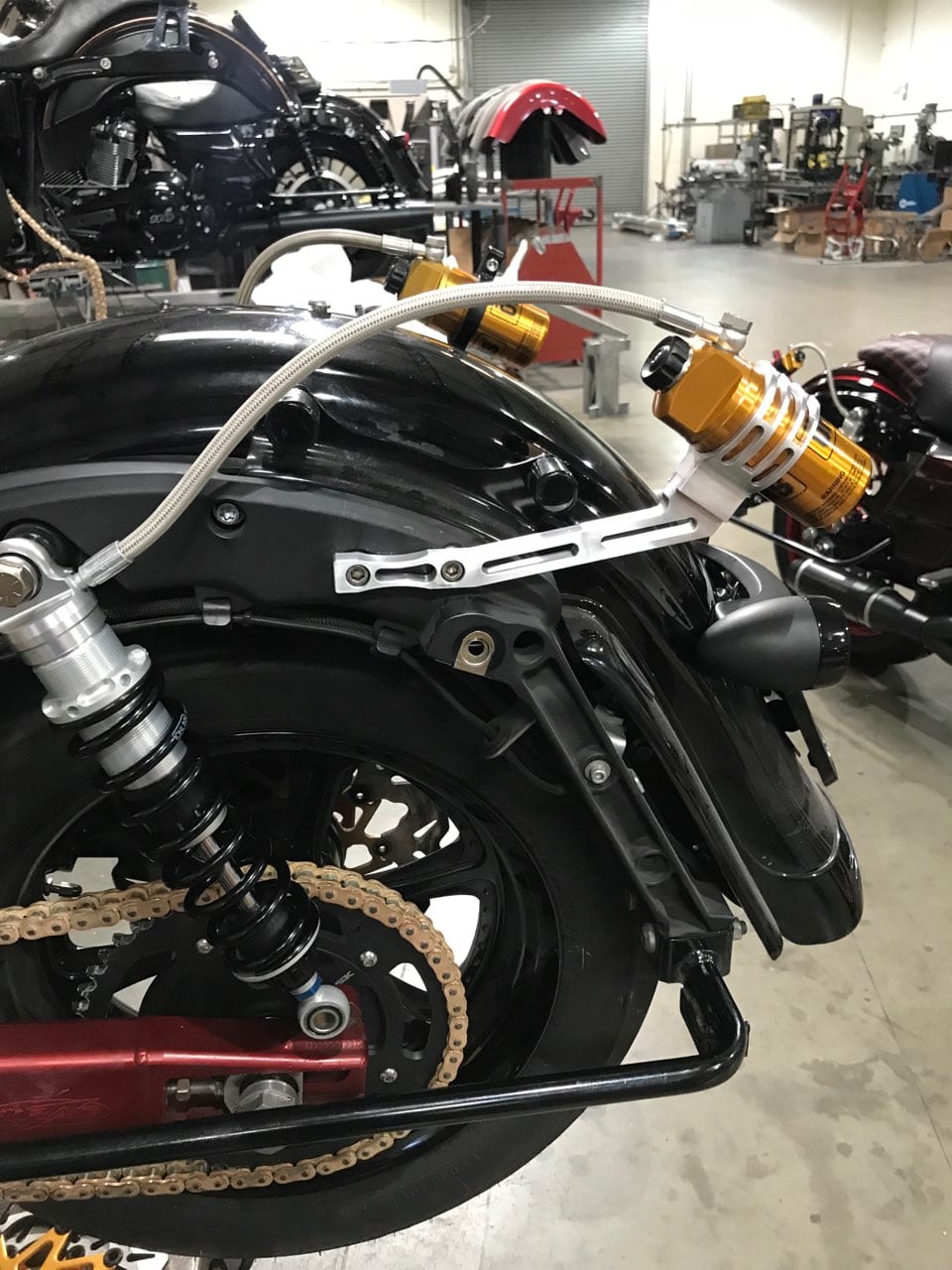 They say it works with the detachable tour pack (mounting hardware appears to be installed in this pic), but I have yet to see a pic of these with a detachable sissy bar or tour pack actually installed. Anyone use? Also not sure I'm feeling the in your face come steal me look. The front of the bag mount is a little more subtle which I prefer.
Are there other options? Even considering just hiring someone to fabricate something to work, but that would be a pain.
Looking for suggestions, personal experiences or pics.
Thanks in advance.