Discussion Starter
·
#1
·
I have some HOG Patches and Pins that I never used when I was a HOG member - just not my thing!
However, if you need any of these - I am selling for
$5 each shipped
in CONUS.
Thanks for looking and let me know if you are interested.
PATCHES
(3) small Harley Owners Group patches
(1) small Manassas, VA chapter rocker
(1) 1994 HOG patch
(1) 1995 HOG patch
(1) 1996 HOG patch
(2) 1997 HOG patch
(1) 1998 HOG patch
(1) 1999 HOG patch
(1) 2000 HOG patch
(2) 2001 HOG patch
PINS
(2) Harley Owners Group pins
(1) 1994 HOG pin
(1) 1995 HOG pin
(1) 1996 HOG pin
(2) 1997 HOG pins
(1) 1998 HOG pin
(1) 1999 HOG pin
(1) 2000 HOG pin (unopened package)
(2) 2001 HOG pins (unopened package)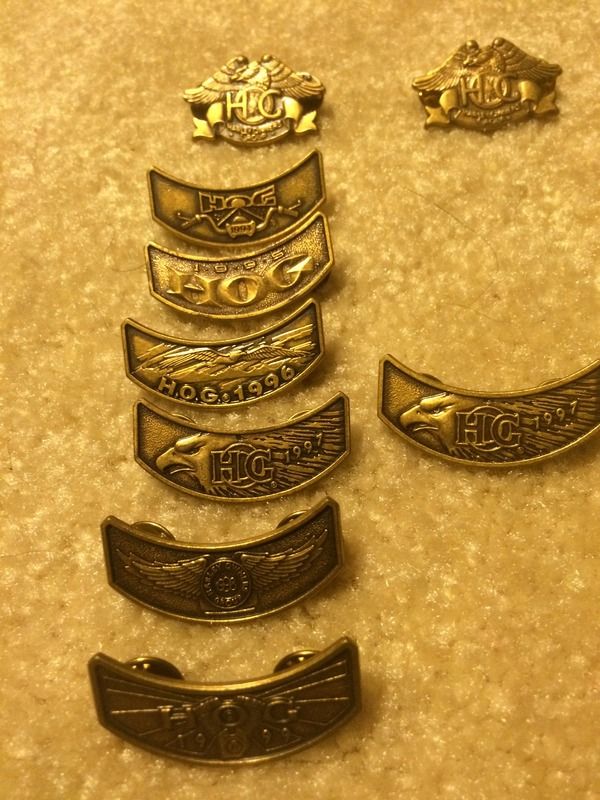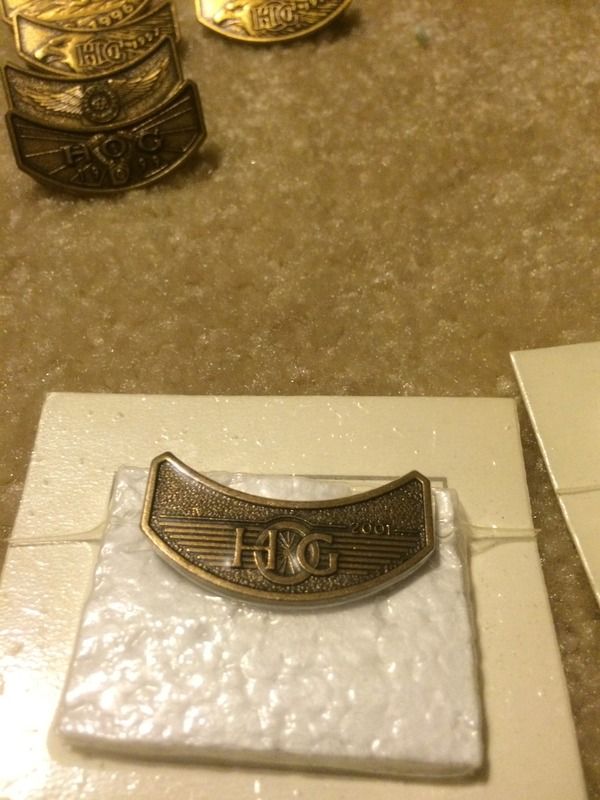 (1) 1993 Ladies of Harley HOG pin
(1) 1994 Ladies of Harley HOG pin
(1) 1996 Ladies of Harley HOG pin
(1) 1997 Ladies of Harley HOG pin
(1) 1999 Ladies of Harley HOG pin
(1) 2001 Ladies of Harley HOG pin
(1) 1994 Gateway Summer Ride Pin (St. Louis)
(1) Hot Rod Harley's Pin
(1) 1996 March of Dimes Bikers for Babies Ride pin
(2) 1998 March of Dimes Bikers for Babies Ride pins
(1) Corbin pin
(1) Hard Rock Café Mexico pin (back is a safety pin style however)