Hey all,
Ok I am going to try and write everything I did to my bike last week. Please wait to comment until I am done with the write-up. Since we can only post 6 pictures per page there will be a few pages.
So to start with have all your new parts located in your work area and if you have not done so sit down and read the instructions.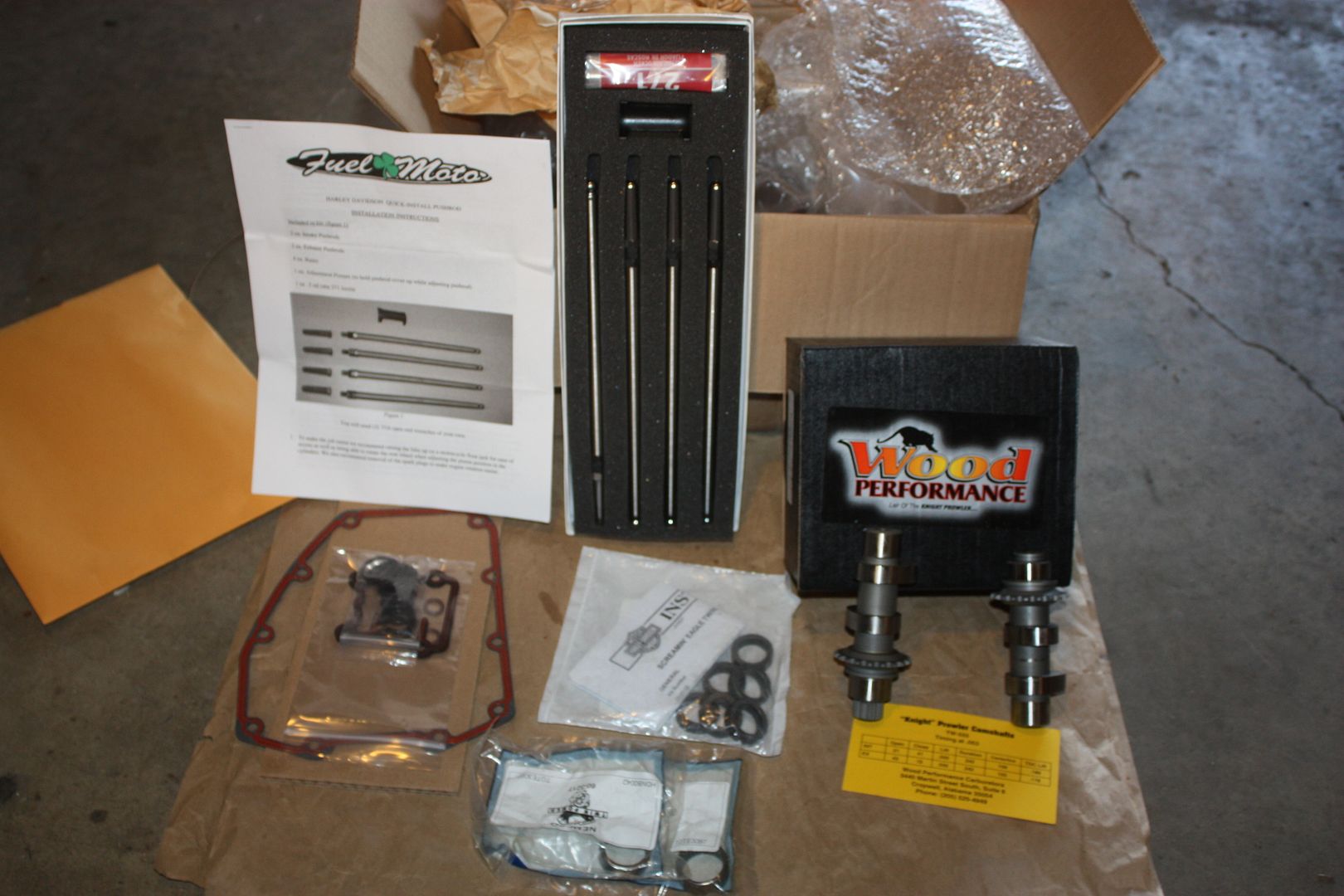 Then read the service manual in each section that is shown to read. After that your just about ready to start working on your bike. Put your bike on a lift of some sort or use 2 2X4's to make your bike almost level.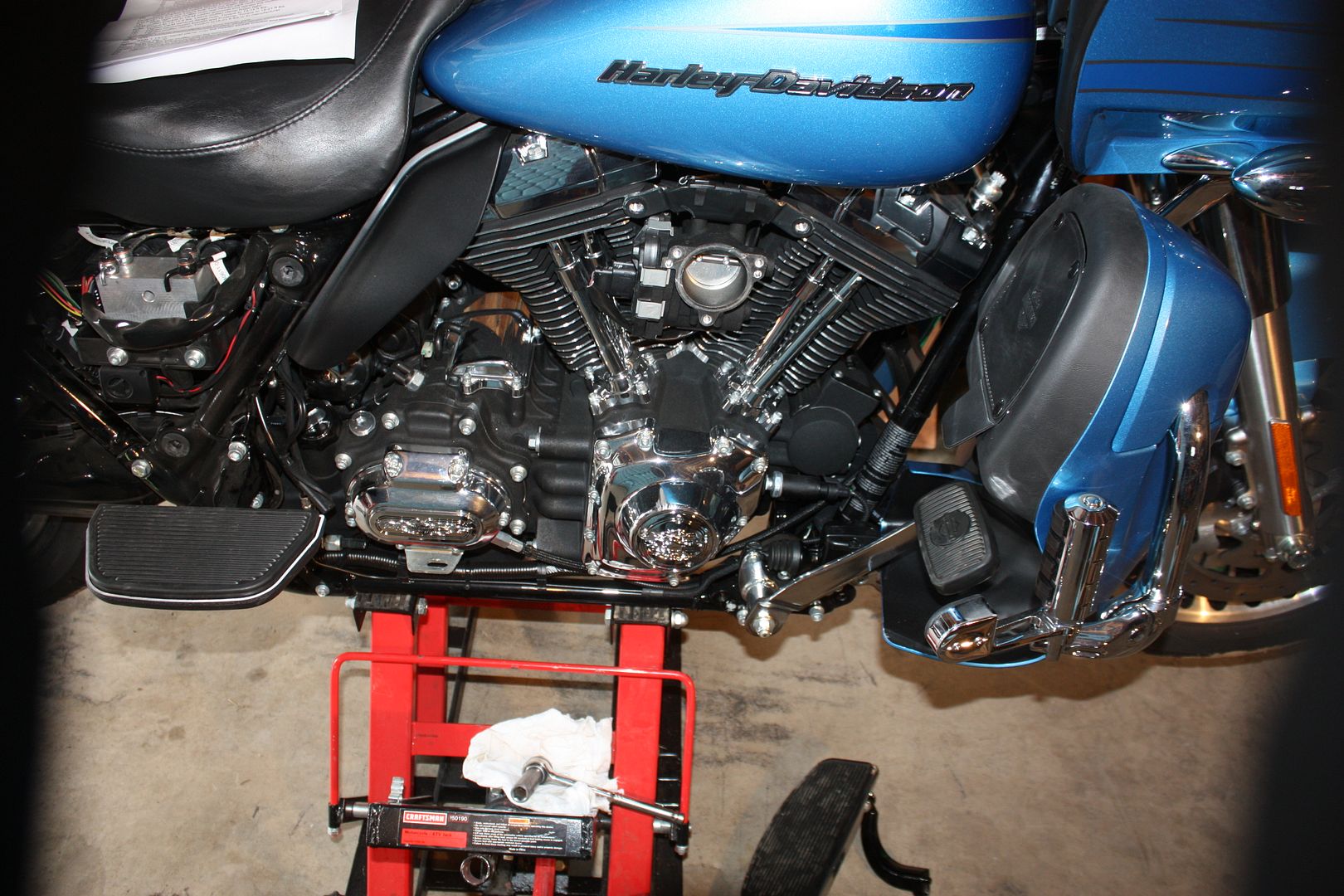 First step is to remove your right drivers floorboard & the front cylinder exhaust pipe. Next you will want to remove the spark plugs and the cam chamber cover. Make sure to put a drain pan under the front of the bike to catch the oil that will come out when the cover is removed. Also I found that making a funnel with some cardboard works great to get the oil into the drain pan. And of course if you forget to put a pan down you end up with a mess like I have.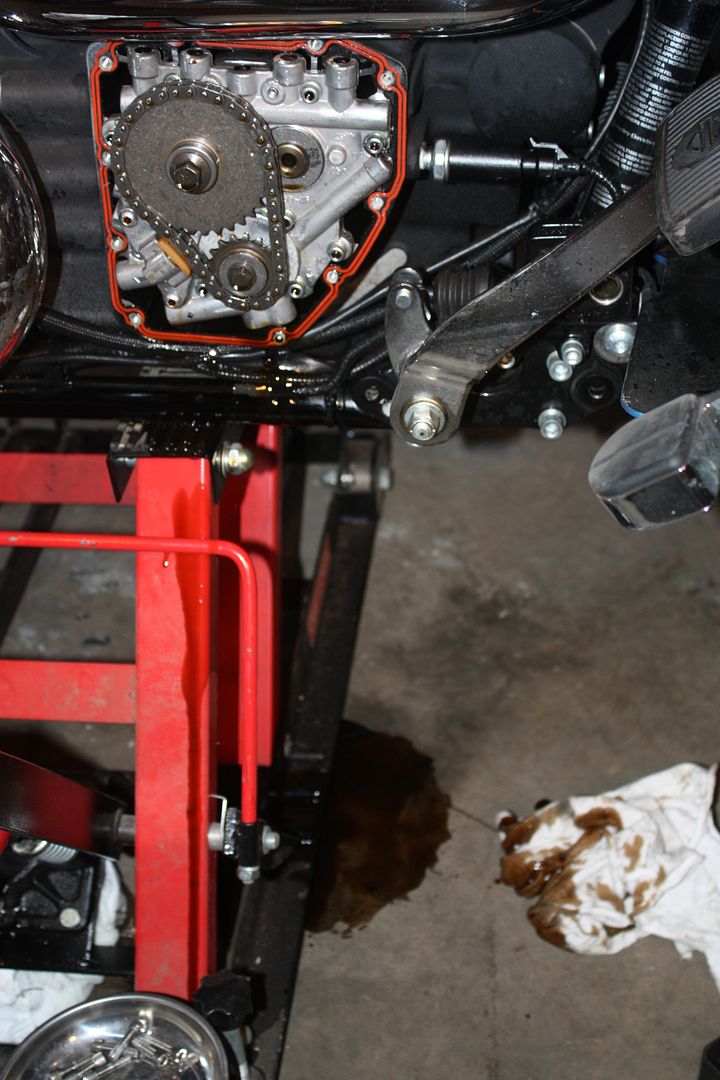 You also need to remover your air cleaner to make it easier to get to the push rod tubes. Next is to use a screw driver and remove the push rod tube uppers.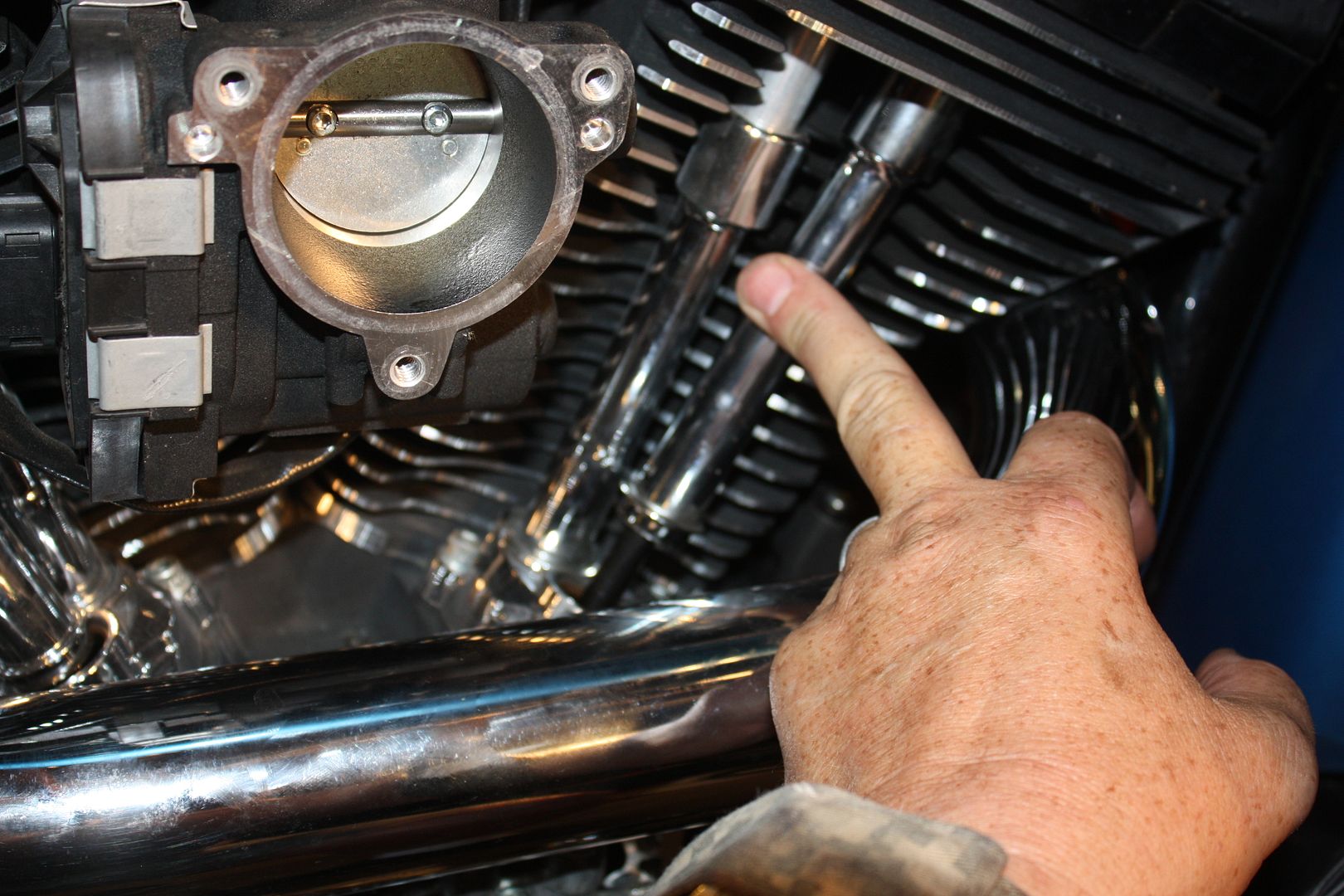 This allows you to be able to raise the push rod tubes which will allow access to the push rods so that you can cut them with bolt cutters.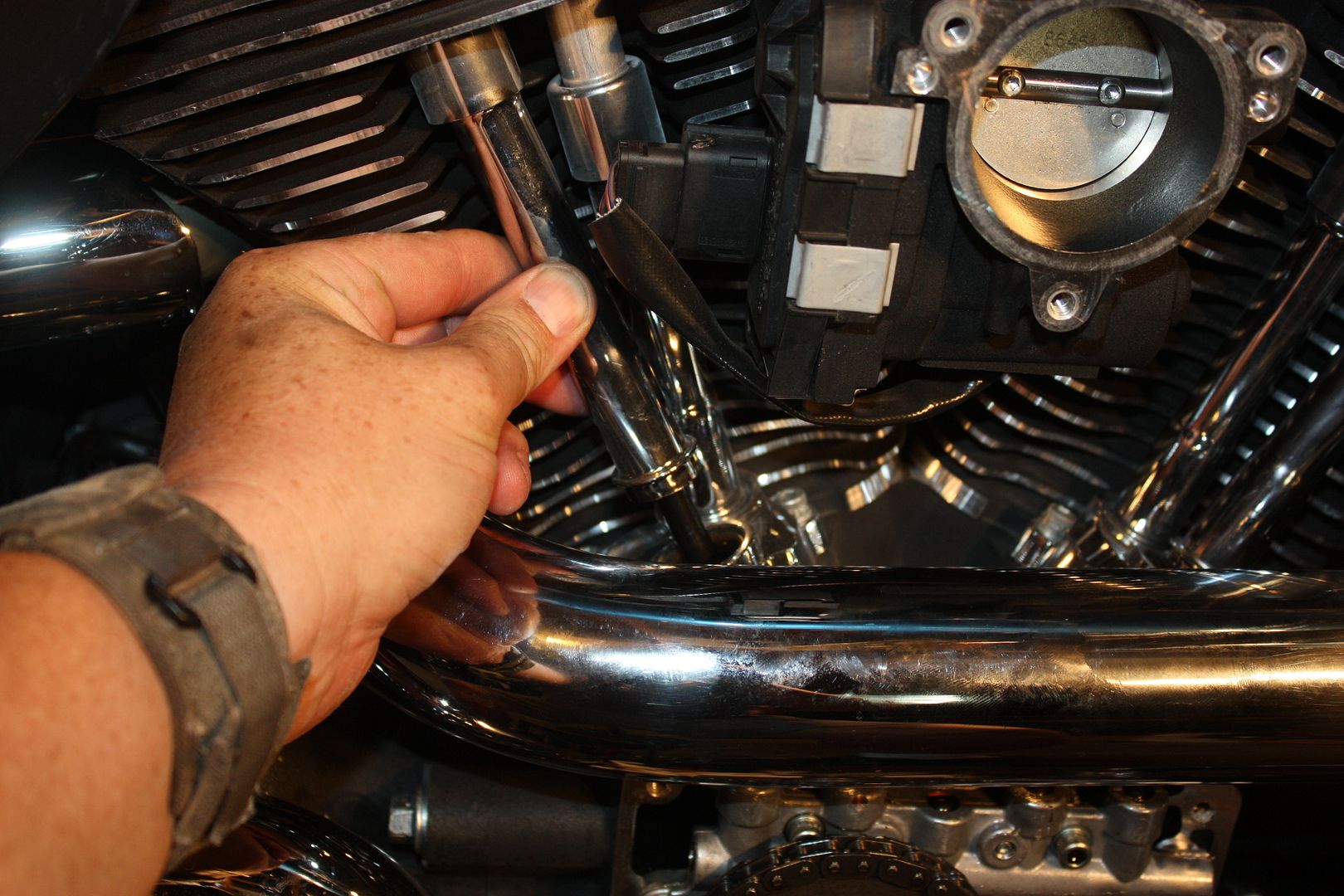 Next is to rotate the until the timing marks line up on the timing gears.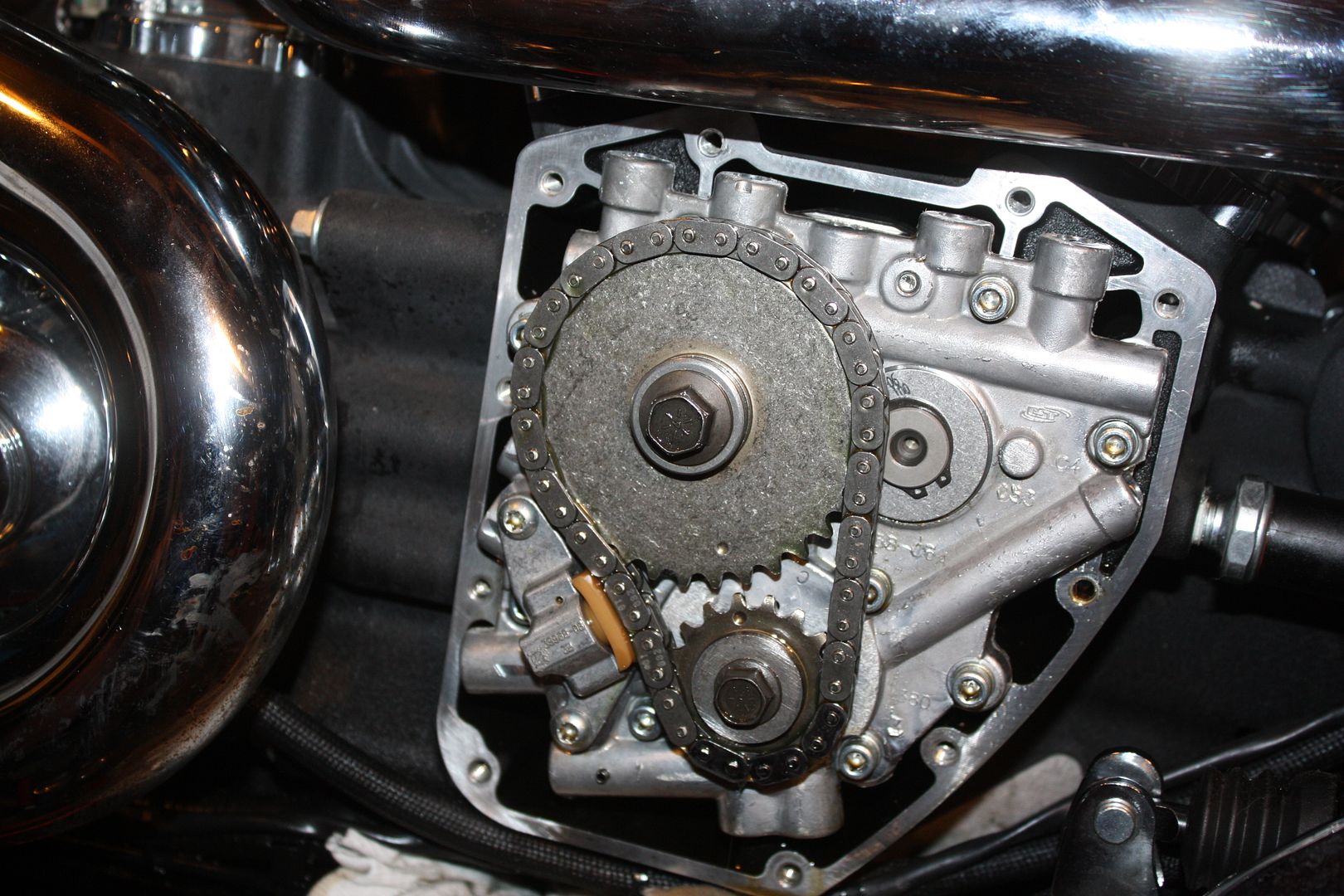 The easiest way to rotate the engine is to put the transmission in 5th or 6th gear and use the rear tire. You can spin the rear tire pretty easy and rotate the engine.