Discussion Starter
•
#1
•
Had my J&S Jack for many years now. Unfortunately I have had a few bottle jacks that have failed. But they have been replaced with zero issues. Well just had one replaced and they are trying a new manufacturer. Problem is the new bottle jacks have a different type of release valve. The old style had a little grip handle that made releasing easy. The new style has just a plug and a handle that attaches to release. Unfortunately this handle style makes it less than easy to lower the bike. There is play when attaching the handle to the release plug. And the handle itself is two pieces and there is a little play there as well. It is really hard to feel when the handle is actually gripping the valve screw. I didn't really feel I could lower the bike safely and easily. The old style can't be used in the new bottle jack because of a difference in diameter. Called last week and addressed this to Steve. He is actually gonna fab a release valve with the handles like the old style release that will fit the new style bottle jack.
And just got the new release valve today. It is the one on the left. The one on the right is what came with their older style bottle jacks. Makes releasing much easier.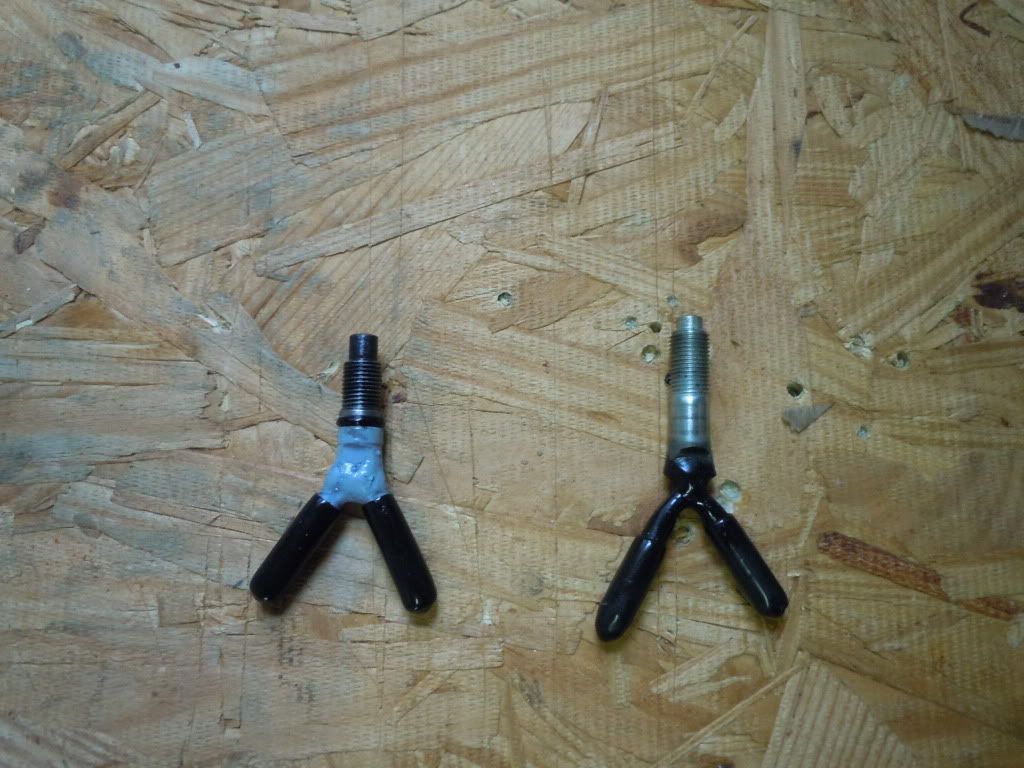 That folks is going above and beyond to make a customer happy.