Discussion Starter
•
#1
•
I am going to start with back story and what we found. Questions will be at the bottom..
So we pulled the timing cover off because we heard some nasty noise coming from the engine and this is what fell out. It appears that the cage came out of the bearing but I think all the needles stayed in the bearing. Going to count them later to see.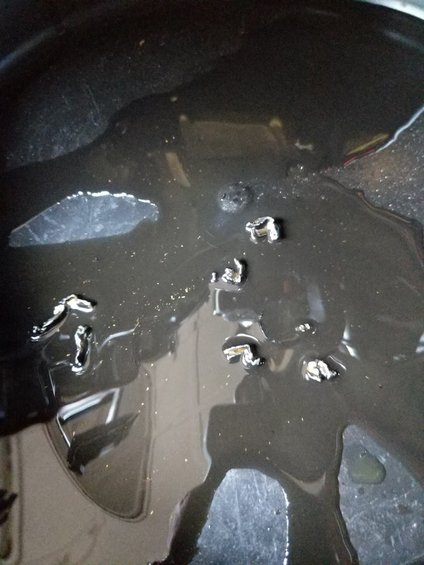 Figured out real fast we lost a cam bearing so not a cam tensioner failure.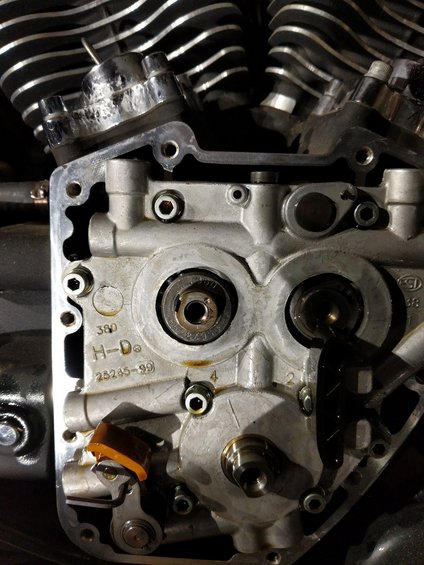 Pulled the oil pump apart the first set of gears that send the oil to the filter are clean and in great shape.
Now with that being said the second gear set or the scavenge gear had some very small impressions. Very hard to see but can feel them.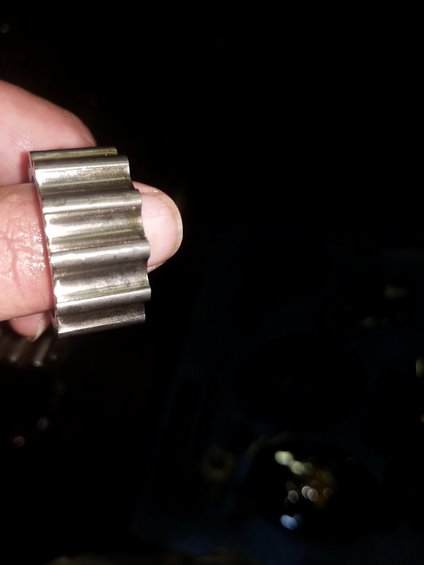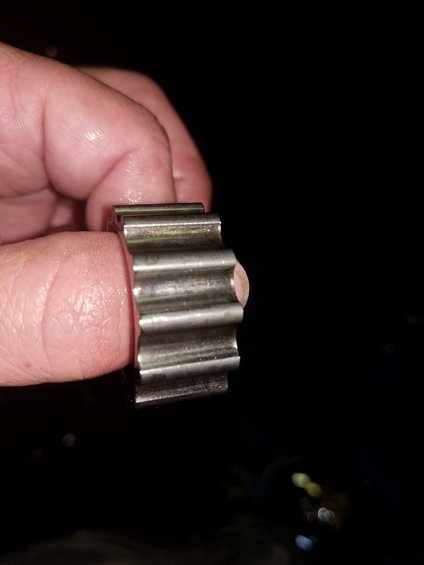 This is the parts list I have put together. It is a TC-88 in a 1999 ultra with 12,000 miles. If you know something better or something that doesn't appear to be correct in my shopping list please let me know.
$424 tensioner upgrade
https://www.shoputahharley.com/products/screamin-eagle-hydraulic-cam-chain-tensioner-plate-upgrade-kit-25284-11?variant=33031265092&gclid=Cj0KCQjw2KHWBRC2ARIsAJD_r3d1ODPQ5npKUB_JjnXYsY4y6Nimrz0zso4YVi2jJXfOkN0auJn7vCMaAm7tEALw_wcB
$188 Pushrods S&S quickie style
https://www.amazon.com/dp/B0031BFF3M/ref=sxbs_sxwds-stvpv2_1?pf_rd_m=ATVPDKIKX0DER&pf_rd_p=3524794302&pd_rd_wg=z4saM&pf_rd_r=CJTDBRZGRGRPX3NHFQW2&pf_rd_s=desktop-sx-bottom-slot&pf_rd_t=301&pd_rd_i=B0031BFF3M&pd_rd_w=qfPgy&pf_rd_i=445-248&pd_rd_r=b287455b-e55d-4c12-b609-b7a9ac57d575&ie=UTF8&qid=1523268969&sr=1
$130 lifters if you want to use amazon
https://www.amazon.com/Feuling-TRTC10963-HP-Lifters-4000/dp/B0013LDIOA/ref=sr_1_1?s=automotive&ie=UTF8&qid=1523268622&sr=1-1&keywords=Feuling+HP++Lifters+4000
$285 cam and install kit if you want to order it on amazon
https://www.amazon.com/Cycle-Chain-Drive-Cam-Kit-330-0016/dp/B0067ESVYU/ref=sr_1_fkmr0_1?s=automotive&ie=UTF8&qid=1523268370&sr=1-1-fkmr0&keywords=S&S+509+Cam+Kit+For+Harley+Twin+Cam+1999-2006
My next step is to check the oil filter and see if metal made it to the filter and then to check the runout on the crank. Other than that what should I look at besides these two things?
Next I plan to flush the engine to try to remove any left over metal. Any suggestions on what to use for a flush or technique or a procedure to insure success? I am thinking the the metal may have made it to the oil tank but not through the rest of the engine.
Has this been a common failure? seems odd to me to see this kind of failure on an engine with 12k on the clock.
Is there any other mods that would be good to do while we are in there?