Discussion Starter
•
#1
•
Folks,
New guy here, this is only my second post. I don't own a Road Glide (yet).
I have a '09 Road King, and I like to tinker with it. It has an aftermarket batwing with a Sony MEX-BT3800 radio, which is awesome, I did away with using CD's and I put all my albums in a couple of USB thumb drives. It also controls MP3 players, ipods, and it sounds great with my 6 1/2 in. Polk mm651Marine Speakers. I always wear gloves when riding and the downside to my radio is that it has tiny buttons, difficult to operate with gloved hands.
So I started looking for a remote, and I found one. This is what could benefit Road Glide owners that might have replaced their OEM radio with an aftermarket, since it needs remote controls because the radio is mounted waaaaay over yonder on a RG, lol.
Looking on Ebay, I run across several Sony Marine Commander remotes, the older ones going for 29.95 so I ordered an RM-X11M which has a 3.5 mm plug, and the radio does also. I called Sony and asked if the Marine Commander was compatible with automotive radios, they told me it wasn't, but I went and did it anyway
This is what it looks like: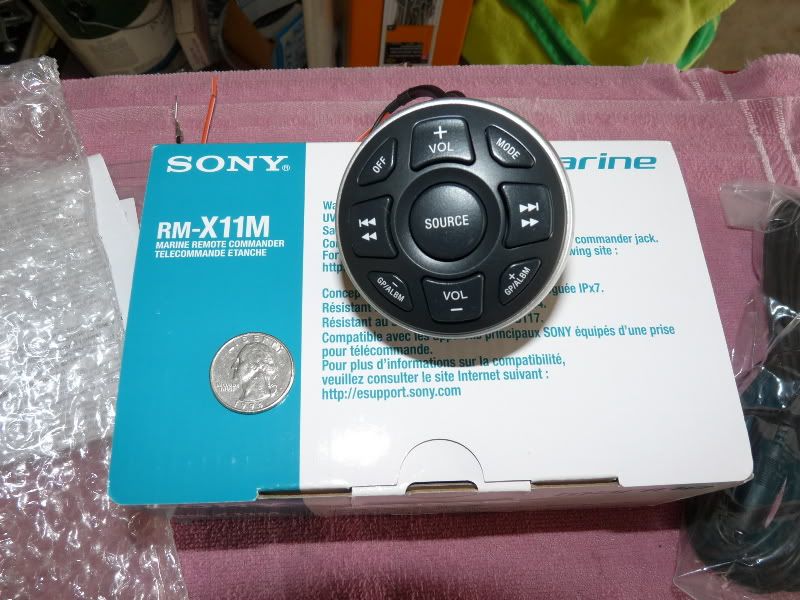 It only has three wires, that being the single 3.5 mm wire for control, and a power and a ground wire. Piece of cake.
I plugged it up, and it works. It controls everything, and the big, rubberized buttons are very easy to use with gloves, it works awesome.
This is testing: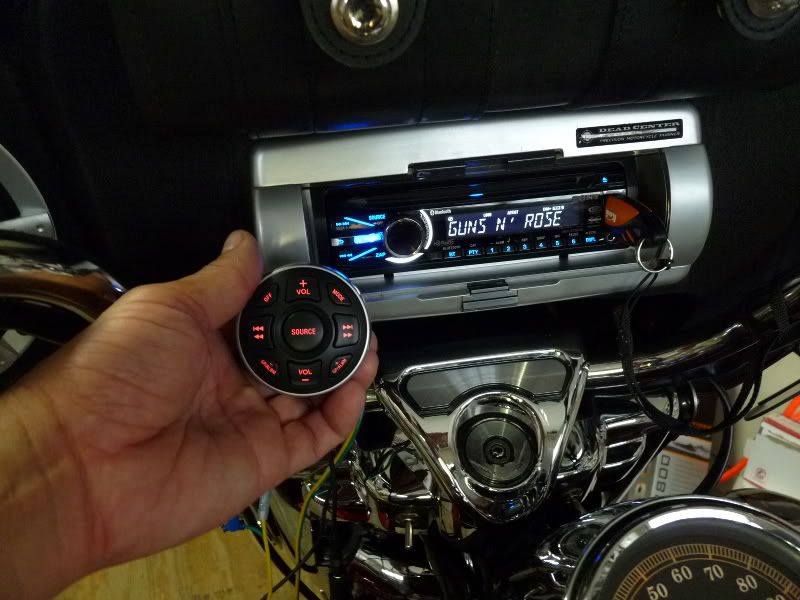 I started looking for way to mount it next to the switches on the left hand side, and all I found was an old oil pressure gauge mount in my garage. Its mounted, but it looks like doodoo, so tomorrow I am going to some shops to look for a better bracket. My point is, this is just proof of concept, and it works.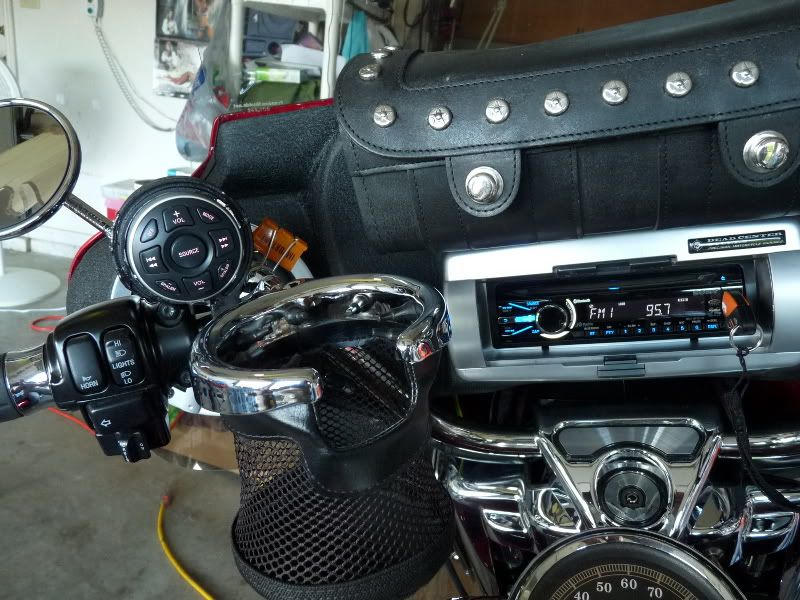 Sony also makes newer Marine Commanders, with a digital readout, but they might be a little bigger. Also, from what I saw, all the companies make marine remotes, so it may be possible to install other brands and have remote controls.
Problem: the light doesn't match, its a horrible red/pinkish, but I saw a couple of screws on the back of the unit, so I am going to see if I can change it to blue to match the radio.
I hope this can help somebody, I had fun doing it, lol.
Regards,
GatoNegro​