Discussion Starter
·
#1
·
I was installing new plug wires and plugs. And, for easier access I dropped the horn bracket to install the new zip ties when I found this........
Apparently, the wires that go to the horn were rubbing against the black connector and, had been maybe sence it was new. Harley, from the factory did install a sleeve for protection but that had worn through.
I installed 10mil. tape then wraped it with electrical tape. I'm sure it will be fine for now but what do you think? Should I take the bike into Harley and have them rework the wiring or leave as is?? I know the Motor Company will want 2hrs. labor at $105.00 per hour.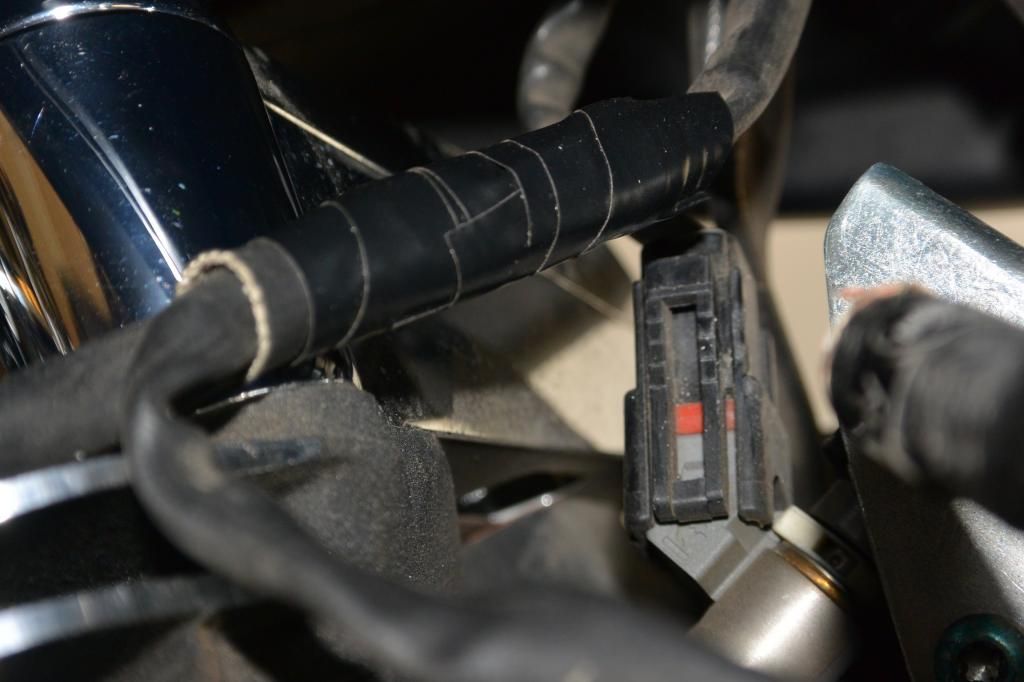 Your Thoughts.
Nevadasun