I recently bought a new Road Glide to replace my Kawasaki Nomad, looking for something that could handle long runs better. Like my Nomad, the Road Glide is supposed to be my turn key/not to mess with bike. With three custom projects already on the block I like to have a daily rider that is no muss, no fuss. But, like any new bike, I want to set it up the way I like it. For the Road Glide, that incudes adding rear crash bars. I like the added protection and a place to mount shit.
I might add that I am also a bit cheap. So I try to offset the hit to the wallet that the new bike created by finding bargains. I got a set of brand new take off crash bars for short money off eBay. Now, for the guy who took them off his bike it was easy to modify the saddlebag supports by adding a set of crash bar eliminator bars like these, for less than what he got from selling his take-off crash bars.
But what about me? In order to run my bargain bars I need to replace my complete saddlebag supports. And that means giving another $100 to the Motor Company. Did I mention that I'm a bit cheap? So I decided to modify my support to fit the crash bars, and keep my $100 for myself. Not everyone might relish the thought of cutting into a 3 week old bike with only 600 miles on it, but what are you gonna do?
So I started by removing the bags and marking where the crash bars meet the supports. Turns out to be about 17" from the end, or basically where the front end of the support bar starts to curve towards the frame. I used a pipe cutter to sever the end off the support at this spot, for a nice clean cut. Once the cut was cleaned up I confirmed that the inside diameter of the support is 1/2", with the OD being 3/4". I then picked up a foot of 3/4" aluminum round from my friendly local metal supply house. Cost about $3. I opted for ally because it is strong enough for where I'm using it but is easier to work than steel. It won't rust and can by polished to a shine if I needed it to blend in to the chrome better.
I cut a 4" plus section and chucked it up in my lathe and turned about 2.5" of it down to a 1/2" diameter.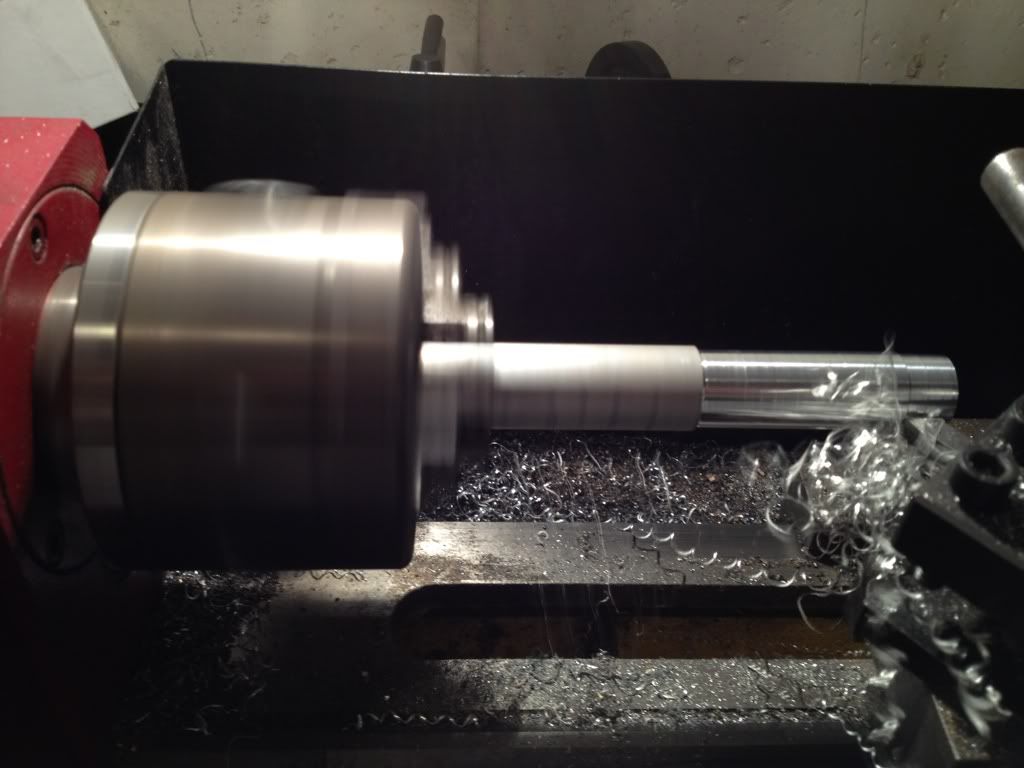 This was then driven into the open end of the support.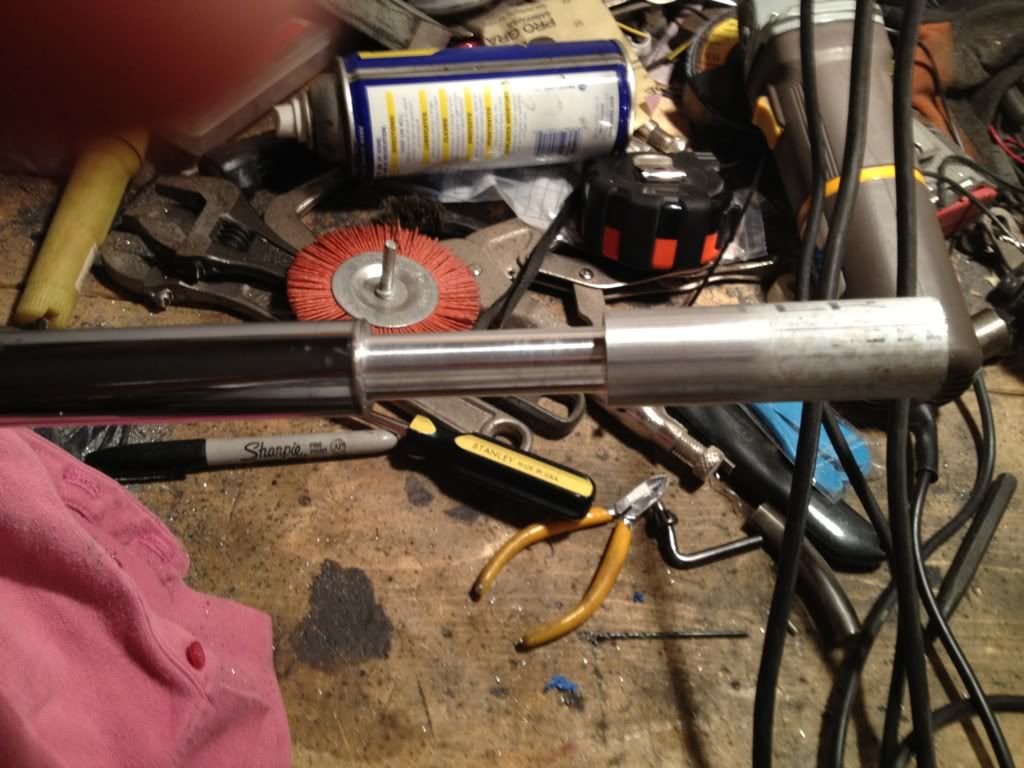 There is a small weld seam inside the tubing that makes the fit a little tight. Another reason for using aluminum.
Once the aluminum was seated the support now looked like this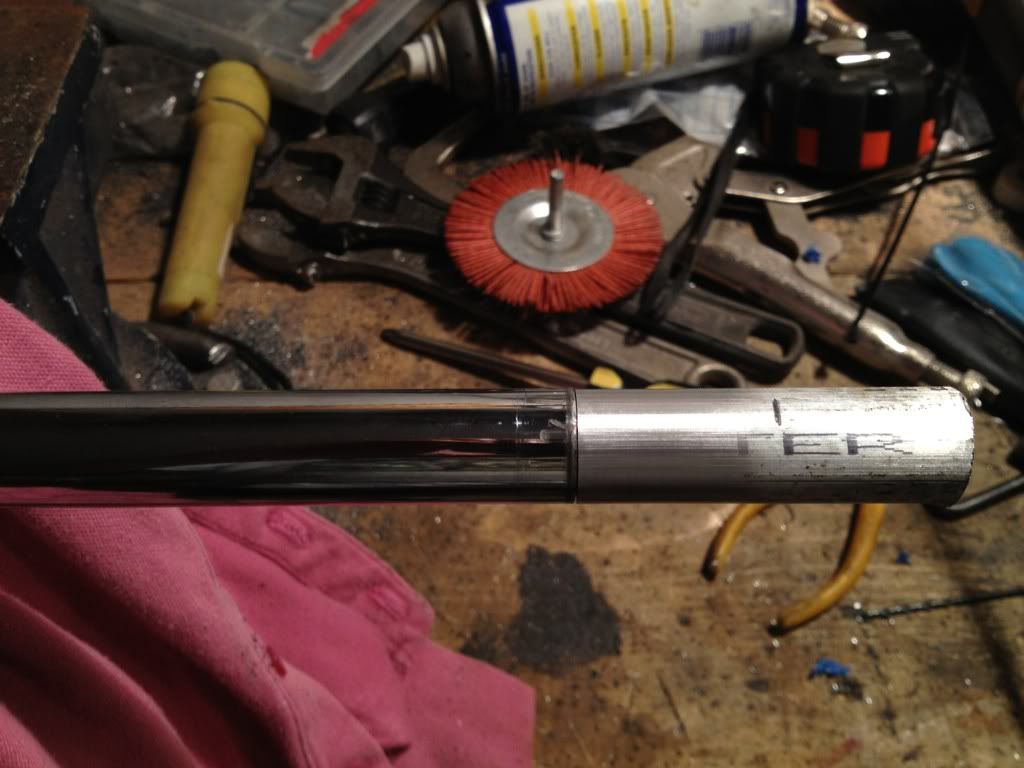 I then cut the end off so that there was about 1.25" of the aluminum slug showing.
Next, I drilled a small hole in the bottom of the support, about an inch and a half back from the cut.