Discussion Starter
•
#1
•
I bought the kit to add Aux switches to the left side of the fork lock on my '15 SERGU.
http://www.harley-davidson.com/store/auxiliary-power-switch-kit---fairing-mount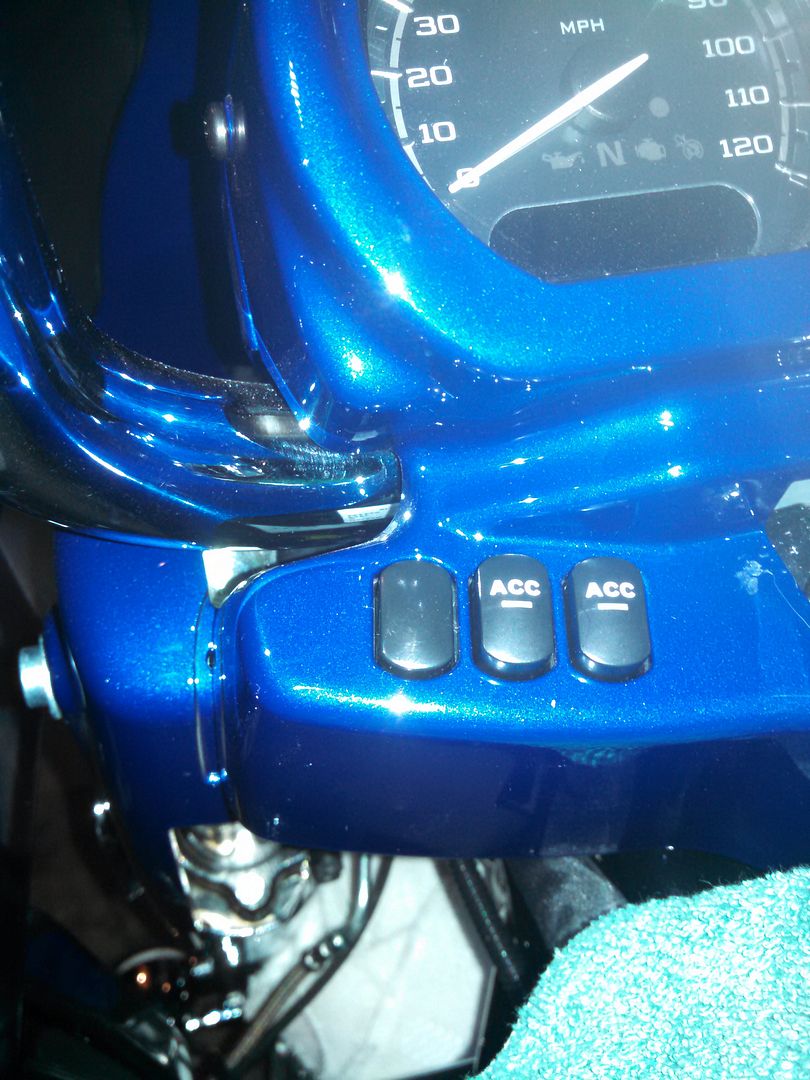 It came with the switch block, the harness and a few zip ties and connectors. I got the switch mounted without issue and there's a harness right under the cover that leads back to a connector under the left side cover per the instructions.
Here's where it gets interesting. There are two unused plugs underneath the fuse block in that area. See pix below from the Supplement manual
For the life of me I can't find which plug is supposed to be what in the FLTRUSE supplement manual. There's no complete breakdown pix in that book of the left side cover anywhere.
I DID find in the regular service manual a pix of what I'm looking for....
Now it get's worse... according to the above pix plug #7 is the aux plug and plug #8 is a Data Link connector...
The plug on the harness that came in the kit fits plug #8, NOT plug #7.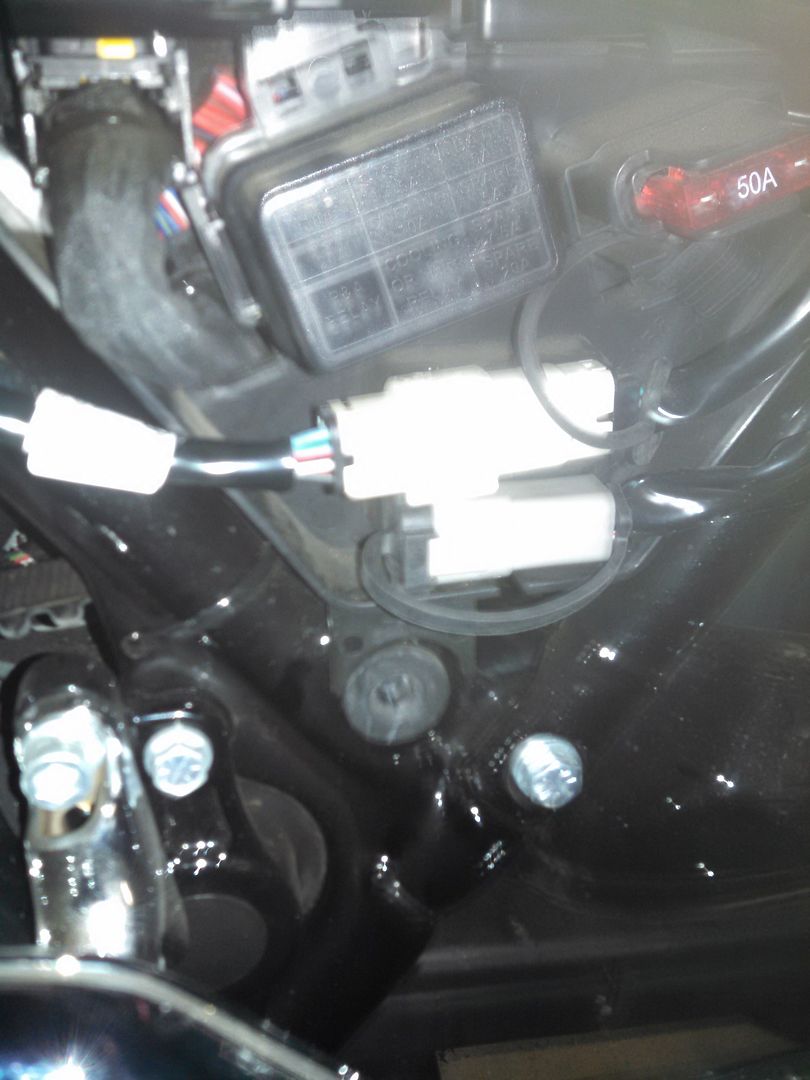 So anyway, I plugged in the harness to #8 and started checking for voltage on the outputs of the two aux pigtails (one for each switch in the dash) and they work like they should. I even hear the relay click when you hit one of the two switches on the dash.
Here's a pix of the harness.
and the part number of the harness
Is there any way at all that the pix from the regular service manual is labeled incorrectly? Do you think the CVO wiring is that much different from a standard bike?
One more thing. Now I have to try to find a way to get that harness to fit somewhere. It sure as hell isn't going to fit behind that side cover.