I got my 2012 Big Blue Pearl RGC last June, and being the middle of riding season didnt really focus much on changing anything out besides putting on a drivers backrest and switching the windscreen to a 10" windsplitter.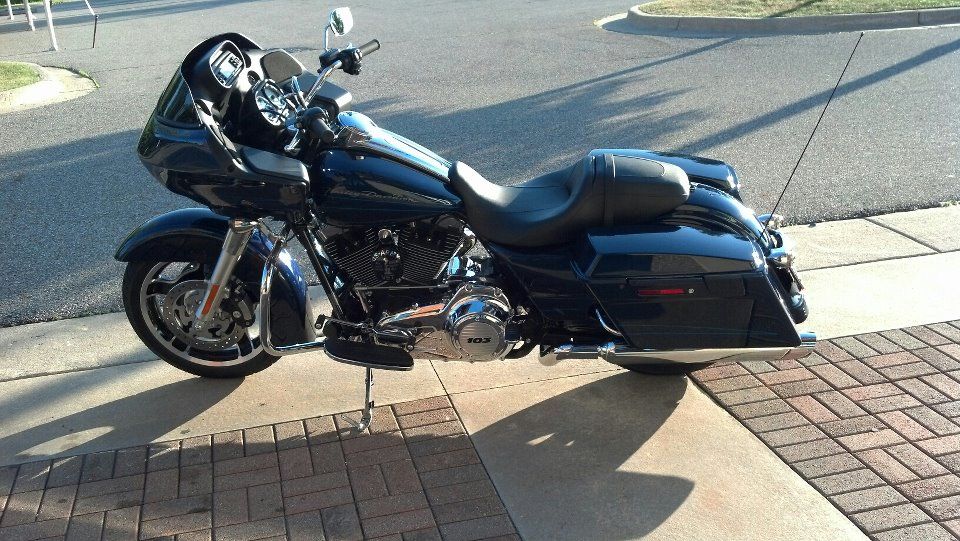 After that just racked up about 5,000 miles before I screwed up and rear-ended a car getting on the freeway in sept. After realizing I was fine the fact the bike was now down and I had over a month of good riding weather set it
Insurance took care of the repairs and mid Dec she was back on the road just as the snow started to fall lol.
Since then I changed the engine guard to black, put on black heritage bars, and installed the passenger backrest. Traded seats with my buddy who owned a 2011 road king and swapped for his passenger footboards. Except for finding a local pin striper to change the stock light blue lines to silver im pretty happy with how shes turned out to date. If I do this right there will be pictures here, lets see.