·
EFI tuning and Exhaust Expert
Discussion Starter
•
#1
•
We have been working with Revolution on their new Precision EMS tuning which uses dual Bosch wideband O2 sensors along with re-written tuning strategies for the Dephi ECM which allows for a broad range of adaptability and adjustability. This is very good system for those that want to simply install a tuning system and ride and our testing has been very impressive so far. Fuel Moto has also provided Revolution Performance with specific spark tables and other tuning parameters that I have developed in house for the combinations we work with which gives our customers an even more accurate calibration for their setup right out from the start
We recently installed an EMS on a 2010 Touring and put together a quick overview.
Start by removing the maxi-fuse and ECM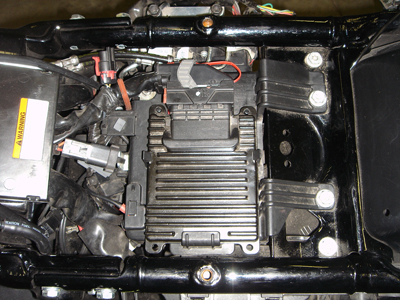 Next you will install the front and rear Wideband O2 sensors, you will need exhaust pipes with 18mm O2 bungs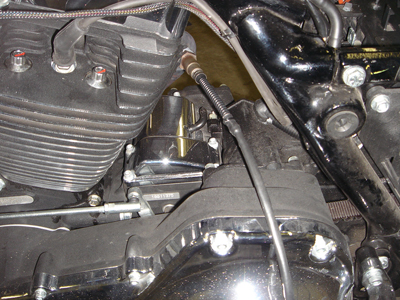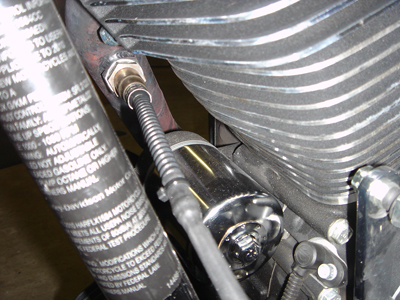 Remove fuse box cover and the 2 bolts securing the fuse box, locate the headlight circuit and attach the included threaded posi-tap connector, the other end will attach to the red wire on the EMS harness which is used to power the wideband controller. Run the ground wire to the stock ground stud on the frame. Carefully run the wiring from the O2 sensors back to the EMS controller and plug the wideband sensors into the EMS harness, and mount the EMS controller next to the fuse box.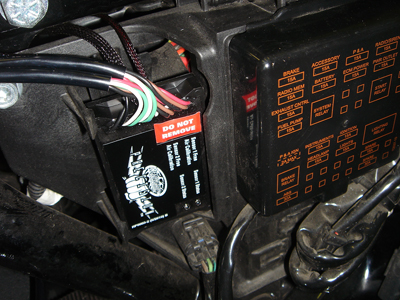 Carefully route the O2 output wiring along the frame over to the right side of the bike and plug them into the the factory O2 plugs which are under the right side cover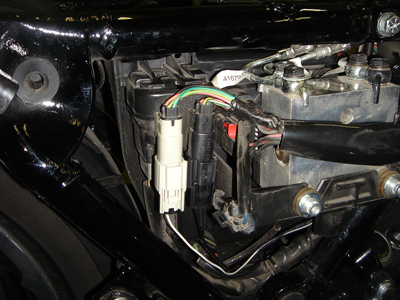 You will now fill out all of the information on the customer information sheet and send the ECM to Revolution Performance using the pre-paid shipping label in the package. They will reprogram the unit and return it to you Next Day Air. When you receive the ECM you will plug it into the harness and reinstall the maxi-fuse, you can now initialize the system which is done by turning the ignition and run switch in the on position for 10 seconds, then turn the ignition to the off position for 10 seconds. Repeat this procedure 4 times. You can then start the bike, let it idle until it gets up to operating temperature. Do not blip the throttle during this time. You are now ready to ride.
More to come...