Rode 6 Countries in 1 Week...Pics!!
...Sounds pretty awesome, and it was, but not quite so Ewen McGregor-ish. I'm stationed in Germany, so riding through multiple countries is a breeze. For my 40th birthday, the wife and I decided to knock out one of my bucket list rides, Stelvio Pass, Italy (aka Passo dello Stelvio or Stilfser Joch) – the highest paved road in Eastern Alps at a touch over 9,000' feet. Just Google it, the road is nuts and there's a great Top Gear episode with them driving the pass (if you're into that show). We figured that we'd just take the week off and make a ride through Bavaria, into Austria, then through Stelvio Pass and spend a couple leisurely days in/around Lake Garda, Italy. On the way home we rode back up through Italy, Switzerland and Liechtenstein, stopping in Lake Constance (aka Bodensee, the 3rd largest lake in Central Europe, boarding Switzerland, Austria, and Germany). The final push home was through Southern Germany, the eastern part of France, then back into Germany towards Frankfurt. We were going to hit Luxembourg as well to make it seven countries in a week, but the wife – the trooper she is – was ready to get back home. Admittedly, I was a little smoked too, but don't tell her that.
In any case, the motorcycle angels were amongst us and kept us safe and sound the entire trip and Murphy also kept himself at bay. Garmin Zumo and Tour Pak were my best friends on the ride as well!
Like most trips, you hate to stop every 10 minutes to snap photos so we don't have a ton. I shan't pass blame on who forgot the charger to the camera, but it did not make the journey with us. Bummer. We all know posts are worthless without pictures, so here are a few. Enjoy the pictures and your own summer motorcycle destination(s), wherever they may be!
Imst, Austria. This is their "Apline Coaster" - over 2 miles of downhill pleasure...especially after partaking in the bar at the end of the lift!
The view from atop of Imst, Austria.
My two favorite gals. Lago di Resia, Italy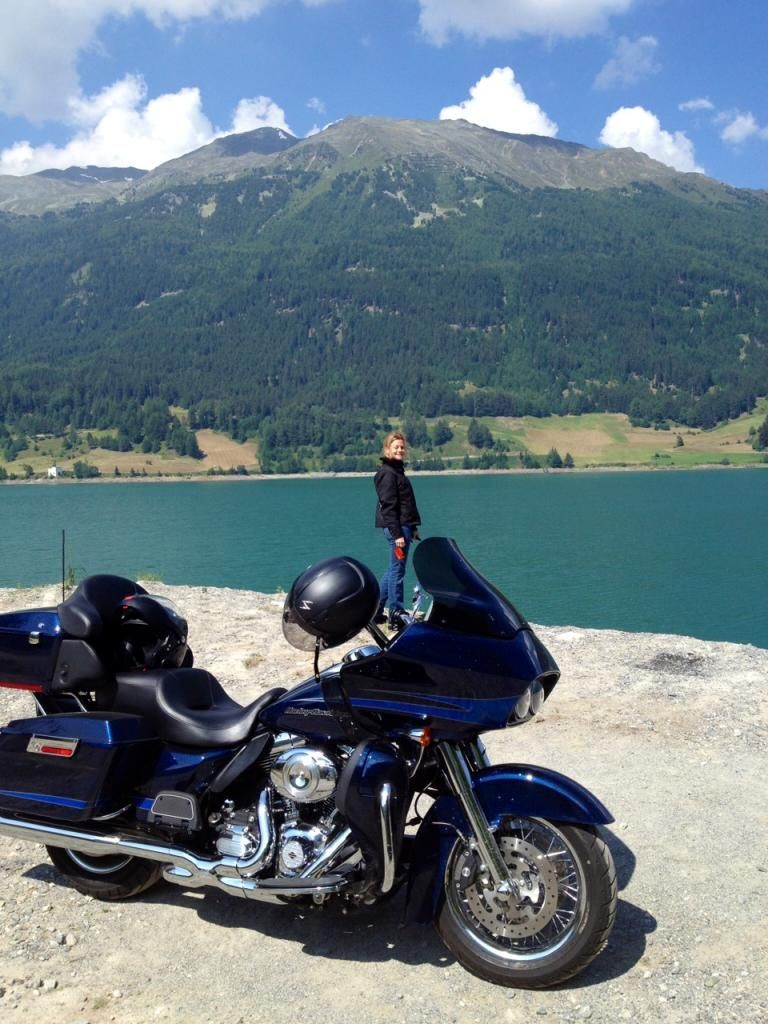 Panoramic of Lago di Resia

Rifugio Passo, Italy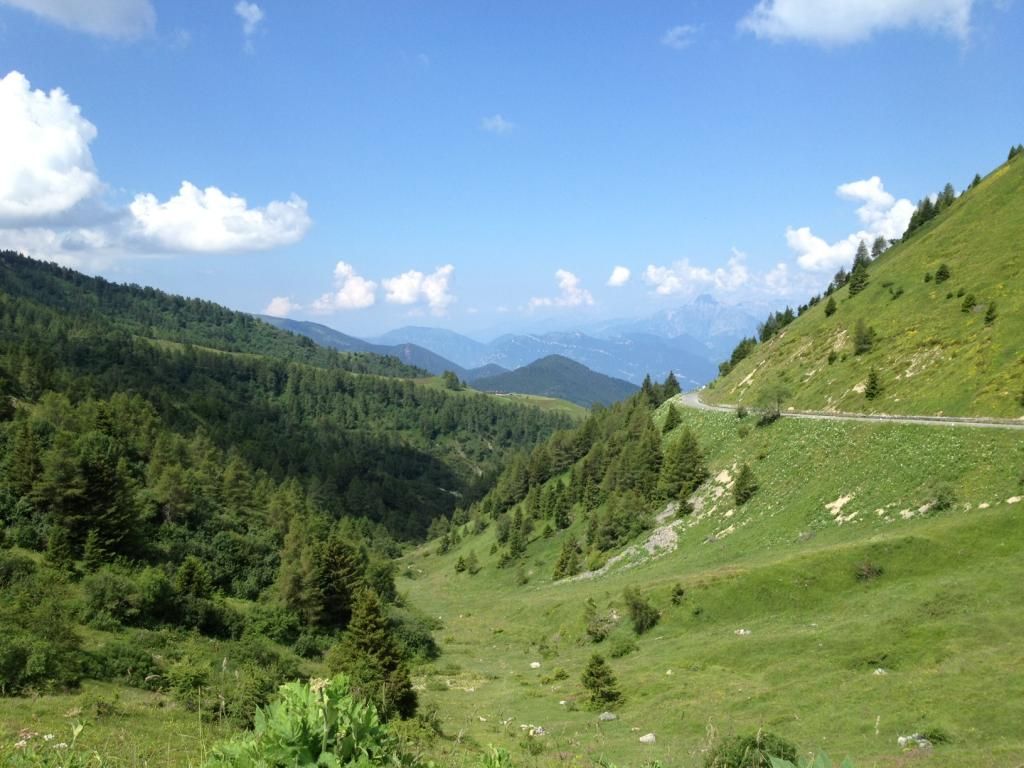 Lunch break in Tirano, Italy. The BMW was so jealous of the Shark! Let's just say of the hundres of bikes I saw during the week, I could count the number of FL's I saw on one hand, and zero Road Glides!!
Continued.....