·
Shark of the Month October 13
Although we had hoped to be able to offer a pre-event order on the SWIV wearable items, we ran into numerous roadblocks and hurdles in getting our concepts turned into digitized art in an AI format. These delays will prevent us from having them early enough to deal with pre-orders. SO .... we'll do it the old fashioned way. All the product is being shipped directly to the T&C. We will sell these items at the event starting Sunday after lunch.
We ordered 400 T's, 60 Long Sleeve T's, and 96 caps. Here are the three designs available: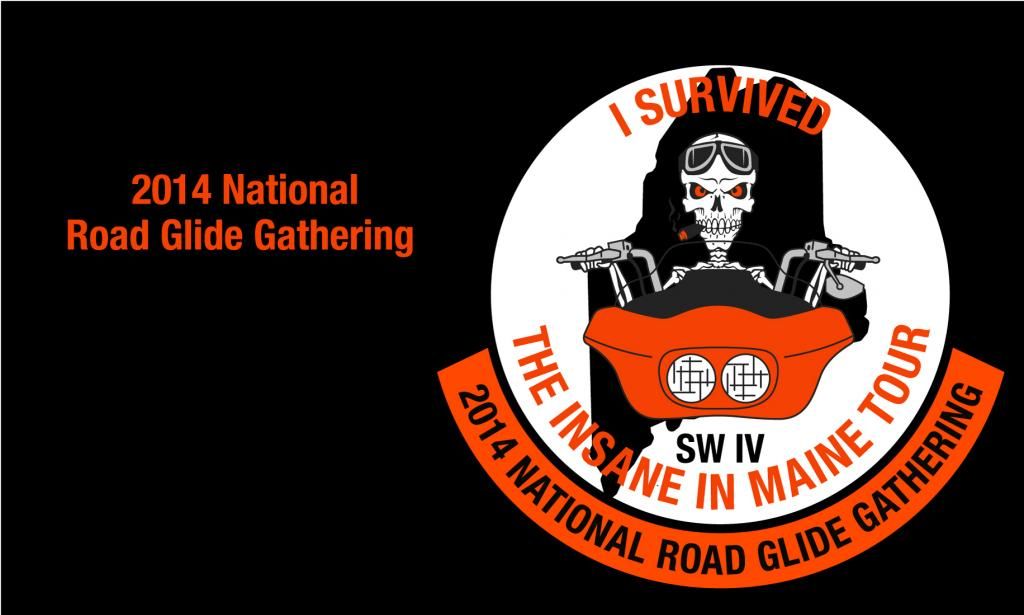 "Headed Home From Shark WeeK IV"
Lettering on the left side represents the lettering on the left front chest of the shirts.
Shirt - 100% cotton, Hanes Beefy-T, short sleeve, no pocket, black. Available in the following sizes:
S M L XL 2XL 3XL
Also a very limited number of a long sleeved version of this shirt will be available in those same sizes.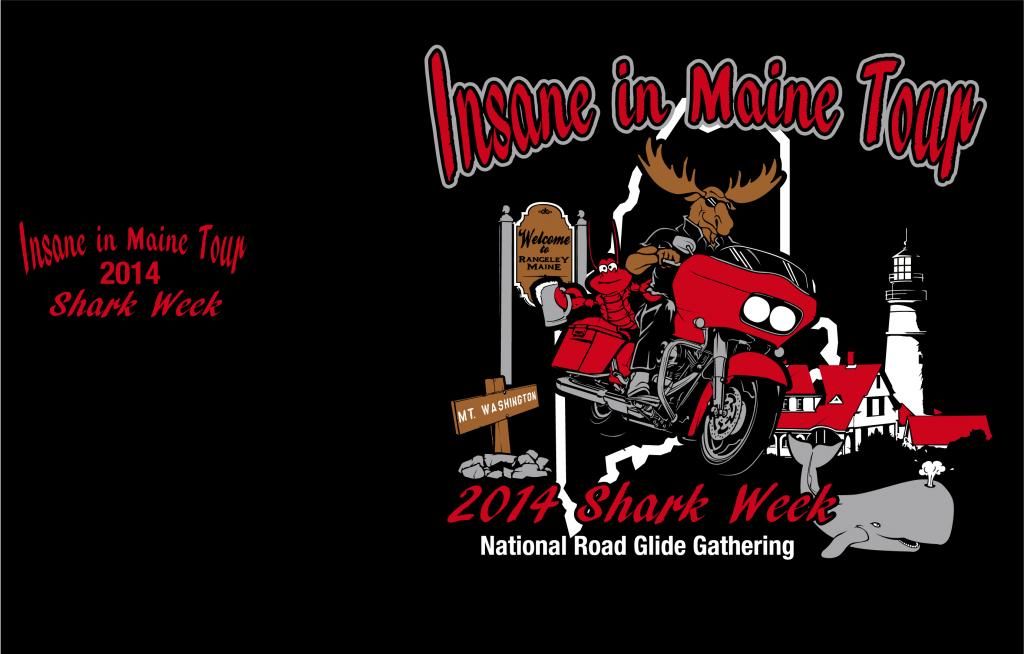 "The Bad Ass Moose"
All the same info as above shirt also applies to this design.
..
..
...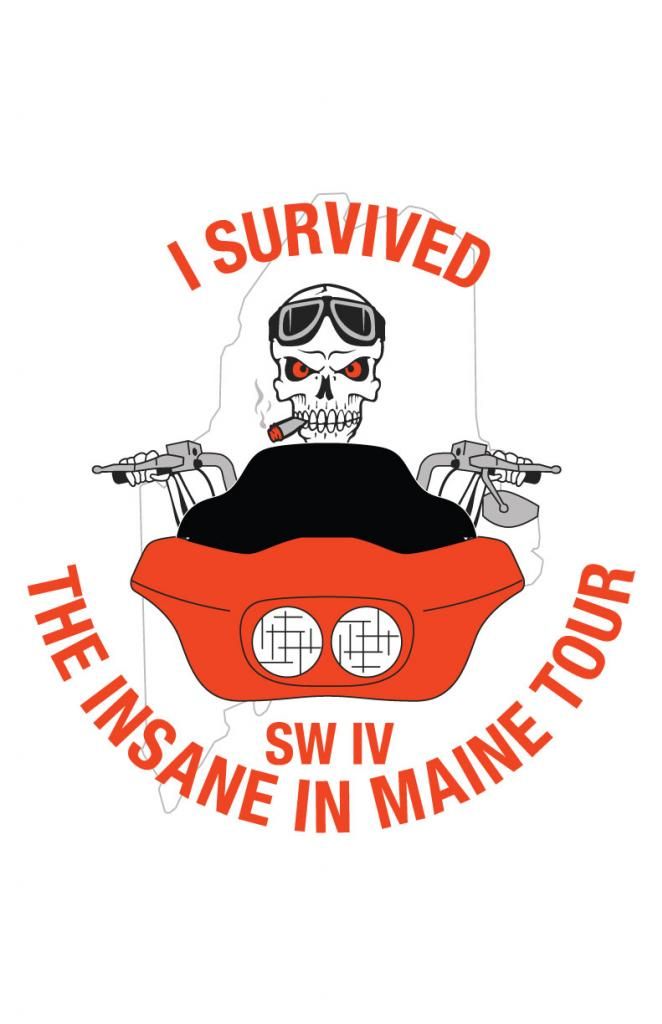 "Headed Home From Shark Week IV" cap
Basically the same design as the shirt but with a few tweaks due to the small embroidery area on hats. Unstructured, medium height, washed black color, with soft hook and loop size adjustment strap. Note: Outline of Maine will be more prominent on the production version. Also, it looks killer on the black background of the hat vs. the white background shown here. They're gonna go fast!
PRICING
Short Sleeve S M L XL = $18.50
" " 2XL, 3XL = + $3.00 = $21.50

Long Sleeve S M L XL = + $5.00 = $23.50
" " 2XL, 3XL = + $5.00 = $26.50

This pricing is the same for both shirt designs.


"Headed Home" cap = $16.00

We will accept cash or personal checks for purchases at the event. These prices will be firm for any shirts/caps purchased throughout the event.