Discussion Starter
•
#1
•
Well after trolling the boards and seeing what everyone else did with their rides, I started shopping last month. First I was going with the same bars Chainsaw used, but the guy ended up closing shop. I finally settled on some Road6Customs 14", Sinister Industries Gnarly Grips (Black), and Arlen Ness 4 point mirrors. I have some other mods going on at the same time, so this was the perfect opportunity to throw them all on.
So, 6 Beers, 4 thrown tools, a pack of smokes, various shots of Jack, a burnt finger, and one broken mirror (my brother can't hold his alcohol) they are on.
Here's some pics, sorry for the poor quality but between my phone and a dreary day in bama, this is the best I have.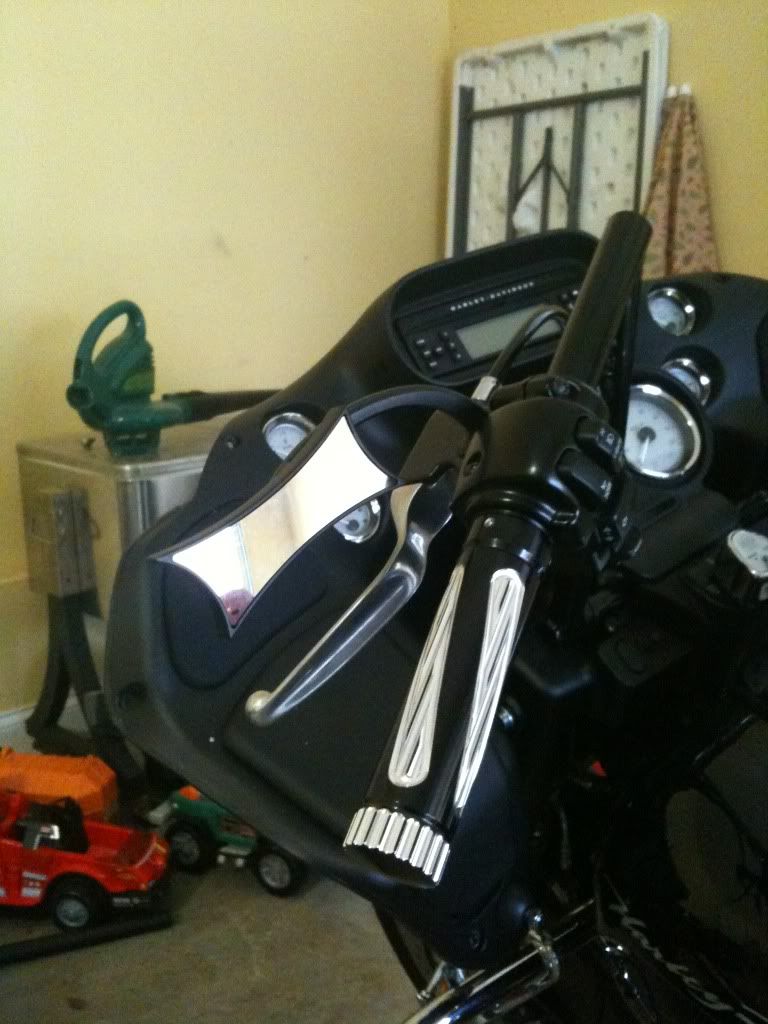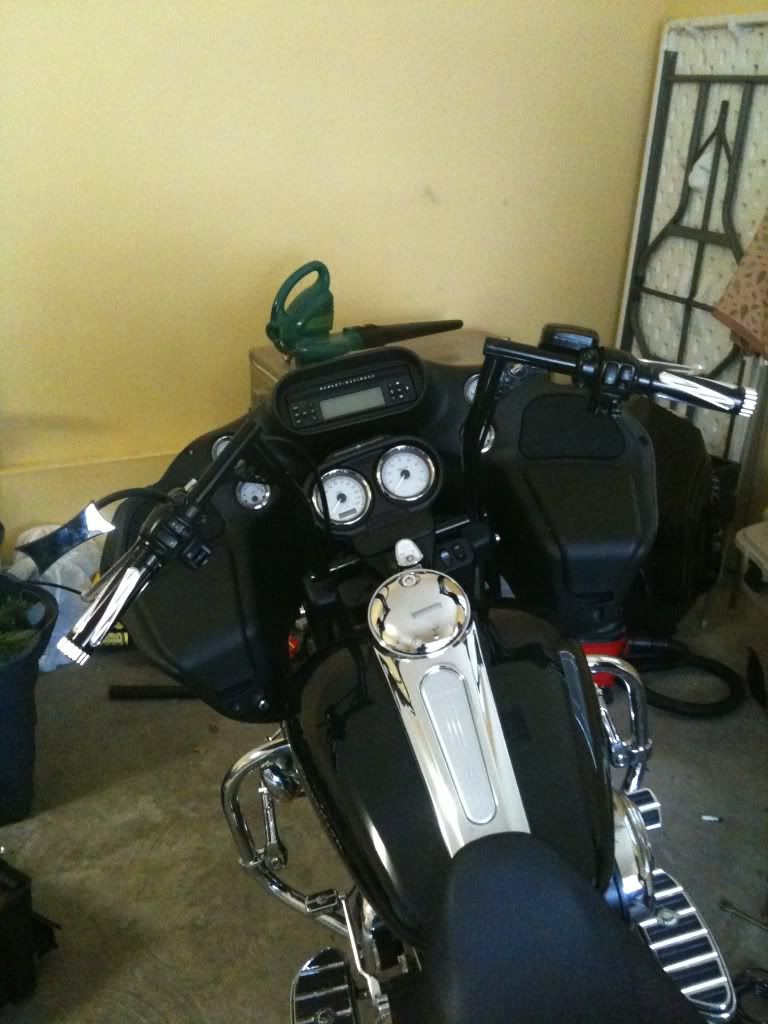 Here are my after thoughts. Even with the 14 inch bars, you DO NOT need to lengthen your wiring for a 2010. I did just because I know I will end up extending them later, makes for easier second run at this later. Extended clutch cable you have no choice with, I came up about a inch short. The brake line we actually just routed differently and it turned out there was enough length, but barley.
Road6 Bars are very nicely put together, the open ends at each joint made a first time run of wires through super easy. Total wire pulling on the left bar took 20 minutes. The right bar is where it got ugly and the alcohol killing spree began. Big hint for anyone doing this though, put your grips on before you think you are done pulling the wires. I ended up with about 2 inches extra on the right controller because I mis-guesstamated how much I thought I would need.
Hopefully one day next week if the hospital slows down I can get her put back together and go riding. Maybe if I am lucky I can talk my girlfriend out of a trip to a anger management class and AA meeting.