·
Shark of the Month October 13
We are selling all remaining inventory from SW4 on this site. We ordered extra initial inventory knowing that some folks who couldn't go would still like to support our designated charity (Shriner's Children's Hospital) and Shark Week 5 by buying SW4 swag. Now is your chance!
NOTE: We will have the ability to accept "PayPal" as soon as Stray Mutt helps me get that up and running but for right now, just PM me with your order and I'll tag you back with the final cost including shipping. You can pay by cash, money order, or personal check.
Due to an overstock situation on the hats, patches, pins, and Koozies, we're offering a "2fer" discount when ordering 2 or more.
Don't forget that Christmas is only about 12 weeks away - pick up a few extras to give to your riding buddies, or family members as Christmas presents.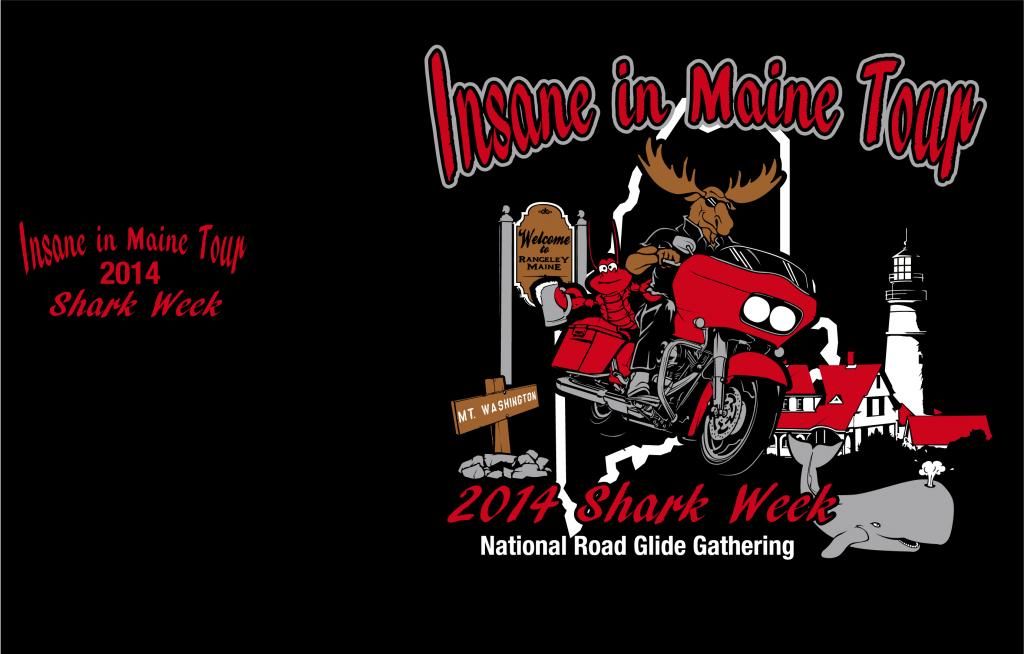 Current Inventory as of 9/24:
"Moose" design, shirts short sleeve only (no long sleeve left):
Small 5
Medium 17
Large 54
XL 27
No 2XL/3XL left in "Moose" design, however we have them in the "I Survived" design as shown below: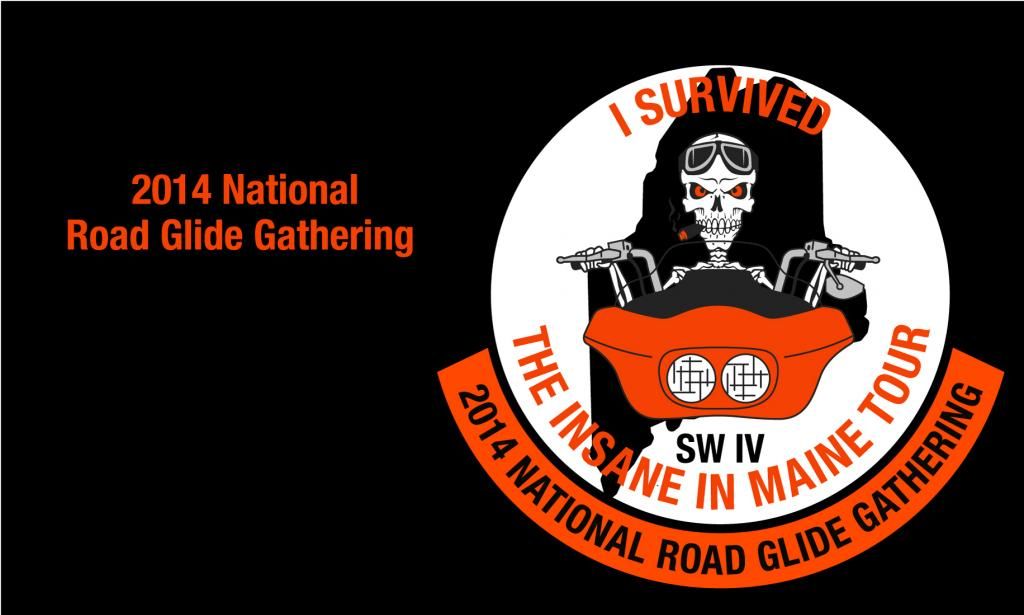 "I Survived" design
LONG SLEEVE:
Small 2
Medium 1
Large 2
No XL or larger left in long sleeve
SHORT SLEEVE
Small 1
Medium 6
Large 44
XL 28
2XL 9
3XL 4
PRICES
:
Small thru XL short sleeve shirts - $18.50
2XL / 3XL - 21.50
"Small" thru "Large" long sleeve shirts - 23.50
Hat embroidery and patch are basically the same as the "I Survived" shirt design, but with a couple minor changes.
"I Survived" cap/hat - 75 (One size fits all with adjustable strap) $16.00 OR 2 for $26.00
Event patch - 5.00 / or '2fer' 8.00
RoadGlide.org patch - 5.00
Event Pin - 3.00 / or '2fer' 5.00
Stickers (2 designs) - 1.00 ea.
Can/bottle Koozies - 5.00 ea./ or '2fer' $8.00
All prices are "plus shipping" cost.