USED SET SOLD. PRICE DROPPED TO 40 SHIPPED FOR NEW SET.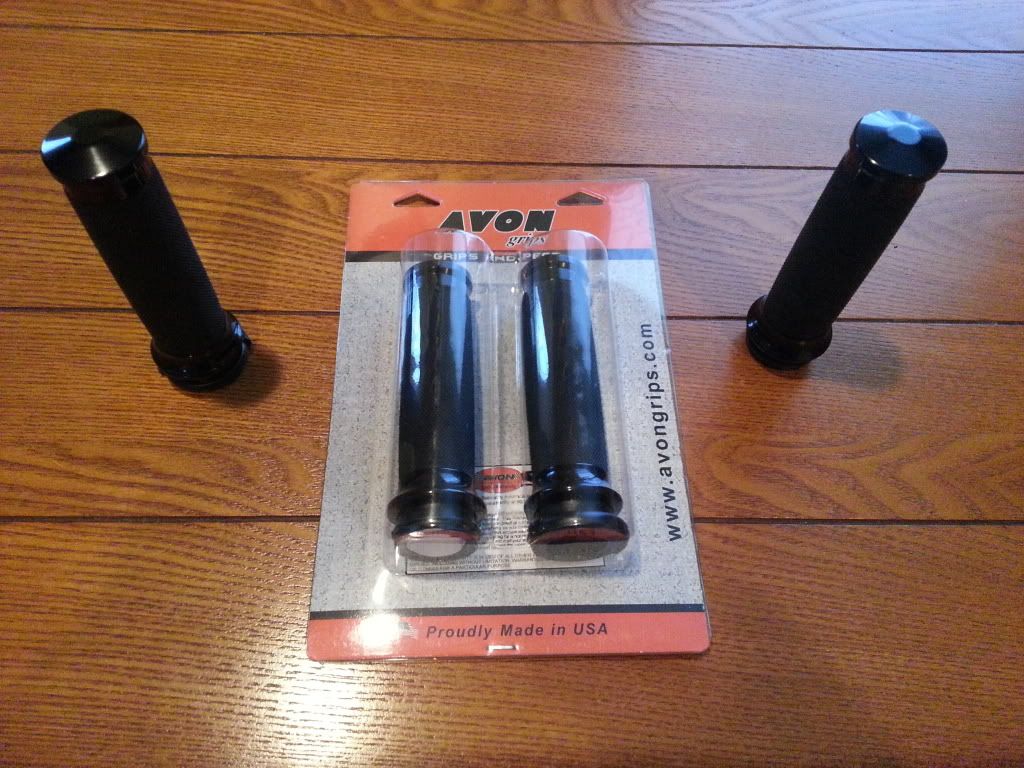 One set brand new in box, I paid 47 shipped, looking to get the same back. I'm still losing money that way, so it's a FIRM 47.
One set I had on for about a month, just bought a set of HD get a grips, black on black, I wanted the larger diameter grips.
I'll take $30.00 shipped for the set of of the package, mint, like new, perfect shape. Paid 47 for them as well.
Paypal only, ready to go out to someone in the morning!