All little stuff but I changed the mounts for the highway pegs to HD short arm mounts. And added Kurakyn Heavy Industrial Switchblade pegs. I need the stirrups more for my right leg.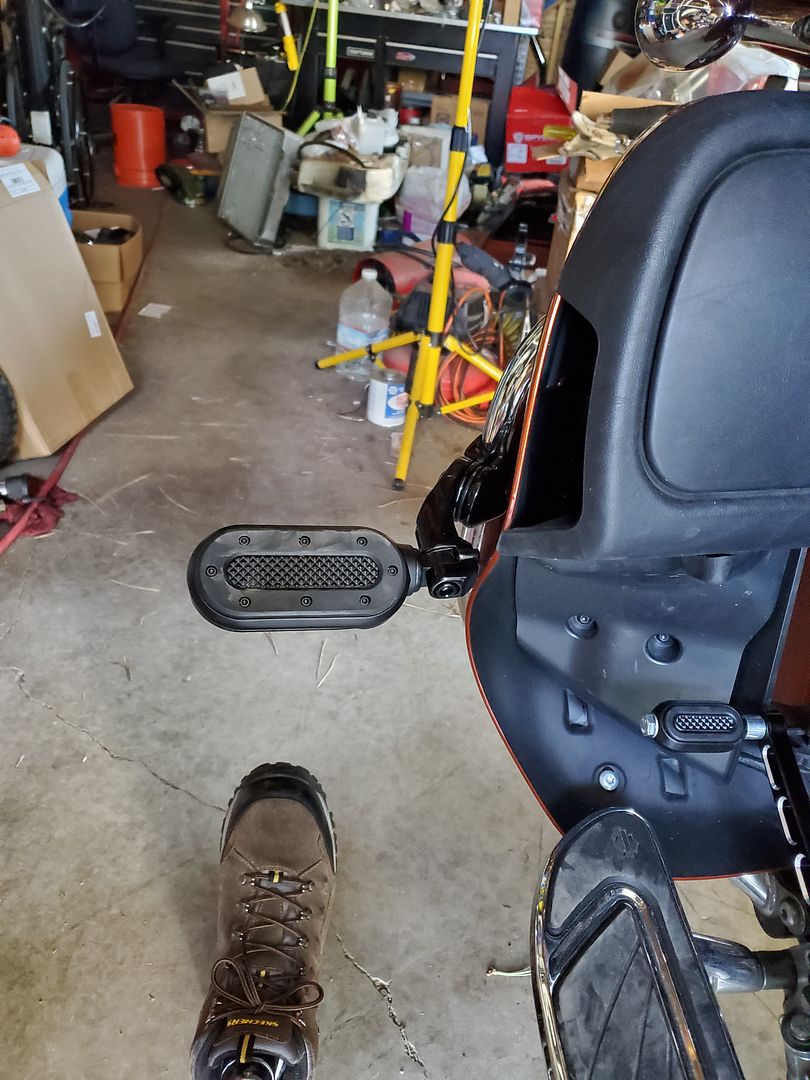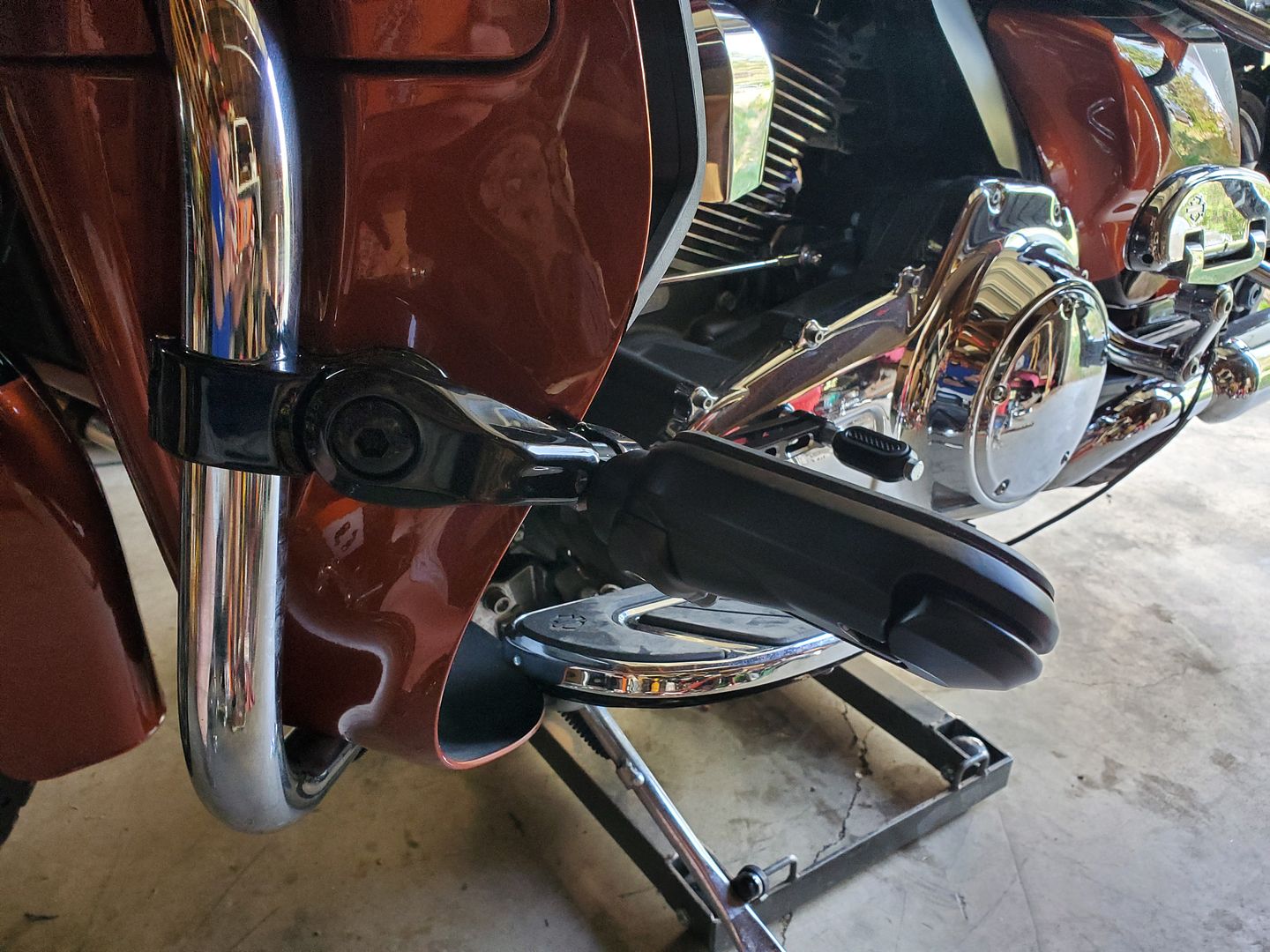 Plus updated the rear brake pad to match.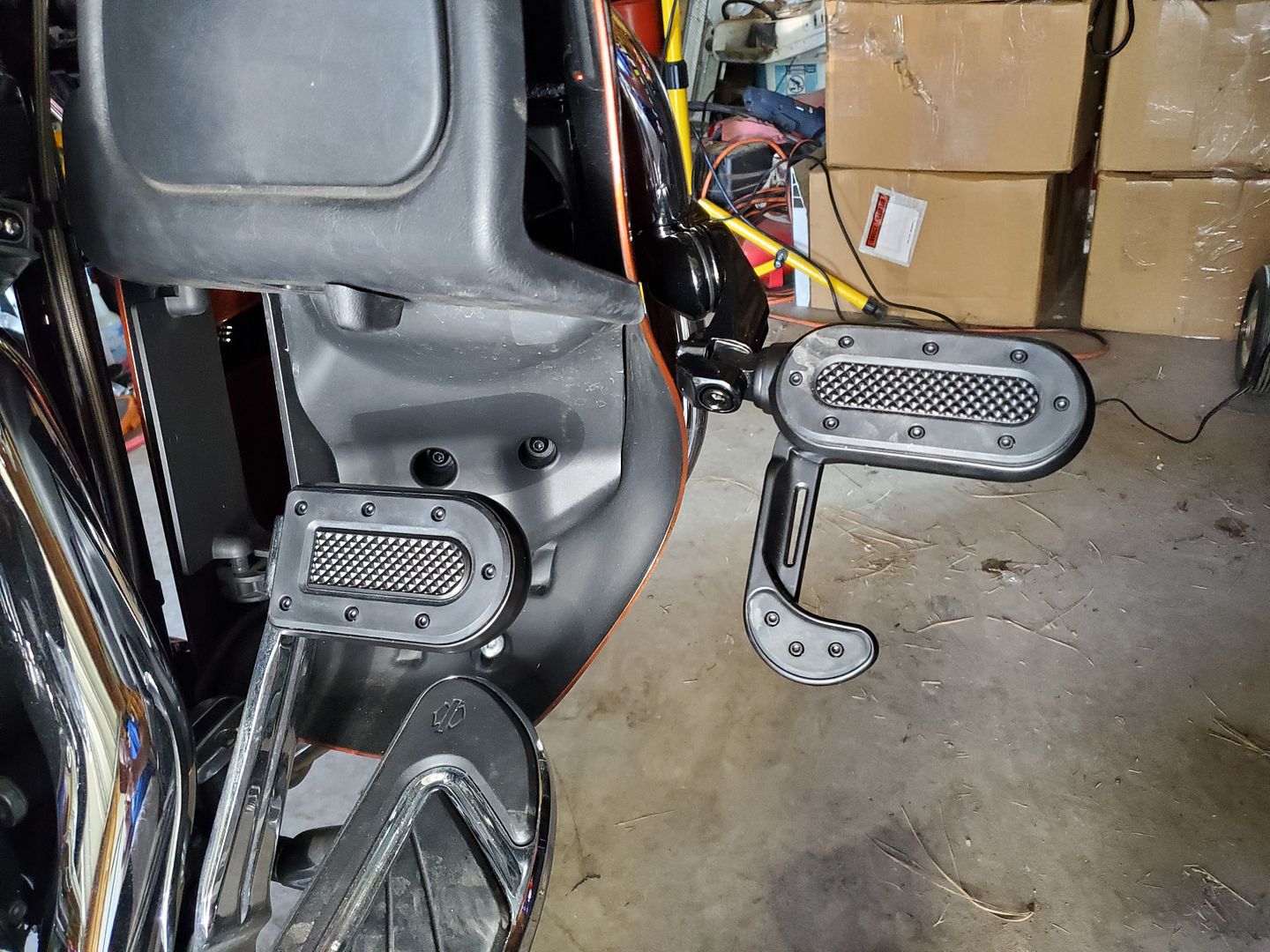 And just so it all matches did the shift pegs also.